12 personal safety tips for the festive season, with Resolve It
09 December 2016
---
Resolve It specialise in personal safety, providing training and workshops on safety and self-defence. With Christmas and New Year nearly upon us, we got in touch with Resolve It to share their top tips on staying safe over the festive season.
Unfortunately, the world can be a very dangerous place. Wherever you are, you never know when you may find yourself in a situation that will require you to defend yourself from physical harm.
Resolve It are a community interest company that provide training and workshops on how to stay safe. They specialise in using personal safety to engage, teach life skills and develop strategies to cope with challenging situations. Take a look at their infographic video below to find out more, or visit the Resolve It website here.
Resolve It believe that everyone has the right to feel safe, and with Christmas and New Year just around the corner, it's more important than ever to do what we can to protect and keep ourselves safe whilst we're out enjoying the celebrations.
To help give you all the advice we can for when you're travelling, we spoke to Eira Culverwell, the Managing Director of Resolve It, to inform us of their top personal safety tips that we can all take away and use. Eira comes from an eclectic martial arts background, with over 24 years of experience in the field.
These 12 useful tips will arm you with simple, preventative measures that you can begin to apply to your everyday life:
Always be aware of your surroundings.
It can be easy to get lost in our own little worlds when we're out and about; be sure to stay alert and keep an eye out for anything that doesn't feel safe or makes you feel uncomfortable.
Don't get loaded down with too many bags. Try to keep one hand free.
Having both hands full of heavy Christmas shopping bags limits your ability to protect yourself. Share your bags with a friend where possible.
Walk with purpose, even if you feel nervous.
It will keep you focused, and stop you from lingering or looking lost.
Avoid walking through open and dark spaces, use the lighted routes.
It may take longer, but it's always better to be safe than sorry.
Don't walk with both headphones in…could you hear someone approaching you?
It's common for of us to travel with headphones, but completely blocking out the sounds surrounding you is dangerous. If someone is approaching you from behind, your ears are your warning.
Be careful where and how you park your car. Choose a well-lit space away from pillars and reverse into a position; it's much easier to drive forward than reversing, especially in situations of stress and fear.
It's also good practice to never leave your keys in the ignition, even just for a minute, and make sure to lock your doors both when you're driving and parked. Unlocked doors and left keys make your car a tempting proposition for an opportunistic thief.
If you think you are being followed, whether you're in your car or on foot, don't stop until you find a place with plenty of people around. If you're extremely concerned, go to the nearest police station or call the police. Do not make your way home until you are absolutely sure you are not being pursued.
Control your social status: Don't be tempted to broadcast to the world your location. Do you know who's watching you?
In the age of social media, it's easier than ever to let the world know what you are doing at any given moment. Never underestimate how far what you post online can travel. Discussing your holiday plans on social media could potentially lead predators to your location, or even burglars to your empty home.
Going to a party? Never go out without knowing how you're going to get back home.
It's party season and many of us will be enjoying nights out with friends and family, or going out into town to celebrate the new year.
Make sure to plan ahead, knowing where you are going, who is going to be there and how you are going to get home. It's good practice to carry extra money (hidden) in case of emergencies.
Be careful accepting drinks from strangers; there's always the added risk of someone adding an incapacitating drug.
Keep an eye on your drinks to help prevent someone from spiking them, and if someone you don't really know offers you a drink, be sure to watch that nothing nasty gets added.
With festive spirits high, don't be tempted to drink more than your limit. Alcohol can cloud your ability to make good judgements, and it can put you in an extremely vulnerable position.
Only use taxis that are licensed. Find a service that you will use regularly and trust. Take a picture of the registration plate and send it to a friend.
Share the taxi with a friend if you can, and always sit in the back. If you're travelling on your own, be sure to tell a friend that you are leaving, and send them a message letting them know you are home safe, so there is someone looking out for you.
Be sure to not give any personal information to a chatty driver, no matter how friendly they may seem. Always make a note of the driver's name, and also the make and colour of the car.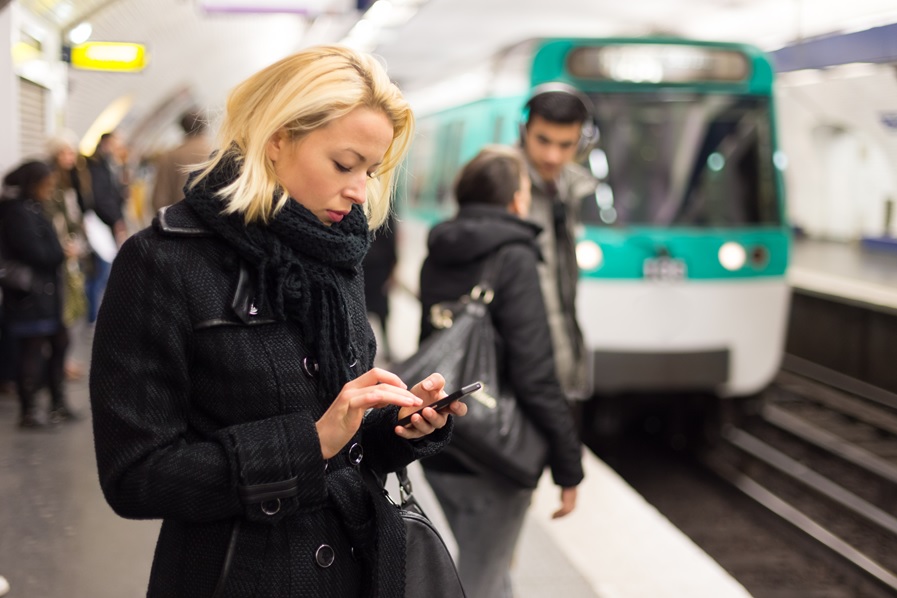 Always wait for the bus or train in a well-lit place, near other people if possible. Try and arrange for someone to meet you at the bus stop or station.
Always plan your journeys in advance. Work out where you're going, which stop you need to take and your departure times – especially the last one home. Also be sure to have your fare ready to save you fumbling with your purse or wallet as you board.
If you're travelling on a bus at night, or if it's empty, sit on the lower deck close to the driver. And if someone on board makes you feel uncomfortable, simply get up and change seats. Don't think twice about it.
Carry your keys on the way home.
It saves time fumbling for them at the door and they can also be used as a weapon.
Feeling inspired? Join Resolve It's Female Empowerment Workshops
For those local to the Cardiff area, Resolve It are running a female self-defence workshop on Tuesday 24th January 2017 at The Tramshed in Cardiff from 6-9pm.
The workshop is £20 per person, and they are taking bookings now. Spaces are limited, so be sure to book your place quickly if you want to go along! To book your space, please email enquiries@eresolveitcic.co.uk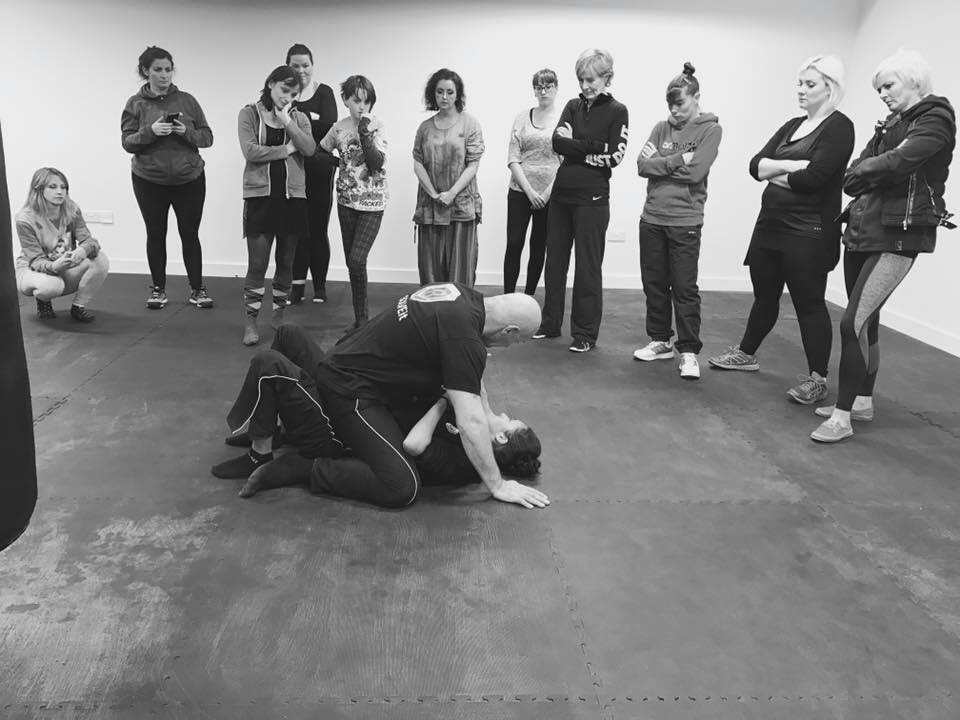 Resolve It workshop in practice (source).
Designed by specialists in leading personal safety and self-defence, Resolve It's female empowerment workshops cover key personal safety tips and self-defence tactics aimed to reduce the risk of you becoming a victim of crime. The workshops will equip you with knowledge you can take away with you to feel more confident in handling your own personal safety.
To discover more about what the workshops entail, please see more information here.
Staying safe on public transport
Getting into a harmful situation is a very scary thought, however there's lots you can do to help stay prepared. Thankfully, there are lots of useful resources around for you to have access to, especially when using public transport.
To help you find the information you'll need in one place, take a look at our Travel Safe Information page.
Here, you will find lots of useful links and resources to use, arming you with the knowledge and advice you'll need to help you feel and stay safe whilst making your journey.
Remember, you can find all your bus and train times in advance of your journey over on our Journey Planner here. Alternatively, you can also call us for free on 0800 464 0000 and our friendly, bilingual team will be able to help. Having this information to hand before your journey will give you confidence in knowing where you need to be, and how you are going to get home.
Do you have any personal safety tips of your own? Interested in going along to a Resolve It workshop? Let us know on Twitter @TravelineCymru and be sure to follow @RESOLVEitcic for more personal safety information.
Safe travels this Christmas and New Year, whatever your plans are! And be sure to share these tips with your friends and family ahead of the holidays.
All blogs
Share this post