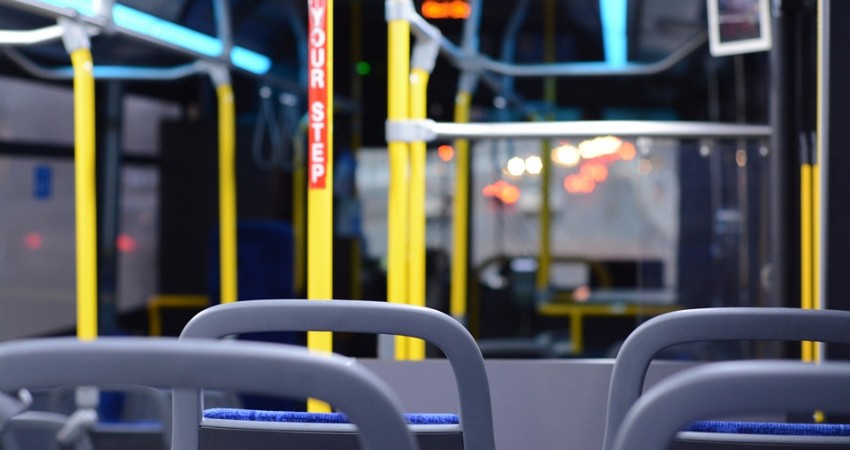 Be Safe Be Seen: Safety Tips when using the Bus
05 November 2019
---
Following the success of last year's launch, we have once again partnered with Nation Radio for their 2019 Be Safe Be Seen Campaign. Last year, 80 children were killed or seriously injured on Wales' roads. We want to reduce this statistic.
We will be posting a series of blogs on the Traveline Cymru website with tips and advice for keeping your children safe and visible when travelling by bus, train, bike and foot. In this second blog post, learn how your child can travel safely when using the bus alone.  
1. Wait until you feel ready to travel alone. Travelling on the bus for the first time by yourself can be scary. Knowing where your bus stop is, how long the journey will take, and making sure you get there on time are just a few of the things you have to consider. If you are thinking about letting your child travel alone, why not do a trial run with them before they make their journey?
This will give them the confidence (and you the peace of mind) to know what they are doing. After this, encourage them to travel with a friend or in a group until they feel ready to travel alone. The Traveline Cymru website and app can also help with these journeys. You can plan your bus route, find your nearest bus stop, and discover how long it will take you to get there, all in one place!
2. Be safe getting on and off the bus. Before boarding the bus, stand clear of the doorway to allow other passengers to get off first. Make sure that this message is really clear to any young children you may be travelling with as they are particularly vulnerable to getting lost in big crowds.
When getting off the bus, never try and cross the road directly in front or behind of the bus whilst waiting for it to depart. This makes it difficult for you to be seen by both the driver and oncoming traffic, and could lead to an accident. Walk to the nearest available crossing to cross safely.
3. Know the rules of the bus. It is for your child's (and other passenger's) safety! When getting off the bus, it can be tempting to stand up early and try to make your way towards the exit. However, trying to walk down the aisle whilst the bus is still moving can be dangerous. Wait until the bus has come to a stop and head towards the door.
To make this easier for other passengers, make sure you do not leave any personal belongings in the aisle as this could be a trip hazard. Throughout your journey, you should also not try to communicate with the driver without good reason (for example, a medical emergency). There is usually a sign indicating a point towards the front of the bus that you are not allowed to pass, so do not go beyond this point as you could distract the driver
4. Plan your journey in advance. The Traveline Cymru website and app can help your child discover everything they need to know about their journey in advance. Now that the nights are growing darker, no one wants to be standing at the bus stop and waiting in the cold on their own.
By using our Journey Planner, you can discover where your nearest bus stop is, how long it will take to get there, and the most convenient route to make your journey. This means that your child can stay safe and warm inside for a little longer whilst avoiding a last minute dash for the bus. We also have a Freephone number which can be reached on 0800 464 0000. If your child encounters any problems on their journey, they can ring this number and one of our friendly advisors will be able to help them plan the rest of their travels.
You can find out more about the Be Safe Be Seen campaign on the Nation Radio website.
Keep an eye on our blog page for more advice on how to Be Safe and Be Seen when using the train, cycling and walking.

All blogs
Share this post