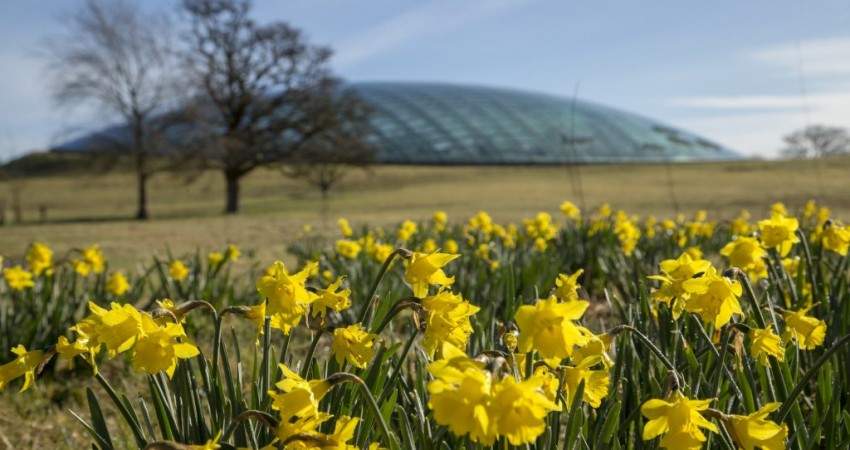 February Half-Term Highlights: What's on in South Wales?
14 February 2019
---
With the Christmas holidays now a distant memory, you and the kids are probably looking forward to a well-deserved break over the February half-term. To help you make the most of this time, we have compiled a list of fun-filled activities for all the family to enjoy across South, Mid and North Wales.
In the first of our 'February Half-Term Highlights' posts, discover where you can admire the iconic work of Leonardo da Vinci, put on your explorer hat and trek through the woodlands of a National Trust garden, and celebrate St David's Day in South Wales!
Leonardo da Vinci: A Life in Drawing at National Museum Cardiff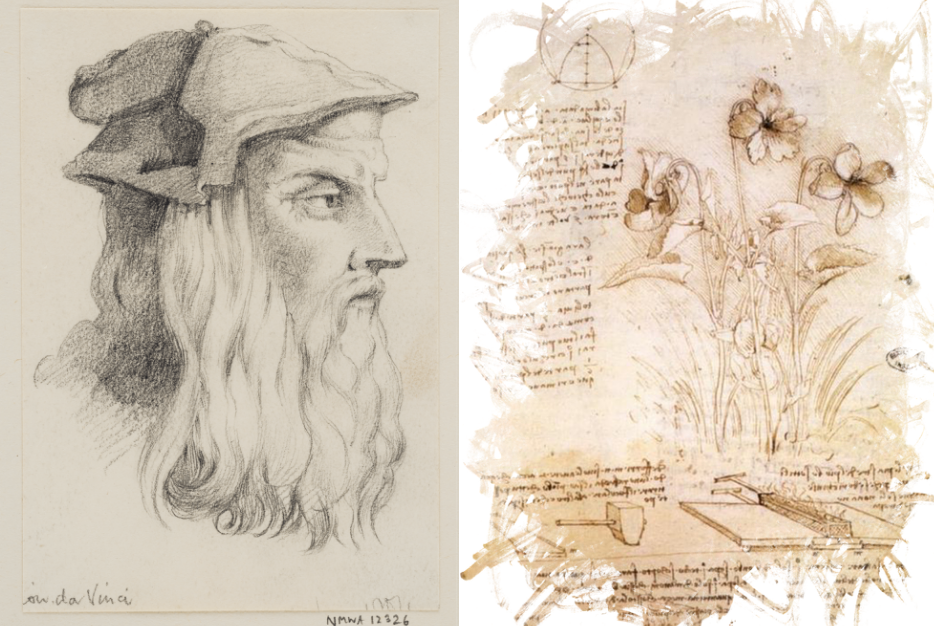 To mark the 500th anniversary of his death, National Museum Cardiff have opened an exhibition displaying 12 of Leonardo da Vinci's greatest drawing masterpieces. The exhibition will reflect Da Vinci's vast array of artistic interests, including sculpture, geology and engineering.
Tickets can be only be purchased on the day, costing £5 for adults and £4 for concessions. Entry is free for those aged 16 and under.
The Museum will also be running free half term workshops from February 26th – March 1st. These workshops will give visitors the opportunity to find out more about the incredible work and life of Da Vinci in a series of creative and interactive sessions for the whole family!
National Museum Cardiff is in the heart of the city and is easily accessible by public transport. From Cardiff Central Bus Station take bus number 53 or 85 to the Museum. From Cardiff Bay take the Bay Car bus number 6. The nearest train station is Cathays Station, approximately 5-minute walk from the Museum. It is also a 20-minute walk from Cardiff Central Railway Station.
Pirates Week at Gower Heritage Centre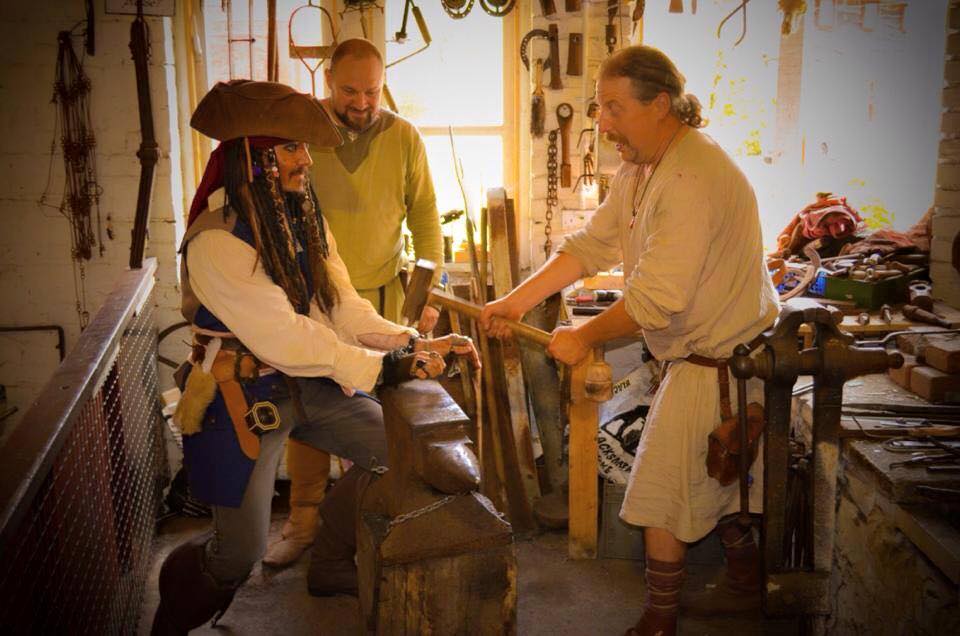 Arrrrrrre you ready kids? From Saturday 23rd February to Sunday 3rd March, Gower Heritage Centre will be hosting a week of fantastic Pirate themed activities between 10am and 5:30pm each day.
Find the X and discover what hidden treasures have been left by pirates of the past as you train to become one yourself! Put your skills to the test as you cross swords with the infamous Captain Jack Sparrow. You can even watch some Swashbuckling cartoons held in Wales' smallest Cinema La Charrette, a great way to brush up on your nautical knowledge before taking part in the Pirate Quiz.
Tickets cost £8 for an adult and £6 for a child. Family tickets are also available on the Gower Heritage Centre website.
The 117 and 118 bus services, run by New Adventure Travel, stop right outside of Gower Heritage Centre. Visitors can also get half price admission to the Centre by presenting your bus ticket used on the day!
The Brecon Mountain Railway, from Pant to Torpantau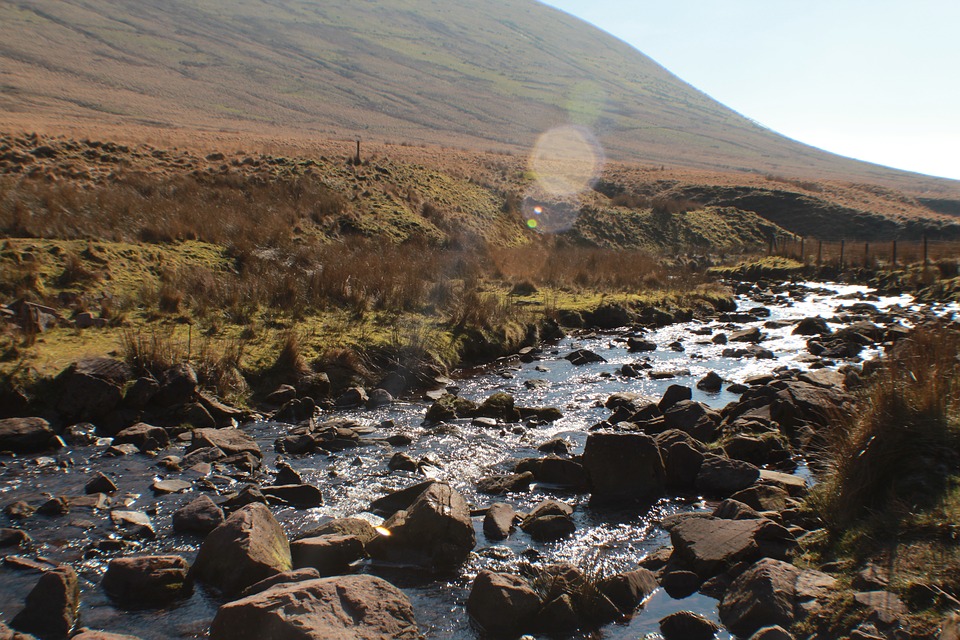 Take the kids on a train journey like no other through the breathtakingly beautiful surrounds of Brecon Beacon's National Park.
Following part of the original Brecon and Merthyr Railway route, the line runs from Pant (just North of Merthyr Tydfil) to Torpantau. The journey takes 1 hour 30 minutes and includes a 25-minute stop at Pontsticill.
On your journey, you will travel into the Brecon Beacons National Park, along the Taf Fechan Reservoir, before reaching Torpantau in the heights of the Brecon Beacons. You will also have the opportunity to visit one of the charming tearooms at the main station in Pant, and even see the workshop where the steam locomotives are repaired.
To see available visit dates and purchase your tickets, visit the Brecon Mountain Railway website.
From Monday to Saturday, the 35 Stagecoach service operates from Merthyr Tydfil Town Centre Bus Station to Pant Cemetery every 15 minutes. On Sundays and Bank Holiday Mondays, Globe Coaches operate the service every hour on route 28 along the same route. There are also rail services operated from Cardiff to Merthyr Tydfil.
Victorian Week at St Fagan's National Museum of History, Cardiff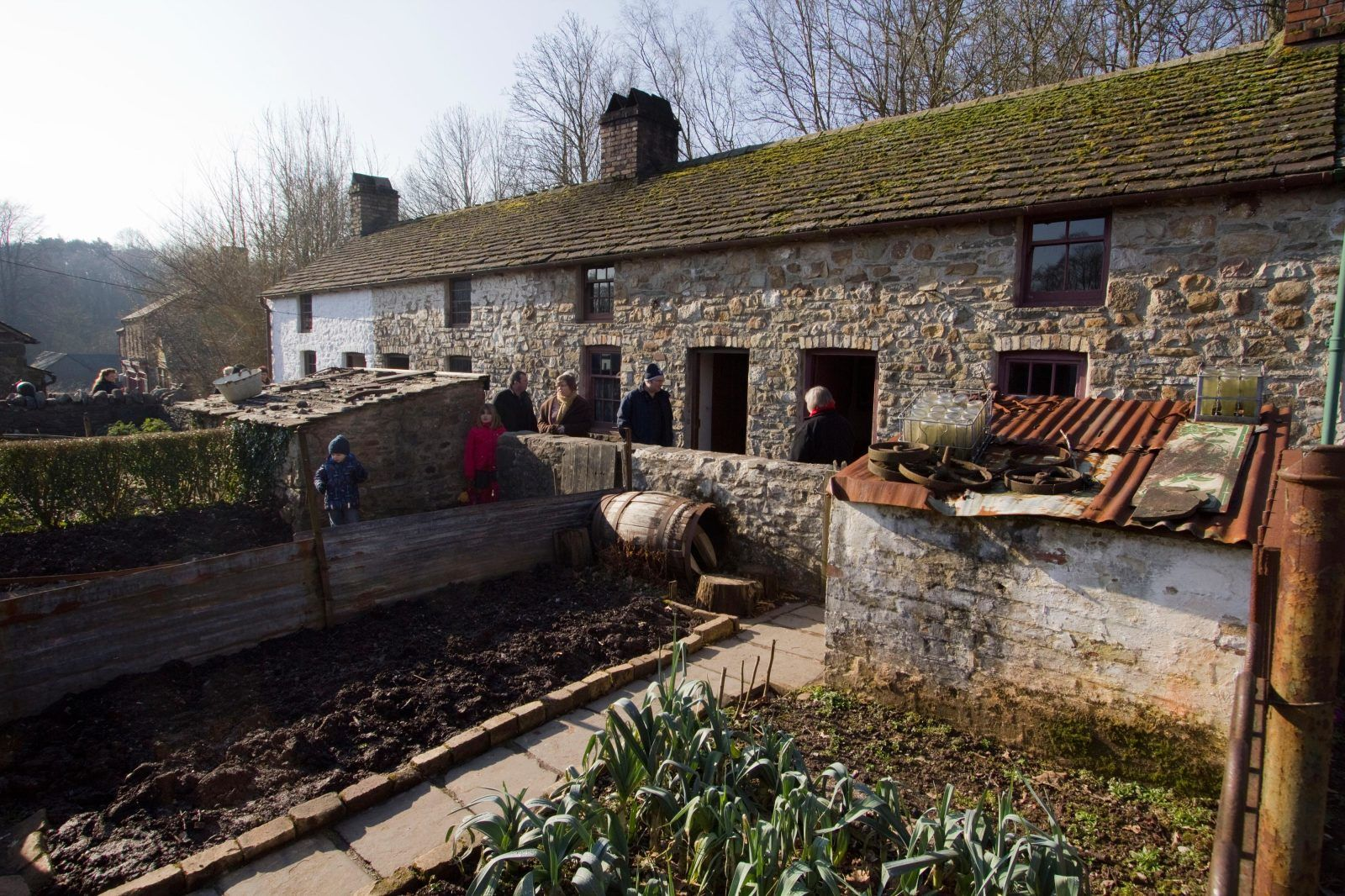 Step back in time at St Fagan's National Museum of History this half term and experience what it was like to live through the reign of Queen Victoria.
From February 25th- 28th, visitors can take a free guided tour of the Museum's grounds and find out what life was like for children growing up during the 19th century. After walking along the Museum's cobbled streets, try your hand at some traditional Victorian toys such as the spinning top and ring toss- not an iPhone or tablet in sight!
On March 1st, visitors can join in a day of Victorian inspired arts and crafts activities to celebrate St. David's Day (these activities are free). You can find out more on the St Fagan's National Museum website.
A number of buses operate between Cardiff City and St Fagan's National Museum throughout the year. The Easyway 32A service stops in the main car park of the Museum, whilst the 320 and 321 stop at St Fagans village. These journeys are around 25 minutes long. The nearest rail station is Waungron, located 2 miles away, with services operated by Transport for Wales.
Explorer Expedition and Bushcraft Basics at Colby Woodland Garden, Pembrokeshire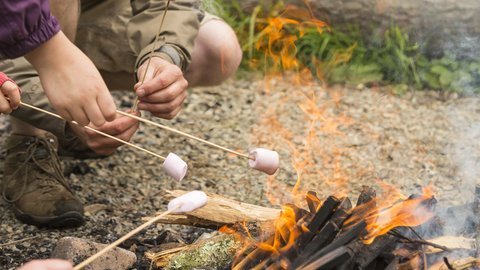 From February 16th to March 3rd, trek through the woodland and wildflower meadow at Colby Woodland Garden as part of their explorer trail. During your quest, you will be searching for the Gardens' resident wildlife and (if successful) rewarded with a prize at the end of your expedition!
Children can also try their hand at some Bushcraft Basics during a survival session with expert guide Chris-Harvey Jones on the 26th and 28th February. From learning how to light a fire, to creating a den with materials from the woodlands. This event is a must see for any budding explorers! 3 sessions will run each day for different age groups.
Visit the National Trust's events page to find out more and to book your place.
The nearest bus stop to Colby Woodland Garden is located in Amroth – served by the 351 Tenby to Pendine route, including stops at Saundersfoot and Kilgetty. The nearest train station is Kilgetty, 2 ½ miles away.
February Half-Term Activities at the National Botanic Garden of Wales, Carmarthenshire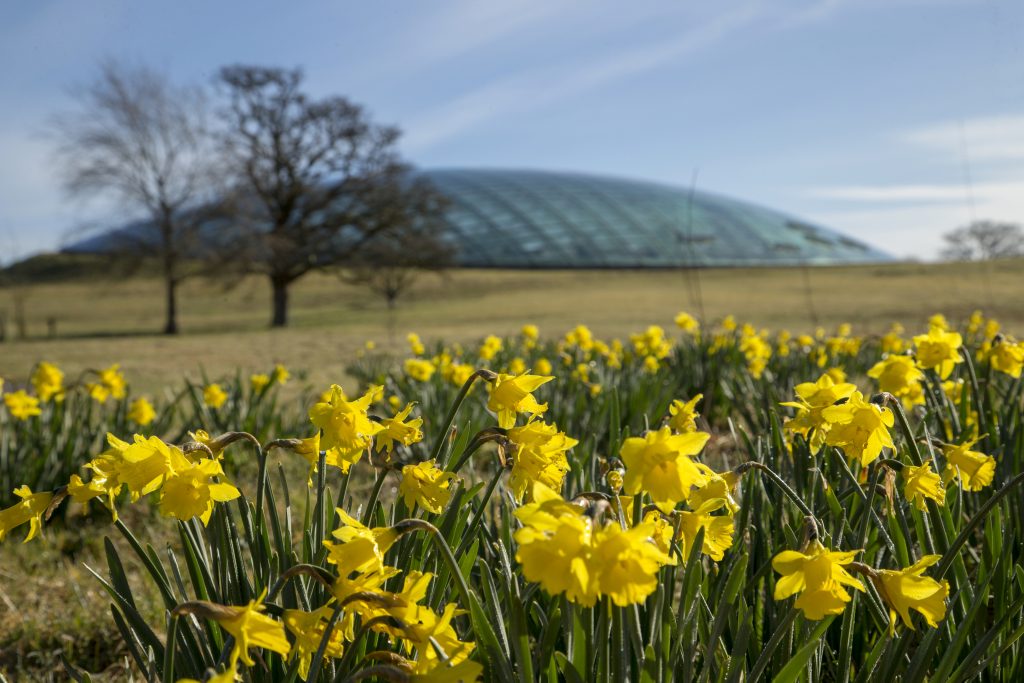 Between February 23rd to March 3rd, the National Botanic Garden of Wales will be encouraging you to 'Get Gardening' with a whole host of green-fingered activities for the whole family enjoy. Join in their springtime challenges, potato growing courses, daffodil hunt, and arts and craft sessions from 11am-3pm each day. You can even find out how to sow and grow your own gardening patch!
Whilst there, you can also visit the Garden's Great Glasshouse to learn all about the bees, butterflies and other creepy crawlies- some of which you'll get the chance to meet. These interactive sessions are a great way for bug and insect fanatics to get stuck in. But remember, if visiting on March 1st, to don your best patriotic outfits in honour of Saint David!
There are direct buses from Swansea and Carmarthen to the Gardens. From Swansea, visitors can catch the T1S service from outside Swansea Railway Station. This service runs once a day outbound Monday to Saturday at 12:20 and takes around 40 minutes. The return journey leaves at 16:24.
From Carmarthen, you can board the 297 at the railway station. This bus takes 20 minutes and goes right to the Garden's entrance.
Want to know what's going on in Mid and North Wales? We've got you covered. Click here to discover some of the ways you can spend your half-term in each location. 
If you need any help making your way to these activity locations- Traveline Cymru is here to help.
Public Transport
To make your journey by public transport, please use our Journey Planner to find the most convenient route, along with times and services that are running.
If you'd like to find a bus timetable, head over to our Timetables page. Here, you can search for a specific bus route or your location to view timetables of services in the area. You will also have the option to print the timetable to take with you on your trip.
Walk & Cycle
You can also use our journey planner to find walking and cycling routes to get to your event. If you live close by, walking can be a great way to explore the scenery and soak up the atmosphere before the event!
You can find out more information on our 'Cycling and Walking' page.
We also offer a Freephone telephone service. One of our friendly advisors will be on hand to answer any of your public transport information queries and to help you plan your journey. Give us a call on 0800 464 00 00 for free!
Our app is a great way to plan your journey on the go. Use our Journey Planner tool, search for timetables, and find your nearest bus stop all in one place. You can download this on the iTunes App store for iPhones and via the Google Play store for Android devices. Find our more on our App Service page.
All blogs
Share this post