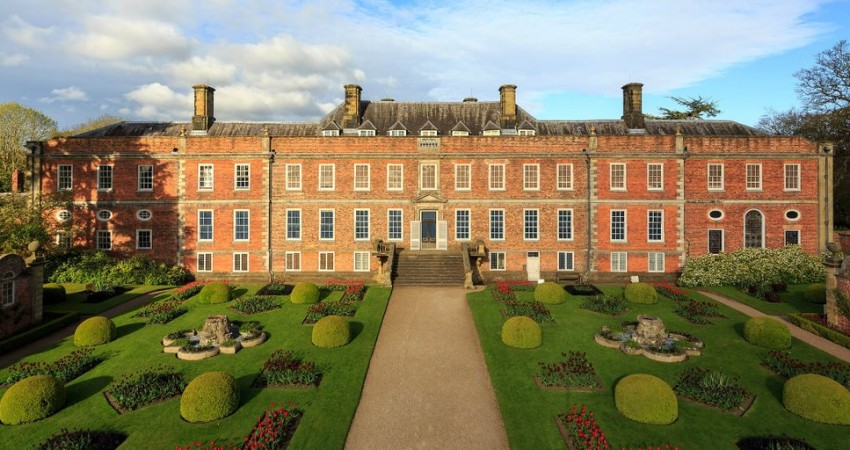 February Half-Term Highlights: What's on in North Wales?
14 February 2019
---
With the Christmas holidays now a distant memory, you and the kids are probably looking forward to a well-deserved break over the February half-term. To help you make the most of this time, we have compiled a list of fun-filled activities for all the family to enjoy across South, Mid and North Wales.
In our final 'February Half-Term Highlights' post, discover where you can climb you way through one of Wales' most unique outdoor play areas, learn all about the human digestive system in an interactive live science show, and jump around on a giant bouncing pillow in North Wales.
Half-Term at the RSPB Conwy Nature Reserve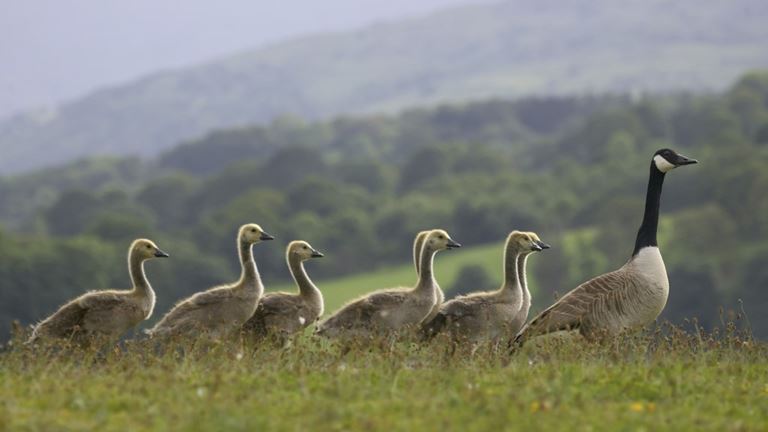 The RSPB Conwy Nature Reserve is home to a rich array of wildlife including the Black-Tailed Godwit, the Shelduck, and the Water Rail. These creatures can be seen swooping through the sky, or gliding across on of the Reserve's spectacular lakes in the late afternoon.
From Sunday 16th February- Sunday 3rd of March, visitors can take part in 'Feathered Friend's Food Trail - Half Term Quiz'. Follow the trails to find the clues and learn about what the birds like to eat for their dinner! Normal Reserve entrance fees apply with an additional £1 cost per quiz sheet.
The Reserve will also be hosting a 'Love Lego, Love Nature!' event for those aged 6-14. In this workshop, you will create your own animated video using an iPad, starring your favourite wildlife creature crafted out of Lego. This is a perfect opportunity for any budding young animators to get some first-hand creative experience. Tickets cost £12 for Wildlife Explorers and £15 for non-members. You can find out more on the RSPB's website.
The nearest train station to the Reserve is Llandudno Junction, half a mile from the reserve. Train users can also claim a free drink in the Waterside Coffee Shop on the day of travel when you present a valid rail ticket!
The Wolf's Den at Erddig, Wrexham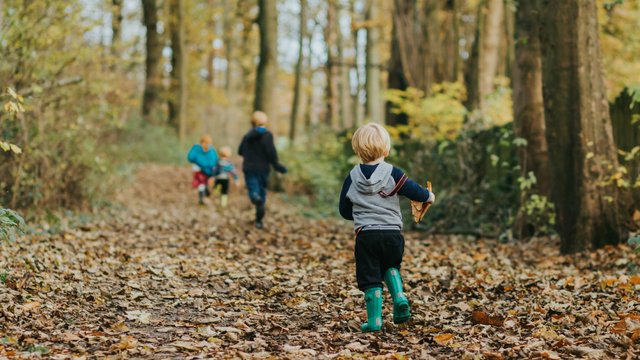 Get ready to go wild at the Erddig Estate this February half-term as The Wolf's Den natural play area is officially reopens.
This fantastically unique play space has been closed in recent months for staff to repair and improve the site, but will reopen to the public from 16th February to 3rd March. Show off your skills on the balance beams, build your own den with materials from the Big Wood, and climb your way through the playground.
There will also be a number of free half-term activities for the kids to enjoy. Why not try your hand at some authentic campfire cooking, get creative with some wild art, or celebrate St David's Day with some beautiful handmade daffodil crafts.
You can find a full list of half-term activities on the Erddig website.
The Arriva number 2 service from Wrexham stops at Felin Puleston, around 1 mile away from the Erddig Estate. Alternatively, Wrexham Central Station is 2½ miles away and Wrexham General 3½ miles. You can reach Erddig form both of these locations via Erddig Road and footpath.
Disgusting Digestion at Techniquest Glyndŵr
Techniquest Glyndŵr is an interactive science activity centre, bursting at the seams with hands-on exhibits, shows and puzzles for kids with inquisitive minds.
Throughout February and March, discover everything you need to know about the human digestive system as the centre hosts a series of special 'Disgusting Digestion' live science shows. What happens to your food as it passes through your mouth to your stomach? How much saliva does the average human produce in their lifetime? How long is your small intestine?
You can have all these questions answered (and more!) at Techniquest Glyndŵr. There will also be an additional 'Microbes and Me' section in the show from February 16th- March 3rd, where you can learn all about the useful functions of microbes in our body.
Head to the centre's website for more details about the show.
Wrexham General Railway Station is an 8-minute walk away from the centre. Alternatively, several local bus services run along Mold Road, a 5-minute walk away from the centre.
Greenwood Forest Park, Gwynedd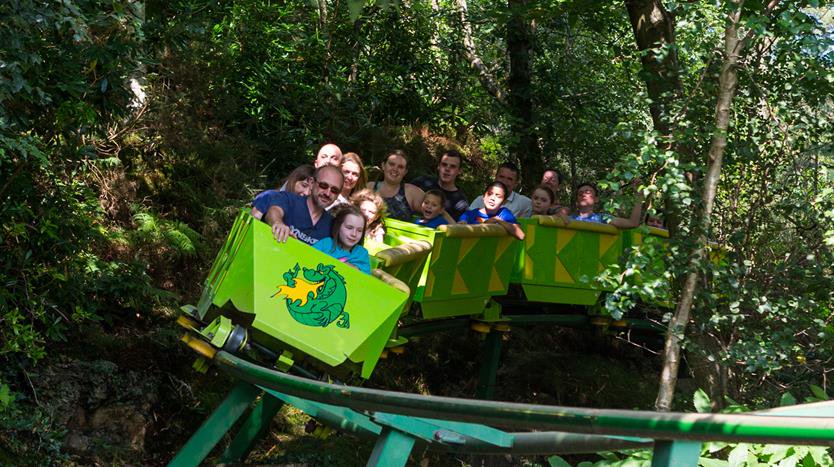 Share the adventure at Greenwood Family Park this February half-term and enjoy the wide range of rides, activities, live shows and crafts on offer.
Voted the best family day out in North Wales 7 years running, you'll have the chance to reach for the sky on Greenwood's Giant Jumper- a massive 1500 square feet wide bouncing pillow! For those who prefer to have their feet firmly on the ground, The Barefoot Trail offers the sensory experience of walking barefoot through different terrains including sand, bark, straw, timber and water.
You can also see Harley the Clown perform his street magic, or be entertained by Ricardo the Pirate in his swashbuckling show. Be sure to pay Greenwood Family Park a visit for the ultimate family day out!
Buses 72 and 73 run directly to GreenWood from Bangor. You can also take the 5A, 5/5C/X5, 10 or 88 from Bangor or Caernarfon to the post office bus stop in Y Felinheli. This is a 20-minute walk to the centre.
Half-Term at Chirk Castle, Wrexham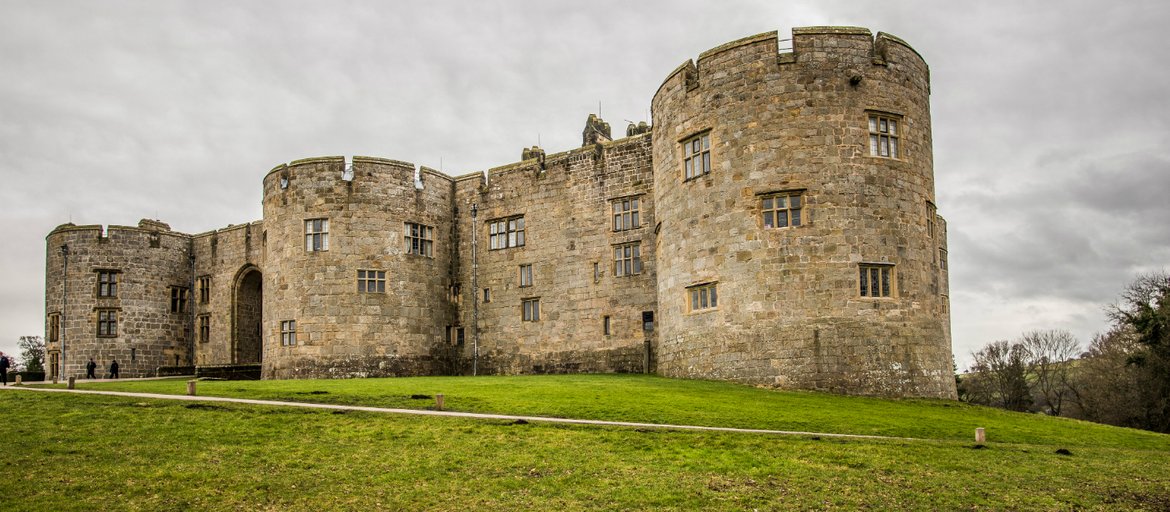 The magnificent grounds of this National Trust Castle are the perfect place for a gentle springtime stroll.
On the 19th and 27th of February, take in the breathtaking rural views and admire the beautiful white sheet of snowdrops as you make your way around the Castle's perimeter. With the help of a guide, you will learn all about the different types of trees growing in the woodlands, and even try to identify them by their buds! The walk will take approximately 30 minutes.
Fancy something a little more challenging? You and the kids can walk up the Old Golf to see spectacular views of the Castle and the Shropshire plains as part of the National Trusts '50 things to do before you're 11 ¾' project. You can also try to tick off some of the other 50 things on your list, like birdwatching and using a map and compass for directions.
Both of these events are free to attend!
By bus, the Arriva 2/2A bus route from Wrexham to Oswestry stops in Chirk Village near the train station. From the station, it is ¼ mile to the gates of the estate, and 1½ miles in total to the castle.
Want to know what's going on in South and Mid Wales? We've got you covered. Click here to discover some of the ways you can spend your half-term in each location.
If you need any help making your way to these activity locations- Traveline Cymru is here to help.
Public Transport
To make your journey by public transport, please use our Journey Planner to find the most convenient route, along with times and services that are running.
If you'd like to find a bus timetable, head over to our Timetables page. Here, you can search for a specific bus route or your location to view timetables of services in the area. You will also have the option to print the timetable to take with you on your trip.
Walk & Cycle
You can also use our journey planner to find walking and cycling routes to get to your event. If you live close by, walking can be a great way to explore the scenery and soak up the atmosphere before the event!
You can find out more information on our 'Cycling and Walking' page.
We also offer a Freephone telephone service. One of our friendly advisors will be on hand to answer any of your public transport information queries and to help you plan your journey. Give us a call on 0800 464 00 00 for free!
Our app is a great way to plan your journey on the go. Use our Journey Planner tool, search for timetables, and find your nearest bus stop all in one place. You can download this on the iTunes App store for iPhones and via the Google Play store for Android devices. Find our more on our App Service page.
All blogs
Share this post