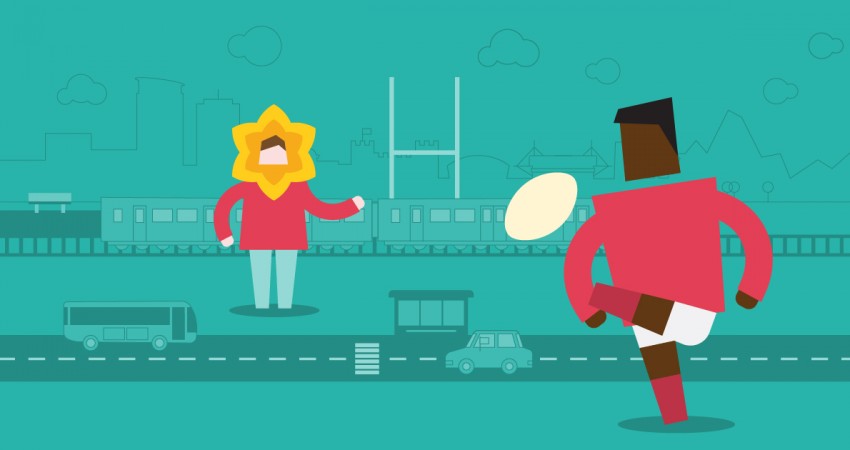 Your Six Nations 2019 Travel Guide!
06 February 2019
---
A firm favourite in the Welsh sporting calendar, the 2019 Six Nations are set to be a fantastic celebration of the best that rugby has to offer. Thousands of fans will descend upon Cardiff on match days as Wales attempt to beat reigning champions Ireland to a Six Nations victory.
As match days are expected to be extremely busy in the Welsh capital, several road closures and public transport alterations will be in place. This includes bus diversions, service alterations and queuing systems at train stations. We have put together a guide of all the information you need to know to travel to, from and around Cardiff on match days with ease.
1. Plan ahead!
Wales will be playing at the Principality Stadium on the following days:
To avoid facing any unexpected changes to your journey, it is best to plan ahead. You can find information from different transport operators outlining what services they will be running on these days (and any alterations to their routes) on our disruptions page. We will be updating this page as and when we receive any new information from operators.
If these or any other disruptions affect your journey, an alert will appear on your screen when searching your desired route via our Journey Planner or Timetable page. This is indicated by a yellow warning triangle.
Journey Planner- how do I use it?
Our Journey Planner can be found either on the Traveline Cymru website or on our app. Simply type in your point of departure and your desired destination; this could be the Principality Stadium, the postcode of the hotel you are staying in, or a train station. Then select what time you want to leave or arrive, your preferred mode of public transport and click submit! You can also change the number of changes you want to make on your journey and your walking speed (to give you a more accurate journey time), if you wish.
The Journey Planner will then outline the quickest route for you to reach your destination, alongside a step-by-step breakdown of each part of this journey. From the time you need to leave your house, to how long the walk will take to the bus stop or train station and what time you are expected to arrive- we've got you covered! Remember to look out for a yellow warning triangle on your results page for any disruptions that could affect your journey.
Timetable Page- where can I find it?
If you already know what bus service you need to use, head straight to our Timetable page. This is accessible both on the top bar of the Traveline Cymru webpage and via our app.
All you need to do is type in the number of the service you want to use and select your route from the list that appears on the screen. You will then be able to see the timetable for this route- but be sure to click the 'Saturday' timetable option for match days and lookout for the disruption warning triangle! You can also click and view a printable PDF version of the timetable at the top of screen.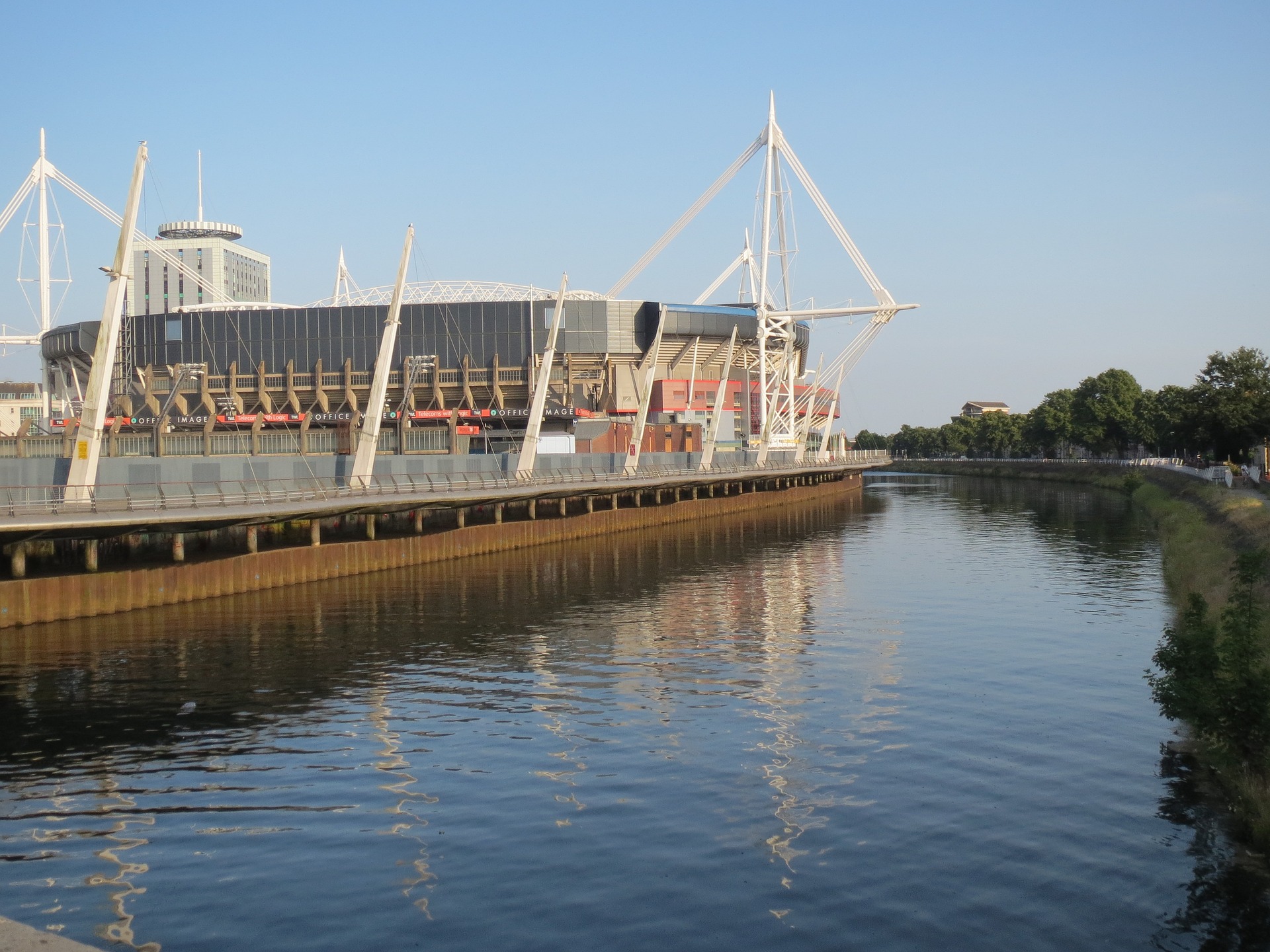 2. Get the latest travel info on our Twitter page.
We will be retweeting operator updates and announcements on @TravelineCymru from 7am-8pm on the day, giving you the most up to date information about any route diversions, traffic delays or service alterations. Twitter is also a great place for you to join in the conversation with other rugby fans in the build up to the game- so get involved!
Whether you are going to the game, watching it down the pub, or just making your way around Cardiff, we also advise leaving plenty of time for your public transport journey as there will likely be heavy congestion across the city and busier than usual services.
3. Need any help? Ring one of our friendly advisors for free!
If you need any help planning your journey before the game, or whilst making your way around Cardiff on the day, one of our friendly advisors will be on hand to help.
You can ring our Freephone number on 0800 464 00 00 between 7am-8pm to ask any of your public transport related questions. It's also a good idea to keep this number saved in your phone in case you find yourself without any WiFi or data.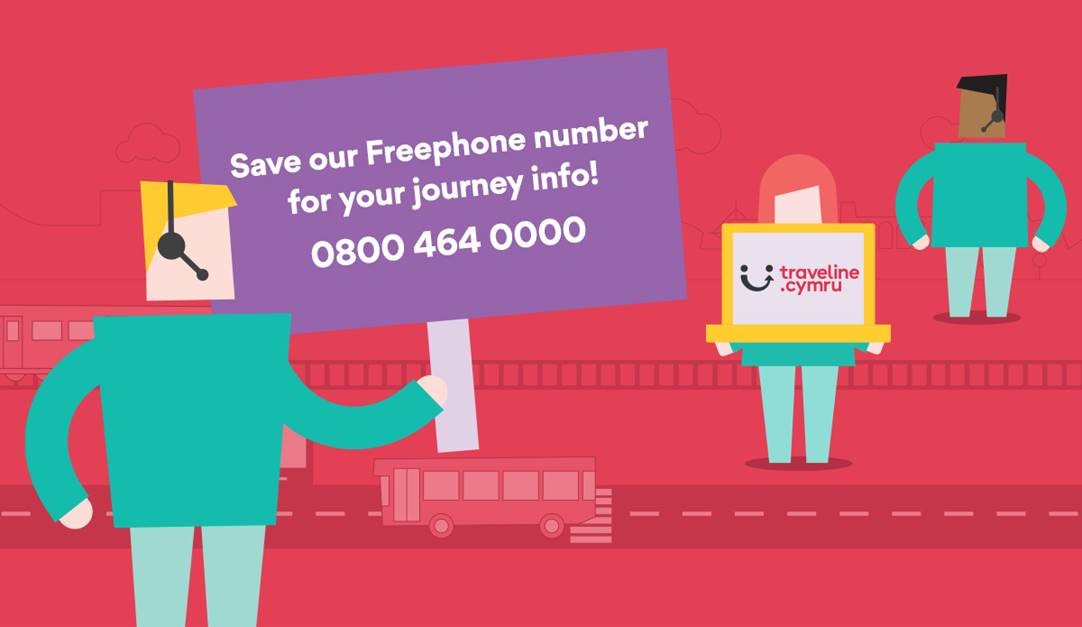 4. Look after your personal belongings
When travelling by public transport and making your way through large crowds on your way to and from the game, it's important to keep your personal belongings safely with you at all times. Always remember to check the area where you have been stood or sat for your phone, bag, keys and any other personal belongings before departing the service. If you do lose any belongings, your best option is to contact the operator of that bus or train service directly. We have a list of operators and links to their website on our 'Useful links' page where you can find their contact information.
5. Even if you're not going to the game, get involved!
There really is nothing quite like Cardiff on game day. The atmosphere is electric and definitely something that needs to be witnessed first-hand, even if you haven't managed to get tickets to the game itself.
Pubs and bars across the city will be showing the game like on TV. Why not grab your friends, wear your Welsh shirt with pride, and head down to Cardiff for the day. If you're close enough to the stadium, you may even be able to hear the cheers of the crowd! Traveline Cymru are here to keep you informed with all the transport details you'll need to help make your weekend one to remember.
All blogs
Share this post