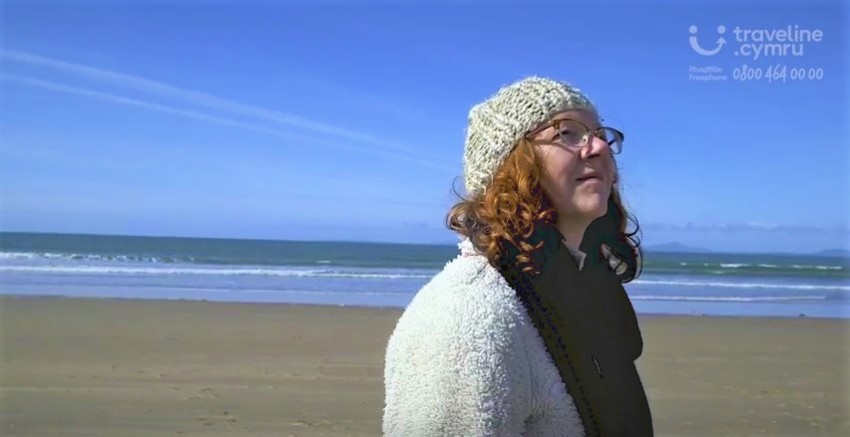 Family adventures in Wales made easy with Traveline Cymru
02 November 2018
---
Explore everything that Wales has to offer by calling Traveline Cymru for free on 0800 464 0000. Our friendly bilingual advisors will help you plan your journey and give you all the public transport information you will need.
Traveline Cymru is a 'one-stop-shop' public transport information service, here to help you plan your journeys in and around Wales. Whether you want to find the most convenient route to get to work, make your travel plans for a weekend away, or discover how to get to an event in Wales. We're here to help.
One of the services we provide is our bilingual Contact Centre, which you can call free on 0800 464 0000. You can call with any of your journey planning or public transport queries, and one of our friendly advisors will be on hand to answer. The team are available between 7am – 8pm daily.
We're passionate about ensuring you are confident knowing you have all the information you need to make your journey with ease.
To see how this service can be used, follow Gwen and her grandchildren as they use Traveline Cymru to plan their half term adventures across Wales. Check out the videos below!

Part One: Gwen and the kids decide to make the most of the outdoors during half term.

Part Two: After making their trip, Gwen and the kids end up in a bit of a tricky situation!

Part Three: After an exhausting trip, the kids decide to ring Traveline Cymru to plan a special surprise for their grandma.
To bring the videos to life, we teamed up with inclusive theatre company, Hijinx, who form the cast and crew for each video. We hope our campaign will bring awareness to our free service which opens up public transport information to the digitally excluded, whilst sharing the message that public transport can lead to greater independence and ultimately a more active lifestyle for all the family.
Traveline Cymru and Hijinx have received an investment from A&B Cymru's CultureStep to strengthen and develop their creative partnership.
Click here to discover more about Hijinx.
Click here to discover more about Arts & Business Cymru.
*Customer satisfaction continues to rise at Traveline Cymru

All blogs
Share this post