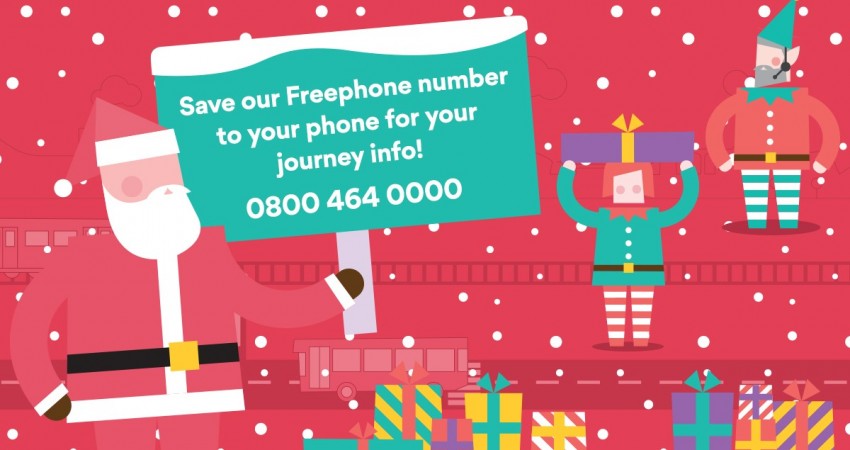 Staying safe on public transport this winter
08 December 2017
---
With winter well and truly upon us, many of our customers are travelling in the dark, whether that's for their morning commute, journey home after a long day at the office or Christmas shopping, or a late-night adventure back home after a few glasses of mulled wine.
Using public transport is a great way to get around during the festive season, particularly if you're planning on having a drink or two.
But if you use public transport to get to and from work or to social events, you should be particularly careful at this time of year as police warn that trains, buses and even taxis can be crime hot-spots.
While it's all too easy to get caught up in the festivities and fore-go your own personal safety, we're advising our customers to heed these simple winter travel tips to make sure you get home safely.

Plan ahead and prepare your journey
During the festive season, streets are busier and bus stops and rail platforms are more crowded. The last thing you want to be doing either armed with shopping bags, fuelled with alcohol or after a long day in the office, is trying to find your phone for the latest bus or rail schedule.
Use our journey planning service to make sure you know your stops, times and routes in advance.
Be sure to follow our social media channels for the latest travel information, so you can keep up-to-date while you're on the go.

Have plenty of change
Make sure you have enough change for your tickets, so that you're not stranded in the dark or searching for the nearest cashpoint late at night.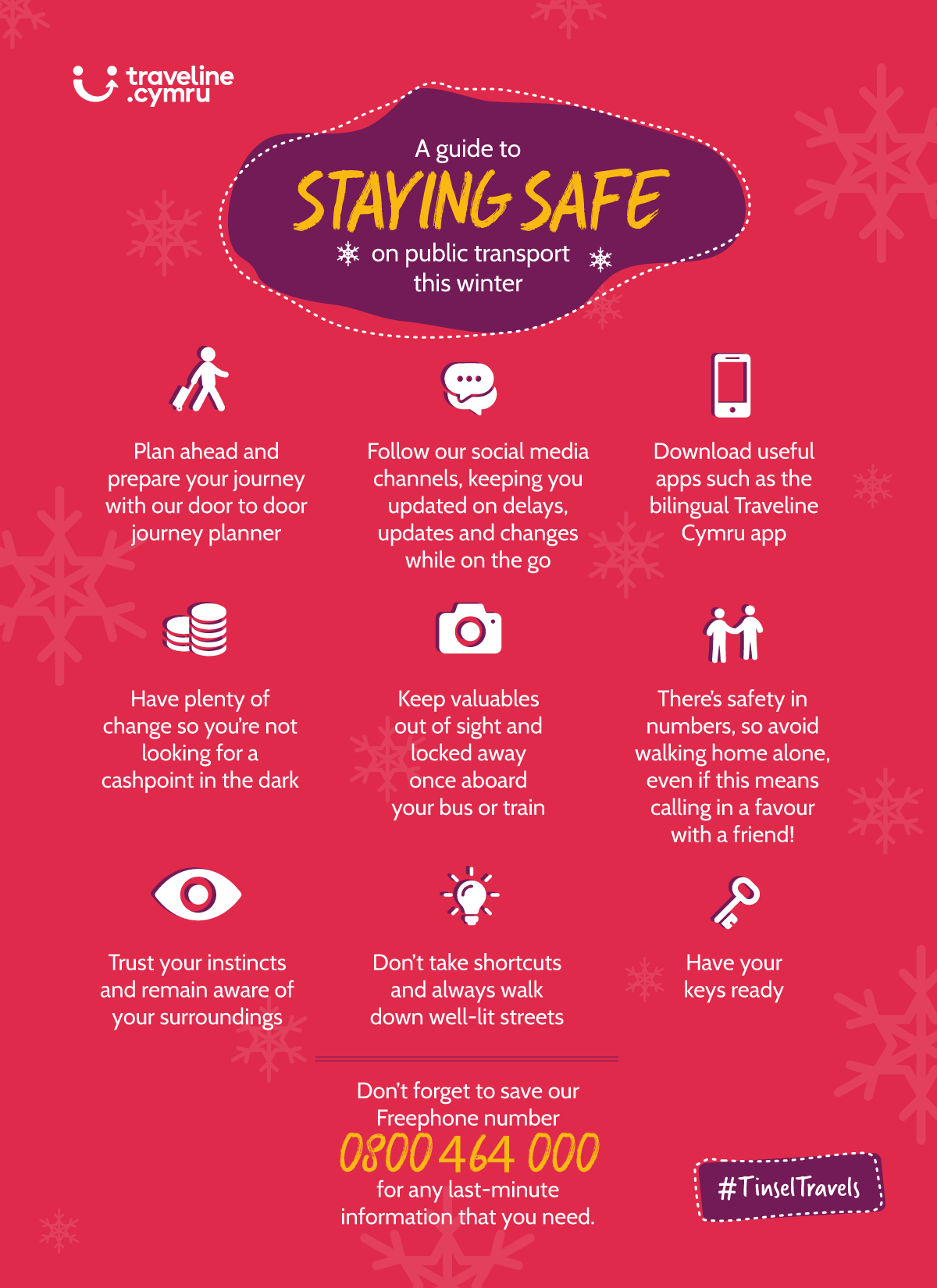 Keep valuables out of sight
We're all guilty of using our iPhones and tablets to keep ourselves occupied on public transport, but make sure you keep your valuables safely stored in your bag (with the zips closed) once you're aboard your bus or train.

Safety in numbers
While it's not always feasible to travel home with friends or family if you live in different locations, try and at least travel to stations and stops together.
While many providers will put on late night services during the festive season, if you've missed the last bus or train, always try and avoid walking home alone.
Catch a registered cab or even call a friend or family member to pick you up; you can repay them with extra Christmas presents!

Trust your instincts
It's a cliché, but if you don't feel comfortable aboard a bus or a train then trust your instincts and alert the driver to any suspicious behaviour.

Don't take shortcuts
Once you get off your bus or train, make sure you walk down well-lit streets to get back home. It may save you five minutes to take a shortcut, but a bright, busy street will give you peace of mind.

Have your keys ready
We all know that feeling of rummaging in bags and pockets to find our house keys, but doing this in the dark, late at night, leaves you vulnerable.
Stash your keys in one compartment of your bag and keep them on a lanyard, making it easier for you to grab them without emptying the contents of your bag.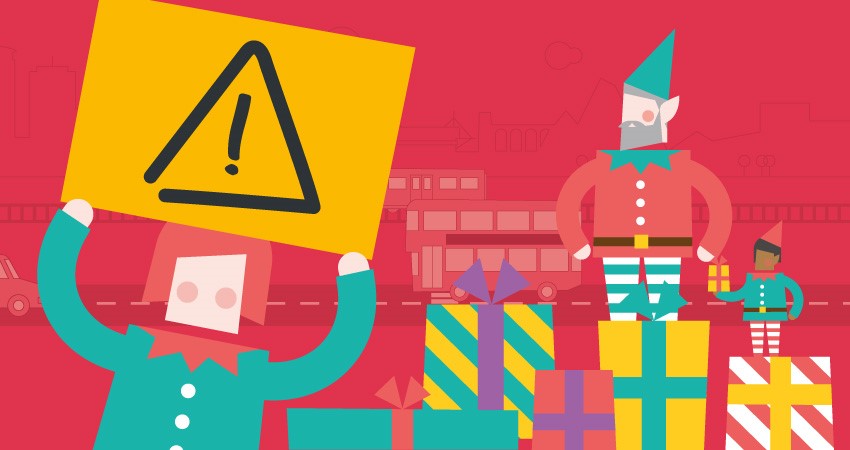 Download useful apps
Sometimes, plans change and you'll want to adjust your travel accordingly. Make sure you have the apps you need at hand to check schedules, disruptions and delays. We recommend using our free bilingual Traveline Cymru app, which locates bus stops, helps you prepare your journey with times and disruptions, and saves your favourite stops.

One last thing…
Keep your mobile phone updated with useful contacts should you miss the last train home, a trusted local taxi firm and our freephone telephone number for any last-minute information that you need. Make sure you save 0800 464 0000, a completely free service that allows you to contact one of our bilingual contact centre agents for any queries.

Be sure to travel safe this Christmas, whatever your plans!
All blogs
Share this post