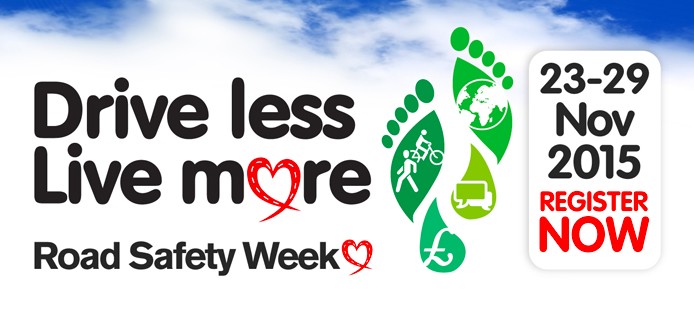 'Drive Less, Live More' with Road Safety Week 2015
25 November 2015
---
Road Safety Week is the UK's biggest road safety event, and is back again for another year. The initiative is run by road safety charity Brake, who work to help prevent road death and injury around the UK and to raise awareness of the dangers that face us when we're out travelling. As part of Road Safety Week, Brake have launched their 'Drive Less, Live More' campaign, encouraging us to think about our car use and what we can do to benefit from more sustainable modes of travel.


Why 'Drive Less, Live More'?
Recent studies have shown that 5 deaths and 64 serious injuries happen on a daily basis on UK roads.* Road Safety Week is a great opportunity for us to look at how we can be safer when travelling on the roads, and encouraging others to put safety first.
Did you know? By 2040 the number of cars on England's roads is set to increase by 39% compared to 2010 and traffic delays by 61%.* With car usage on the increase, this can have a negative impact on not only our own heath, but also that of the environment.
Thousands of organisations, schools and communities get involved in the campaign each and every year, and there's already lots of inspiring activity taking place so far this week! Take a look over at the Road Safety Week website to read more about this year's 'Drive Less, Live More' theme.


Thinking of driving less? Try using Public Transport!
There are lots of things we can all do to encourage safety first when we're travelling on the roads. With Christmas only a few short weeks away, the roads are sure to become much busier, with the last minute rush to finish our Christmas shopping, or travelling home to see family and friends. With the frantic dash to be ready for the festive season, it can be easy for our concentration to slip, which could potentially lead to a more serious situation.
Here at Traveline Cymru, we believe there are some fantastic benefits to using public transport as part of our everyday routines. Not only can you help reduce your carbon footprint, but you can also save yourself a little extra money on parking tickets. The busy roads in the lead up to Christmas can also cause stress and worry for many of us in our cars, so hopping on the bus could save you the worry of battling through the traffic.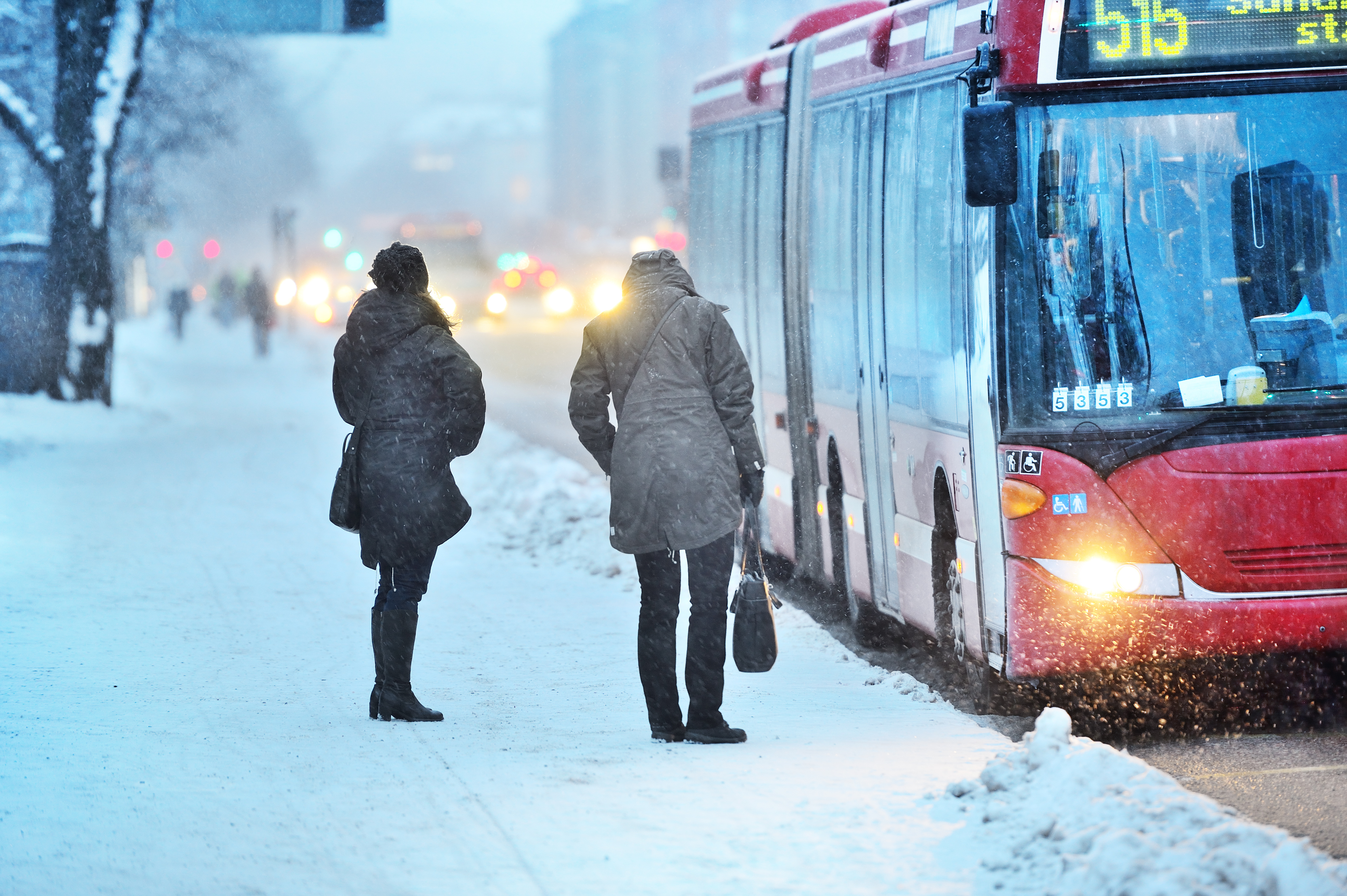 Why not catch the bus or train into town when you next head out to do a bit of shopping? Or perhaps you have a Christmas meal planned with your friends coming up? Catching the bus can be extremely convenient if it drops you off close to your destination, and also means you can all enjoy a festive drink!
If you're new to using public transport, knowing how to get started can seem a bit of a challenge. That's where we come in! Head on over to our Journey Planner, where you can plan your journey by public transport in advance and discover all the information you'll need what routes are available for your journey. It will tell you which bus service number you will need and which stops they run from, along with helpful maps so you can visualise where you need to be.
For those of you on the move, you can also download our app for iPhone and Android devices over on the Apple and Google Play stores. Don't have a smart phone? Don't worry, because we also have a text service where you can have the time of your next bus sent straight to your phone! If you're interested, you can discover more about our mobile services here.


How can I get involved in Road Safety Week?
Thinking about getting involved in the campaign? Take a look below for some ideas and inspiration on how you can get started!


Make a pledge with Brake. You can make your pledge with Brake here, and it can be whatever you wish, all focused on protecting yourself and the people around you. Perhaps you could pledge to leave your car at home for the week, and try out a bus route into work?


Get together with your friends, family or colleagues, and talk about what little changes you can make together to be safer. Making short term goals are a great way to get started, and you'll never know what good habits could stick!


Do you work alongside a lot of other car users? Try promoting Road Safety Week in your workplace! It's not too late to sign up for your action pack from Brake here, where you can get posters, banners, guides and a factsheet to share with your colleagues.


Let us know if you've made any changes to your transport habits this week! Join in the conversation on Twitter using the hashtag #roadsafetyweek and #drivelesslivemore and remember to follow @Brakecharity for updates on what's taking place throughout the week.
*Facts sourced from the Road Safety Week website here.
All blogs
Share this post