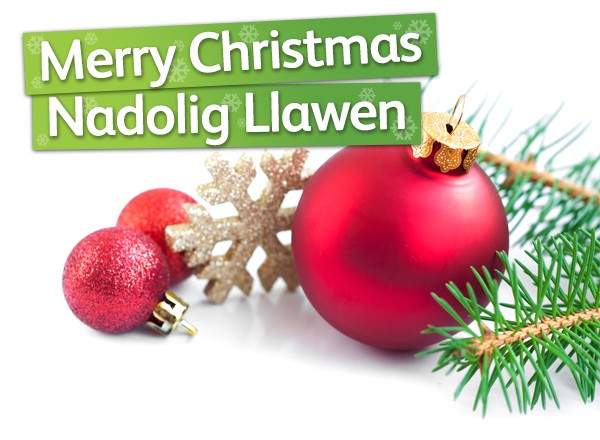 Merry Christmas from Traveline Cymru. 2014 Round Up
19 December 2014
---
With Christmas only a few days away, we'd like to wish you all a very Merry Christmas and best wishes for the New Year! We've had lots of exciting developments happen since we last broke for Christmas and we want to share below some of our highlights from 2014.
At the end of last year, we embarked on one of our biggest projects to date; the introduction of fare information onto our journey planner. The process involved a huge amount of work from our team as well as support from operators, with the aim to provide as much information as possible to the public looking to plan their journey with us. This year, our hard work has paid off as we are extremely proud to have won the Chartered Institute of Logistics and Transport (CILT) award for 'Excellence in Improving Customers' Experiences' in May for the introduction of the fares service. Following this, we then went on to scoop the CILT award for 'Passenger Transport Best Practice' at the CILT National Transport and Logistics Annual Awards ceremony in London this October.
We are delighted to have been recognised for our fares project, and it reinforces the need for us to provide a public transport information service that keeps up with and meets customer demand.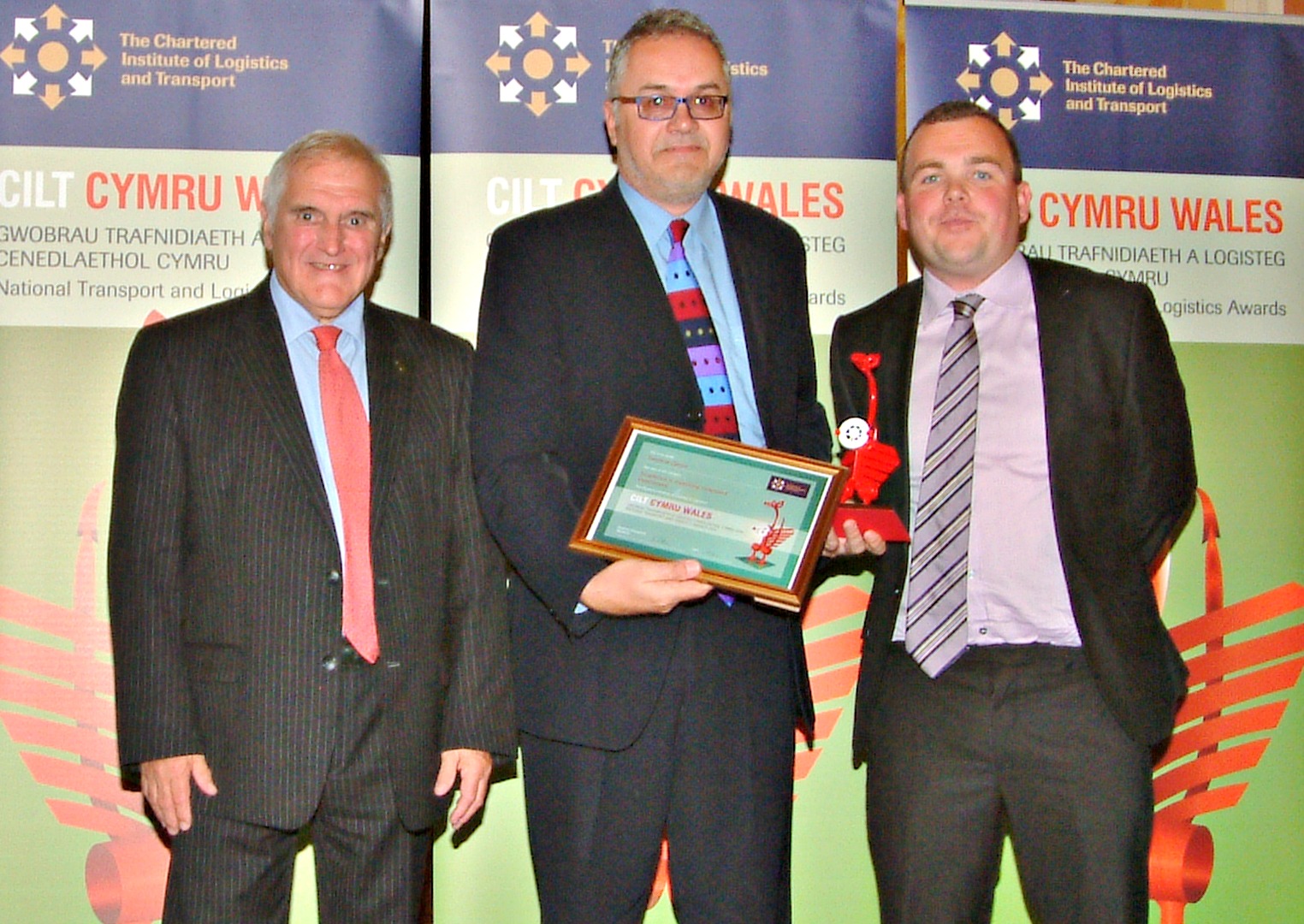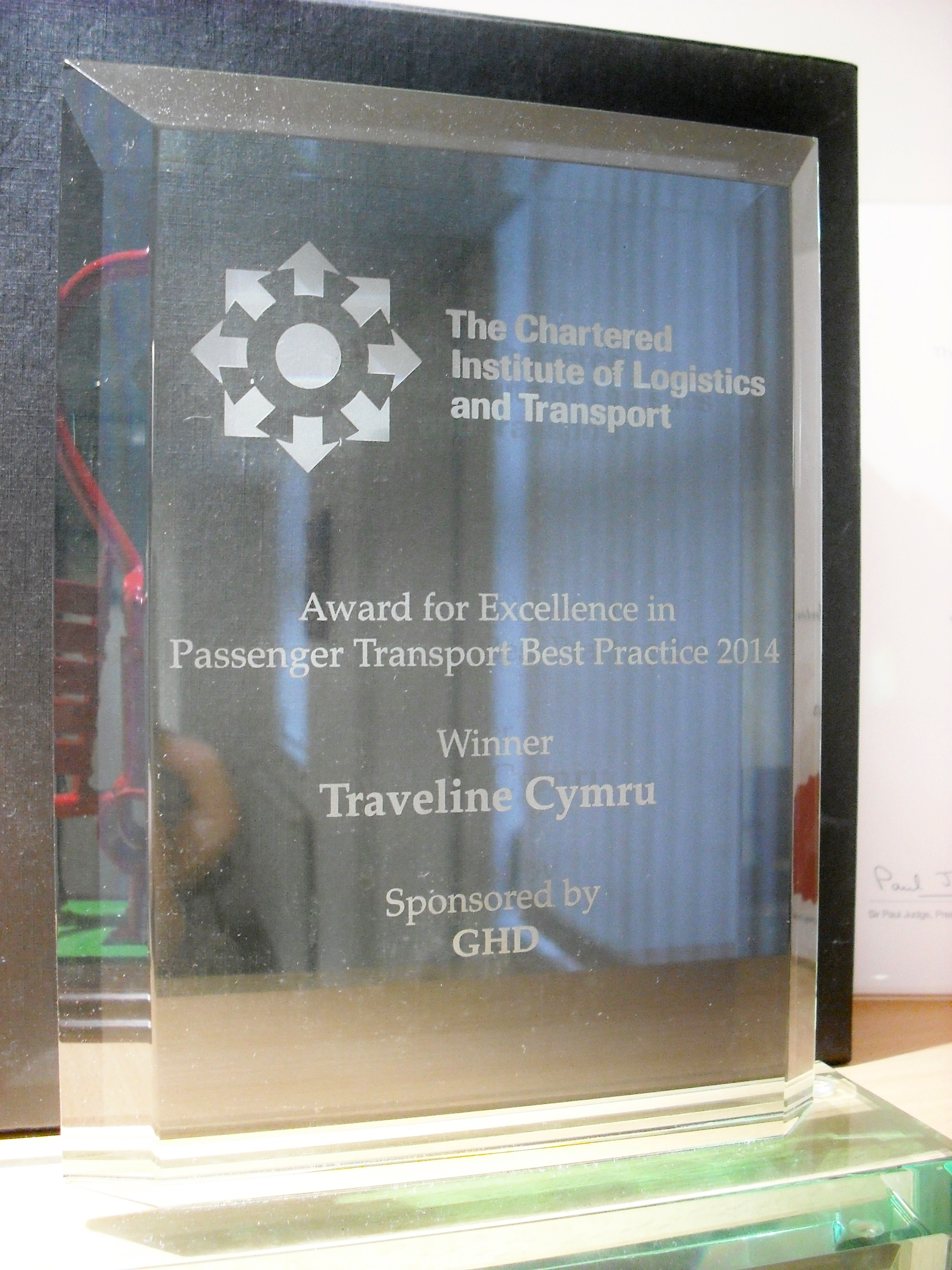 There was also some celebration in June as the team here in Cardiff welcomed our 12 month anniversary of working in our Cardiff office. Everyone has settled in to the larger space and we've been fortunate enough to welcome some new staff to the office over the past year. Our Contact Centre staff have also had their office in Penrhyndeudraeth refurbished, with a brand new uniform to match. The team are enjoying their new space, and the new look helps to highlight the Contact Centre Cymru brand.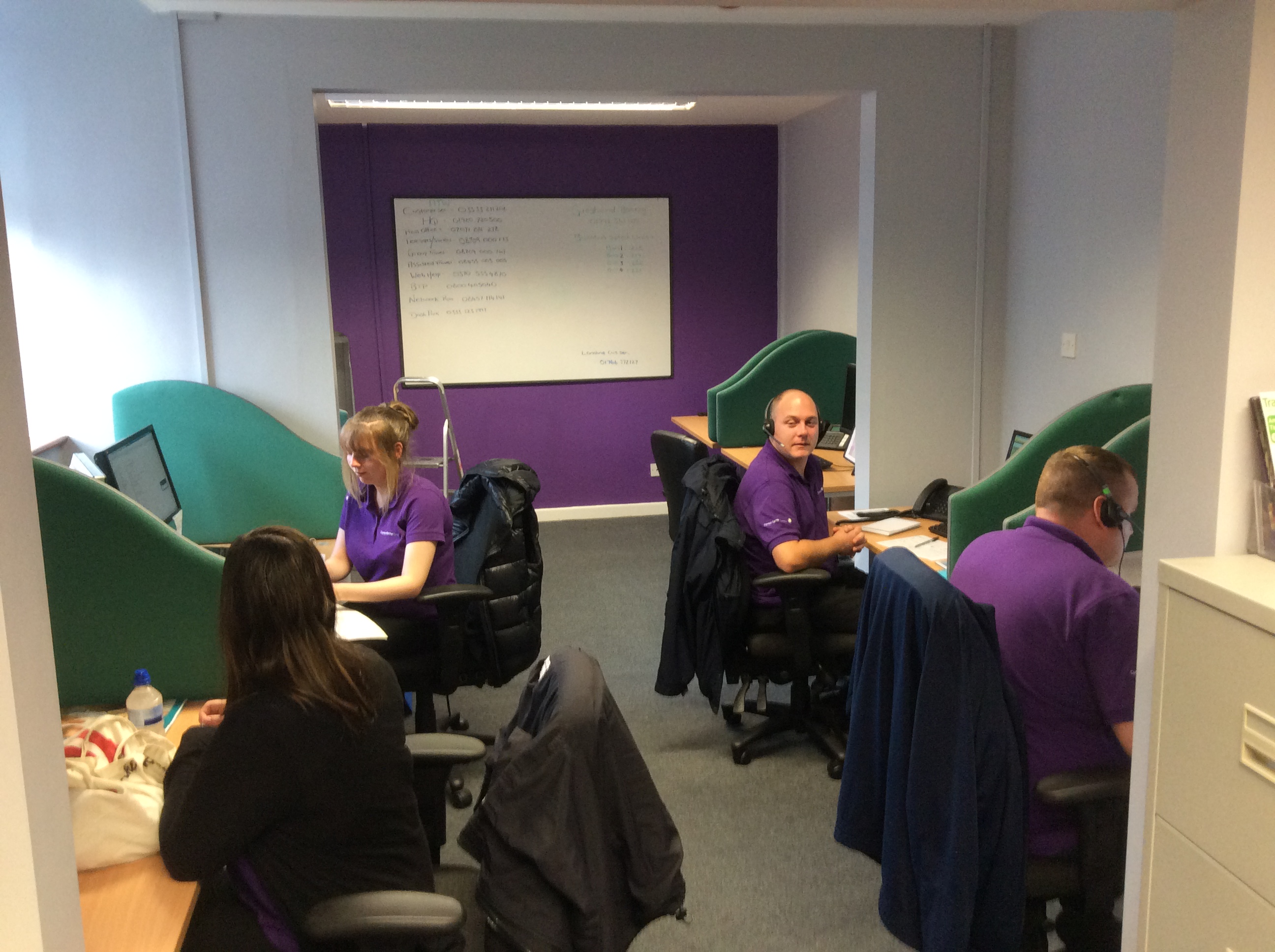 The summer of 2014 saw the start of our event season, and we attended many big events across Wales, including the Royal Welsh Show and the Pembrokeshire County Show. These events are always a great success for us as we get to engage with lots of different people, speak to them about our services and help them with their public transport queries. We had a great time, and you can find some of the photos from our summer events on our Facebook page here!
As the year developed, it was all hands on deck in preparation for the NATO Summit in September at the Celtic Manor Resort in Newport. With expected delays and transport disruptions on the roads, it was a busy time for us to work with operators, local councils and the police to prepare for any disruptions. However, it seemed everyone heeded the warnings to avoid the roads on the day, with unusually deserted streets across Cardiff and Newport. Managing to side-step any disruptions was a pleasant surprise, however in this case it seemed preparing in advance paid off for the travelling public. Big events such as the NATO Summit are where our services can really come into their own, and working with other information bodies can truly prove valuable to customers.
September then also saw the Fresher's Fairs come into full swing, and our Marketing team went out on the road across Wales to help encourage new and existing students to get involved with public transport and offer advice on how we can help them plan their journeys. Fresher's fairs are always a big highlight for us and this year was no exception, with students either already engaged with our services, or keen to get started by downloading the app. You can read more about our Fresher's 2014 journey over on our blog here to see what we go up to!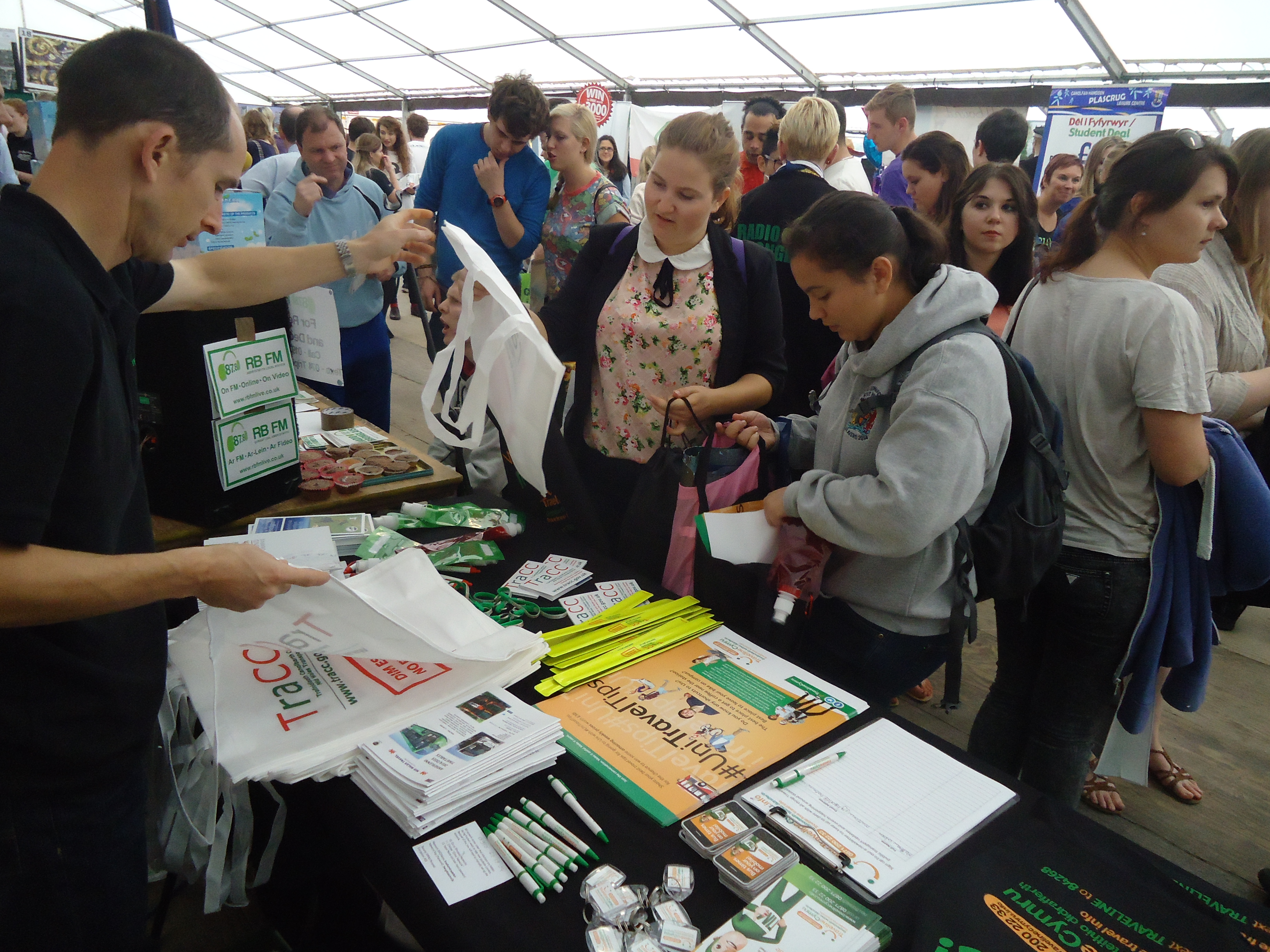 We had a fantastic response during Fresher's Week, with a large number of students exploring the stands, keen to speak to us and pick up information. With so many enthusiastic students, we managed to hand out 4,000 goodie bags filled with information and freebies across the week!
With students starting University, it was also a time for us to promote our student competition #UniTravelTips. Throughout the Fresher's events, we encouraged students to share their best travelling tips on social media to win some great weekly prizes, and one lucky student won a brand new Kindle Fire HD for her top tip! It was a chance for students to share their existing knowledge and tips for their area, helping not only new students navigate their way around their new city, but encouraging existing students to try out new modes of transport.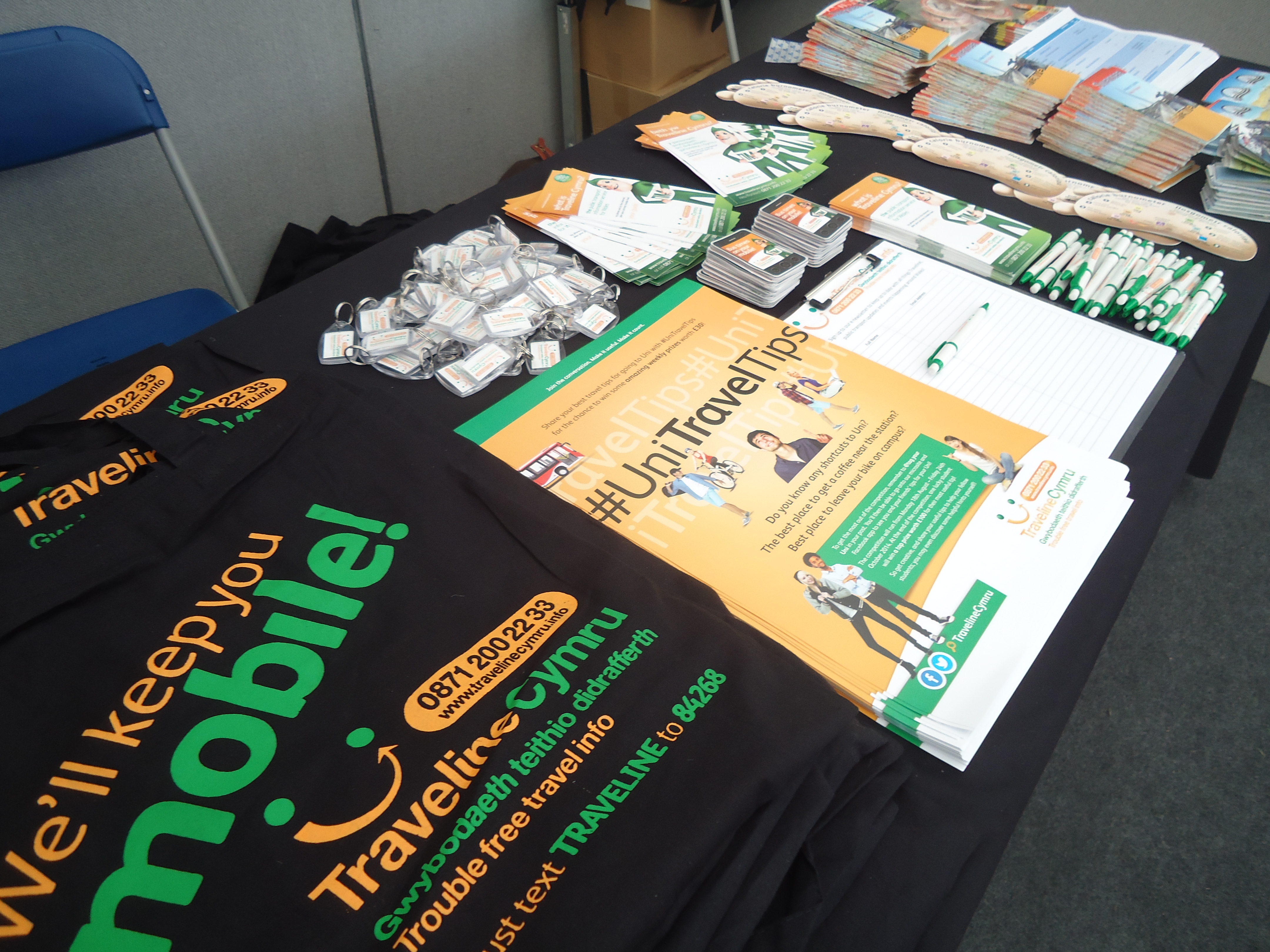 We've also had opportunity this year to continue to work with a number of different businesses, delivering travel training sessions. These sessions are great opportunity for us to help companies see how our services can benefit them, whilst also having the chance to discuss issues they are facing regarding public transport within the workplace.
Once the event season was over, and the year started to draw to a close, we said a fond farewell to our long-standing chairman Alan Kreppel in November as he left his post for retirement. We wish him all the best thank him for his years' of dedication and support. We then wished a very big welcome to our new chairman Richard Workman, who will be providing leadership and direction to the board of directors as part of his new role.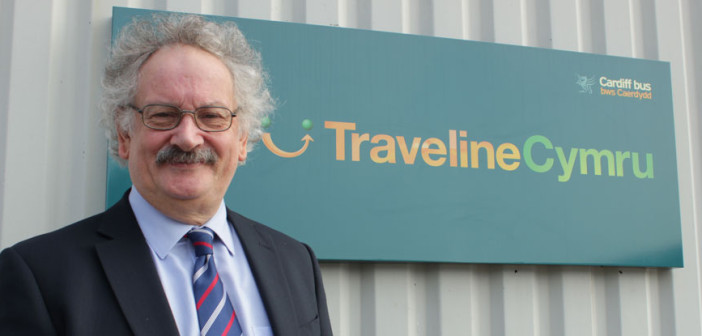 Now winter has truly settled in, the chilly winds and rain are signposting a time when the travelling public are looking out for changing information during the holiday season. Our Christmas Travel page is still live on our website, where we have posted information on which services are running and when over the Christmas period. You can also find the Christmas opening times of our Contact Centre here, so be sure to check before giving them a call with any journey planning queries you may have.
Looking ahead to the New Year, keep a look out for our new website and app layout; the redesign is aimed to help make your journey planning experience with us even more convenient and we hope that the improvements will help cater even more to our customers' needs.
So as we reach the end of another year, we'd like to wish you all a very Merry Christmas, and we look forward to embarking on new projects with you all again in 2015.
All blogs
Share this post