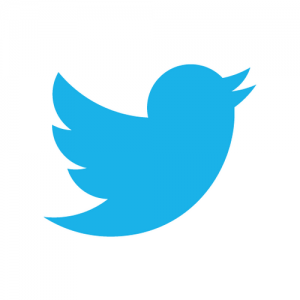 October Storm Round Up: The Effect of Social Media
22 November 2013
---
Most of us can probably remember Monday 28th October as being the day of the 'big storm'. Severe weather was set to hit the majority of Wales and England, with gale-force winds and fears of flooding and damage from excessive rain.
It is during times such as this, social media really comes into its own. Warnings about the upcoming storm proved useful in terms of preparing for the inevitable travel disruptions, however there is simply no way knowing what will happen until the time comes around. Information on delays often come through in short bursts, which means that platforms like Twitter are the best way for us to get the information out to you, the public, as soon as we can.
Twitter especially is a fantastic platform for such events, and Monday 28th October proved no different. It allowed for us to Retweet information from other operators, as well as put out our own. The day saw operators and information companies pulling together online as a team to deliver up to date and real-time travel updates as they came in, something that wouldn't be possible without social media platforms.
The social media revolution is taking over, and it's not difficult to see why. More and more, people are needing quick information on the go, and with the advances in digital mobile technology, it is now necessary for companies to be able to provide this service for their customers as demand continues to increase. A recent study by eMarketer says that one in three people in the UK is now a regular tablet user, using a tablet at least once a month. Considering how recently tablets have been introduced, this statistic shows how tablet ownership is growing fast; the convenience of having information at your fingertips is appealing to many of us, even more so now mobile technology surrounds us and is so easy to get hold of.
This progression is not only great for our customers, but also for us. As a company, using social media during changeable weather periods such as the storm meant that we can be in touch with you on a real-time basis. You can ask us questions whilst on the move, and we are able to respond.
However, social media is not the only element to thrive during these difficult periods. We're very proud to say that on Monday 28th October, our call centre based in Penrhyndeudraeth received just under 1000 calls, which is double the amount they normally take on a Monday. Providing up to date information for our customers is of utmost importance to us, as we strive to provide a variety of options for you to get in touch the way that best suits you, whether that be by phone, or online.
It is always difficult to foresee how the weather will turn, however the power of social media during the stormy weather has allowed us to keep you informed of transport changes as they happen, something we look forward to continuing as the winter season begins to settle in.
Make sure you are following us on Twitter, and like our Facebook page to stay informed.
All blogs
Share this post