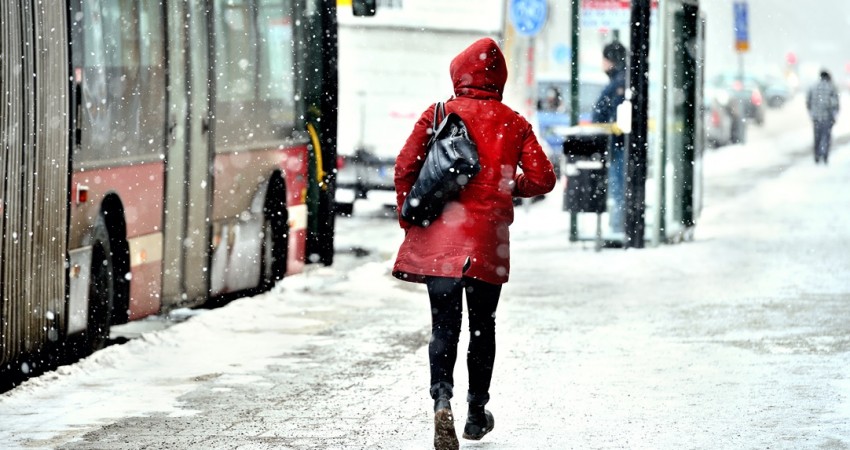 Snow and Icy Weather Travel Information
The information below is used during periods of bad weather that may have an impact on your journey. We will update this page during these periods.
Please click here to be re-directed back to our homepage.
- - - - - - - - - -
How do I find out if the snow is affecting my journey by public transport?
Unfortunately we are unable to update the Traveline Cymru Journey Planner, Timetable and Bus Stop Finder page or Apps on iPhone or Android to reflect real time information regarding bus and rail services affected by adverse weather.
You can check the information below, or you can try calling us on 0800 464 00 00 from 7am-8pm daily for free.
Please expect delays and cancellations and leave plenty of time for your journey.
To check the situation on the roads, please visit Traffic Wales.
For travel news updates see BBC Wales.
For information about the situation on the Severn Bridge, visit the Severn Bridge website.
For information from the Met Office regarding the weather in Wales, please the Met Office website here.
Follow us on Twitter @TravelineCymru as we tweet and retweet snow updates from operators and local authorities.
We have pulled our latest twitter feed in to this page below left so take a look for live updates as they happen.
Public transport operators and local authorities are trying to keep us updated, and we will post all updates below, but please be aware that situations are changing very quickly and not all operators and local authorities are keeping us up to date.
If your bus number / area does not appear here it does not mean that it is necessarily running to timetable, we just haven't received information about it.
If in doubt, please contact your operator directly.
< All events