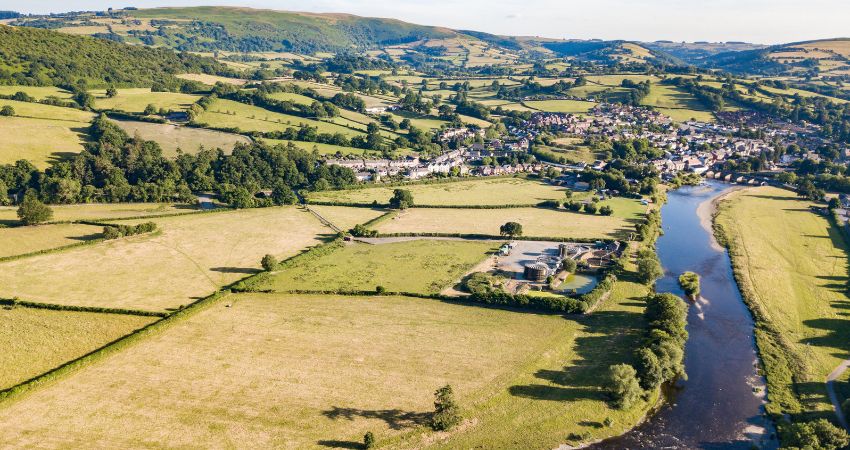 Royal Welsh Show – Monday 18th – Thursday 21st July
For the first time since the Covid-19 pandemic, one of the biggest agricultural events in Britain, the Royal Welsh Show is returning to Llanelwedd for an exciting week of livestock competitions, attractions and displays from Monday 18th until Thursday 21st July.
Each day of the event is jam-packed with a 12-hour programme of activities for the whole family to enjoy. From forestry, horticulture and countryside sports to arts and crafts.
There will be a delicious range of locally sourced food and drink available in the Food Hall, which is open each day of the event.
Whether you want to try some locally distilled gin, local Welsh cheeses, homemade baked goods, or some carefully crafted sweet treats. This is a must-visit attraction of the show!
For more information and to purchase your tickets, head to the Royal Welsh website.
The Traveline Cymru team will be at the venue all week, so come and say hi at our stand!
You can learn more about how we can help you plan your public transport journeys using the variety of services we offer. This includes our website, our app, and our Freephone number.
This page is dedicated to providing travel information for this years Royal Welsh Show:
If you wish to find the most convenient route options to the venues by bus or train, use our Journey Planner.
Give our contact centre team a ring for free on 0800 464 00 00(from 7am to 8pm daily) and one of our friendly advisors will be on help to assist with your journey planning enquiry.
Don't forget to sign up for mytravelpass and save approx. 1/3 off your bus journey fare if you are aged 16-21 and living in Wales.
If you live in Wales and you're either aged 60 and over or meet the Government's disability eligibility criteria, you are entitled to free bus travel across Wales with your Concessionary Travel Card.
There are several public transport options to be considered when traveling to the venue:
By Bus
The closest bus stop to the Royal Welsh Showground is St Matthew`s Church, Llanelwedd with regular TrawsCymru T4 services operating between Newtown and Cardiff.
Timetable information for the service is available on our Timetable page.
Fare prices for all Traws Cymru services can be found here.
For any short-term updates regarding the services visit our Disruptions page or @TrawsCymru and @StagecoachWales on Twitter.
By train
Builth Road is the closest train link to the Royal Welsh Showground with direct services to/from Swansea, Shrewsbury and Carmarthen.
A free shuttle bus will be provided by the Royal Welsh taking customers from the station to the showground. The shuttle buses are expected to return to the train station from the Machinery entrance of the showground, 30 minutes before each train's departure.
Rail fare prices from across Wales to Builth Road can be found here.
For any short-term updates regarding the services visit the TfW website or @transport_wales on Twitter.
< All events