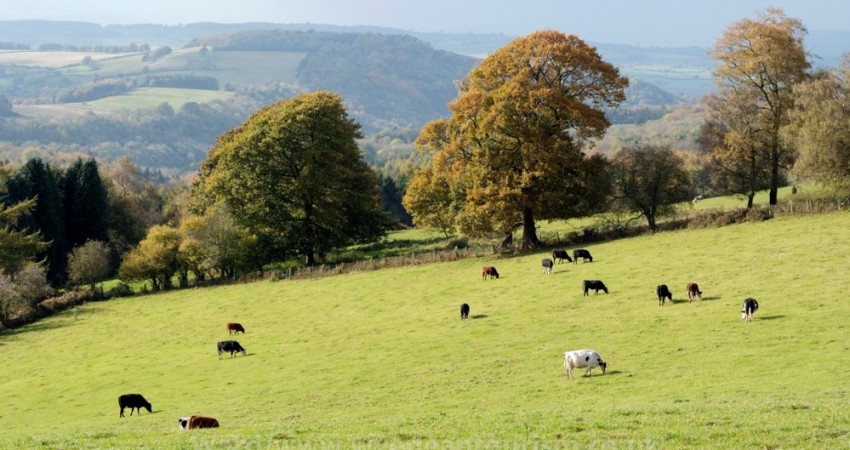 Chepstow Walking Festival 2021- Saturday 23rd to Tuesday 26th October 2021
Explore the beautiful Lower Wye Valley in all its autumn glory during a jam packed 4-day walking programme.
It's back! Following the cancellation of the 2020 festival due to the pandemic, event organisers have been inundated with enquiries from those keen to know all about the 2021 event.
From Saturday 23rd to Tuesday 26th October, participants will be able to join one of the guided walks on offer during Chepstow Walking Festival and explore the beautiful area of the Lower Wye Valley and beyond in all its Autumn glory. 
There are plenty of walks to tempt you, with a mix of much-loved favourites and newly devised walks to showcase the rich history and idyllic landscape of the Lower Wye Valley. The walks vary in length and pace, meaning there really is something for everyone (as well as some walks you can bring your dogs along to!). The festival also provides an opportunity to reunite with friends or, if you are new to walking as a pastime, meet other like-minded people. So grab your walking boots and jacket and discover those hidden (and not so hidden!) gems with the experience of a local Walk Leader.
The event's overriding priority is the safety and health of participants and walk leaders, so event organisers will be keeping a close eye on announcements from the Welsh and UK Governments and responding to any changes in the Coronavirus guidance and restrictions. As things currently stand though, the outlook is promising for a packed, Covid secure selection of autumnal walks.
Tickets are £5 for adults and Under 16's can join for free. For full event programme and to book your walk, please visit the Chepstow Walking Festival website.
You can also email chepstowwaw@hotmail.co.uk or ring 07760195320.
If you want to make part of your journey to this event by public transport…
Use our Journey Planner to find your most convenient route options by bus or train.
Use our Walking Planner or Cycle Planner to discover how to make your journey by foot or bike.
Give our contact centre team a ring for free on 0800 464 00 00 (from 7am to 8pm daily) and one of our friendly advisors will be on help to assist with your journey planning enquiry.
< All events