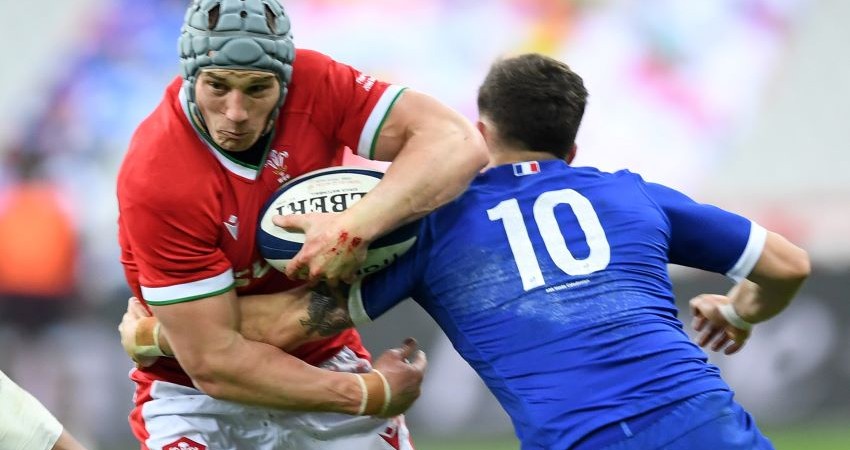 6 Nations: Wales vs France at the Principality Stadium, Friday 11th March 2022
Kick-off: 20:00
Wales were denied a Grand Slam during the 2021 Championship after Brice Dulin scored a last-gasp try to give France a 32-30 victory in Paris.

Wales and France have contested 101 rugby test matches since their first meeting in 1908. Wales have won 51 of those matches, whilst France have won 47 matches. There have also been three drawn matches between the two nations.
If you are required to isolate on the day of the fixture due to testing positive for Covid-19, a refund of the face value amount will be processed within 30 days once proof of a positive test has been provided by email to customercare@wru.wales.
Please visit the Principality Stadium website for full Covid-19 safety guidance.
Travelling to the game?
Please note that it is mandatory to wear face coverings on board all public transport services in Wales. All transport services are expected to be extremely busy, so it may not be possible to socially distance.
By bus
If you're travelling to the game, please be aware that (for safety reasons) there will be a full city centre road closure in place. This means bus services will need to divert and use different stops. Full details can be found on our disruptions page.
Due to large number of people expected to attend this game, and road works on the M4, public transport services are expected to be extremely busy. Please refer to our 6 Nations Travel Safety blog for further guidance.
For any further help with planning your journey, you can ring our Freephone number on 0800 464 00 00 from 7am to 8pm daily.
By train
Large events at the Principality Stadium mean tens of thousands of more customers will be travelling on Transport for Wales Rail services.  All services to and from Cardiff on these days will be extremely busy and, often, standing room only.  Socially distancing will not be possible on services.
Wearing a face covering will remain the law in Wales and customers must take personal responsibility to wear a covering when travelling of services and within enclosed stations, unless exempt.
Please note:
Information Source: 6 Nations Guide
< All events