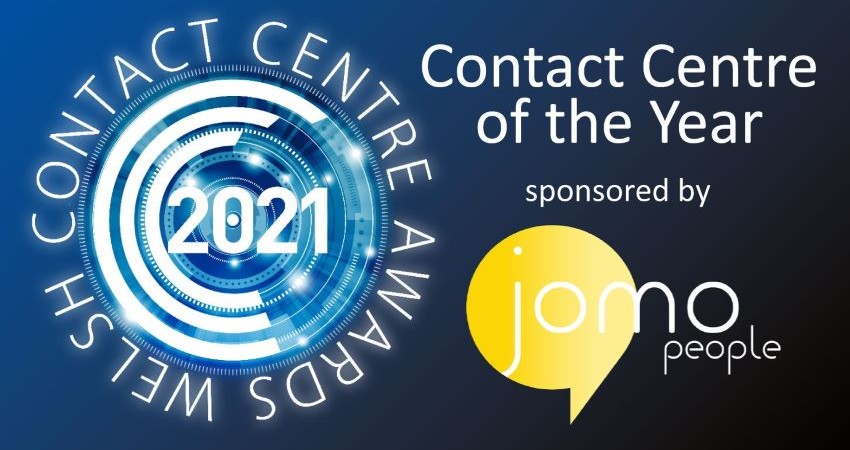 Traveline Cymru/PTI Cymru win 'Small Contact Centre of the Year' at Welsh Contact Centre Forum Awards
22 November 2021
---
The event, hosted by comedian Russell Kane, took place both in person and virtually.
On 19th November 2021, Welsh language contact centre, PTI Cymru was awarded small contact centre of the year at the glittering ceremony at the Coal Exchange Hotel, Cardiff.
Over 400 guests attended the event, both in person and virtually, which was hosted by comedian Russell Kane to celebrate the finalist's dedication and achievements within the sector throughout 2021.
Whilst four members of the PTI team attended the black-tie event itself, the Penrhyndeudraeth based company had arranged its own team party to watch the ceremony remotely.
The bilingual team, which over the last 5 years has handled calls for its existing clients including Traveline Cymru, Mytravelpass, Transport for Wales Rail Limited, NextBike UK and the National Eisteddfod was awarded Small Contact Centre of the Year due to its high levels of customer service and growth in client base throughout 2020/21 and the coronavirus pandemic.
Over the last year alone, the 38-strong contact centre secured eleven new high-profile clients including Traveline UK, Cadw and Sport Wales which has seen the company significantly increase its headcount.
Its continued growth goes hand in hand with operating high levels of customer service through its general enquiries, reception and complaint handling services over the telephone, by email and on social media.
On winning the award, Jo Foxall, Managing Director at PTI Cymru, said:
"We have faced many challenges over the course of 2021 and it's safe to say we have come out on top. Being crowned winner of this category among the best in the Wales means the world to us and validates the hard work of our staff and our commitment in providing unparalleled resources to the people of Wales and our clients during such challenging times."
PTI prides itself on maintaining high levels of customer service through general enquiries, reception services and complaint handling services over the telephone, by email and on social media and has achieved 98.4% customer satisfaction levels in research published in July .
The contact centre's achievements are all the more impressive in light of the COVID-19 outbreak. Following the announcement of lockdown rules by the Welsh Government, within a week, teams across the company were asked to work from home to ensure they could not only continue providing a high level of service and vital updates to their customers but to also take care of their own health and wellbeing.
A new telephony system was put in place to improve customer relations and ensuring people received travel updates during lockdown; and essential service and safety information was disseminated via the Coronavirus Transport Service Update pages to ensure key workers and others who needed to travel, were able to do so confidently and safely. PTI's customer care team also excelled by supporting National Rail Enquiries' and the National Eisteddfod's contact centre facilities after the pandemic forced their offices to close whilst home working arrangements were made for staff.
All news
Share this post