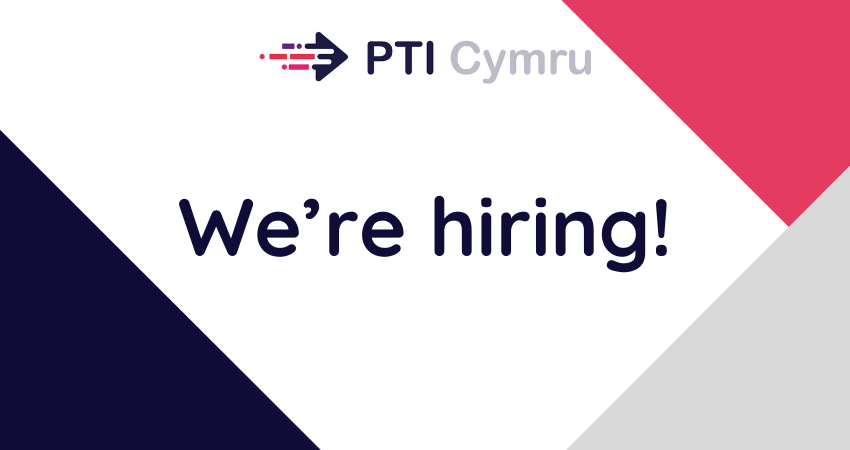 We're hiring! Job opportunity for Marketing Officer at PTI Cymru (Traveline Cymru)
10 November 2021
---
Are you a confident communicator with a passion for engaging with customers and stakeholders?
We're looking for a new Marketing Officer to join the PTI Cymru team to help drive awareness and usage of our services, including Traveline Cymru.
If you have strong experience in marketing and communications, are a confident communicator and can drive forward our customer and stakeholder engagement across a wide variety of platforms…we want to hear from you!
You can apply for the role, and find more information, here.
Overview
Job type: Full-time, Permanent
Location: Work from home, travel around Wales for events where required
Salary: £18,000/year
Schedule: Monday to Friday, with willingness to work overtime and weekends where required
Language: English, ability to speak Welsh is desirable
Job Purpose
Driving customer and stakeholder engagement
Dupporting the marketing team to increase awareness and usage of PTI Cymru services, including Traveline Cymru
Exceeding customers' expectations through continually improving service features and quality
Attracting new customers through an on-going comprehensive promotional campaign
To ensure that the needs of the customer are at the forefront of all stakeholder activity
Essential Skills/Requirements:
Good communication & interpersonal skills
Good presentation skills
Good IT skills
Strong written skills
Excellent digital marketing and social media knowledge
Good reporting skills
Ability to understand and interpret data and information such as market research.
Confident
Self-motivated
Enthusiastic
Creative
Hard-working and flexible
Able to work independently as well as in a team
Able to act in a professional manner at all times
Good organisational and time management skills
Willing to work over time and weekends where required
Willing to travel around Wales when possible
Desirable Skills:
Interest in sustainability and green travel
Knowledge of the travel and sustainability agendas in Wales
Duties and Responsibilities
1. To assist the Marketing Manager with the planning, design and implementation of PTI Cymru advertising campaigns, literature and promotional initiatives
2. Manage and maintain the annual events calendar. This includes:
Regularly researching events in Wales and maintaining diaries/events planners
Contacting organisers to book stands where relevant
Occasional review of organisers to ensure that our details are on their promotional material, advertising, and websites
Organising staffing for events, temporary event staff recruitment and coordination, attending the events, managing stock via logistics supplier, liaising with the customer, and demonstrating the services
Organising relevant launch events, and workshops to promote our services to all relevant stakeholders
3. Develop and promote Train the Trainer and Traveline Cymru + services across Wales
4. To liaise with event co-ordinators, sustainability officers, transport operators, local authorities, NHS trusts, universities / colleges, large employers, and the public to ensure that they are aware of the Traveline Cymru services.
Coordinate information gathering and promotion of specialist services such as myunijourney and myhealthjourney
Engage with events, venues, organisers to ensure Traveline Cymru is chosen Travel partner and public transport is the first option for attendees
5. To assist the Marketing Manager in developing, implementing, and monitoring the press and PR strategy as part of the marketing plan. This includes:
Gaining as much free promotion as possible through PR on stakeholder websites and promotional material
Entering the PTI Cymru services / employees in awards and competitions where relevant to raise the profile of the organisation
Attending and organising events and workshops to attract media attention
6. To assist the communications officer with managing the content and design of the PTI Cymru websites including the monitoring of the web based feedback and collation of results
7. To design, undertake and collate the results of market research as required
Adhere to and implements all company policies and procedures.
8. To deputise for the Marketing Manager in their absence
9. To assist where necessary the Senior Management Team in their duties
All news
Share this post