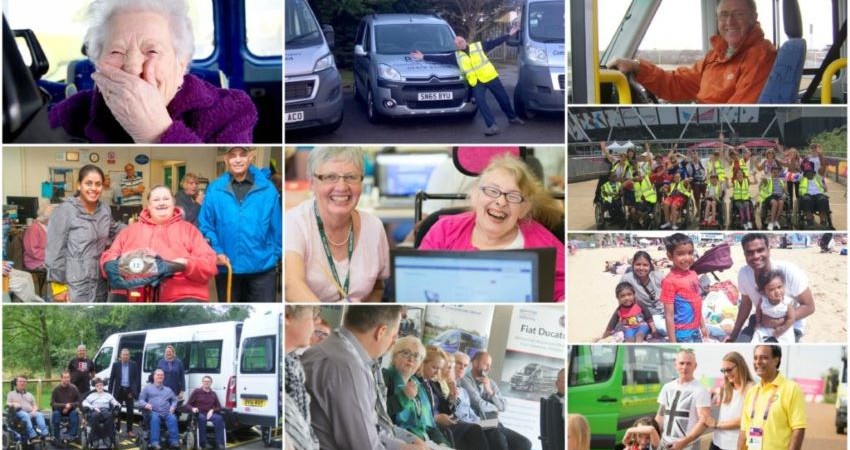 Community Transport Association support Parliamentary Committee recommendations for long-term funding of vital transport services
08 March 2021
---
The inquiry considered the task of rebuilding the economy and transport network in Wales while ensuring that the most disadvantaged do not fall further behind in society.
Community transport was referenced in the report, which recommended that instead of providing funding for only one year at a time to support local transport, as is currently the case, the government should consider ways to provide local authorities with longer term grants, allowing local lifeline services to rebuild on a more stable footing.
The Community Transport Association (CTA) represents around 80 community-led, non-for-profit organisations across Wales. These local community transport organisations support those who may be unable to access mainstream public transport, enabling them to attend essential health appointments, take part in their communities and make trips to shops and services.
The sector has been hit hard by the pandemic, but has continued to offer crucial services such as food and prescription deliveries, and transport to healthcare and vaccinations. COVID-19 has threatened the viability of transport provision in many areas, leading to a serious concern that unless action is taken to support local transport services, the most vulnerable in society, and those living in rural areas, may be left cut off as the country rebuilds from the pandemic.
Rachel Burr, CTA's Director for Wales said:
"Community Transport is as the heart of the recovery from the COVID-19 pandemic; it is a lifeline for so many people, and if it is not funded adequately, the impact will be devastating on those who cannot access other forms of transport due to geography, poverty or inaccessibility.
"CTA welcomes the recommendation from the Economy, Infrastructure and Skills Committee that the Welsh Government should look to provide longer-term funding for local authorities, enabling them to support key local transport options such as community transport on a more stable basis. It is essential that we enable the community transport sector to continue to offer vital support to those who need it most."
The Community Transport Association is a national charity and membership organisation that represents and supports providers of community transport: thousands of local charities and community groups across the UK that all provide transport services that fulfil a social purpose and community benefit. You can find more information about our work and the work of our members at www.ctauk.org. 
Information Source: Community Transport Association
All news
Share this post