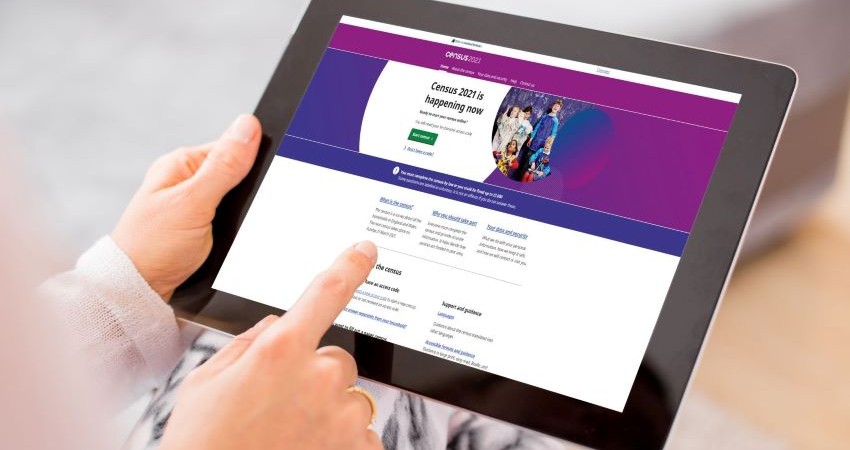 Help make decisions about your local services on Census Day 2021
26 February 2021
---
When you fill in yours on 21st March, you help make decisions about local services including local transport provisions.
Taking place every 10 years, the census builds a picture of all the people and households in England and Wales. Census 2021 takes place on Sunday 21st March and will be the first ever digital census. This means you are encouraged to respond online if you can, with support available online, over the phone, by email, social media and text message if you need any help.
By law, everyone in England and Wales must complete a census or be included on a census for the place where they're living or staying. You are not responsible for filling in the census if you're staying in the UK for less than three months.
The census allows decision makers, local authorities, charities and more to maintain a comprehensive understanding of their communities. By taking part in the census, you help to make sure you and your community get the services you need for the next 10 years and beyond. These services include:
Transport provisions
Hospitals
Healthcare services
Schools
Universities
Job Centres
Homes
Emergency services
Covid-19 has meant many of us have spent more time than ever in our local communities as we've worked from home, exercised and shopped locally and helped support those most vulnerable in our communities. The census will be an essential resource for understanding the long-term impacts Covid-19 has had on people's health, social and economic circumstances.
You will be sent a letter with a 16-character access code, which you will need to complete your census online. If you don't have an access code or want to request a paper census, please visit the Census 2021 website.
Information Source: Census 2021
All news
Share this post