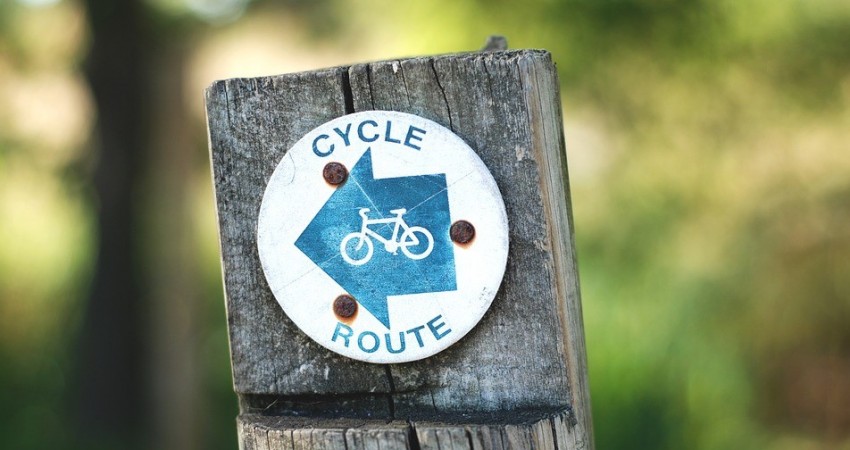 Find out about the active travel consultations underway in your neighbourhood and have your say
29 January 2021
---
Local Authorities are using the Commonplace consultation platform as they shape plans to improve towns and villages with the aim of making them better places to live, work and visit.
By upgrading and creating new walking and cycling routes, Welsh Government want to make active travel the normal way to get around for local journeys. This cuts down unnecessary traffic and helps families get about safely, improves air quality and increases the attractiveness of places where we spend time for our daily journeys.
The aim is for everyone to be able to have their say – if you are already someone who regularly gets about on foot or by bike, great! You'll know where things are good but also where improvements are needed. But they especially want to hear from people who are yet to discover the joys of active travel.
What on-the-ground changes might help you swap to walking or cycling, if you can, where using the car isn't really necessary? Maybe you know where a new cycle route is needed, or perhaps it's a lack of safe crossing points, no dropped kerbs, or cars parked on the pavement which are the problems.
About this project
This project is a nation-wide initiative in Wales. Every three years Welsh local authorities involve local people when they update their active travel network plans. Wales is unique in having legislation which requires councils to do this - The Active Travel (Wales) Act - sets out a clear ambition to put walking and cycling centre-stage for local journeys. Crucial to getting this right is for local people to be involved in the conversation about where facilities are needed, so that more people feel they can choose walking and cycling instead of the car for short local journeys.
Have your say and also spread the word
On the Welsh Government Active Travel website, select which Council area you would like to comment on. Each consultation is being managed by the local authority themselves, so if you would like to comment across a different council boundary you'll need to navigate back to this page and select the different map. Leave your email address if the council where you'd like to comment hasn't launched their consultation yet and you'll be contacted when it goes live.
Please spread the word to encourage as many people as possible to get involved across Wales. It's easy to spread the word by social media – each of the websites has links you can share.
Information Source: Welsh Government Active Travel
All news
Share this post