Three Stagecoach drivers from Porth depot decided that they wanted to spread some Christmas cheer this year to local children who are unwell with cancer and leukaemia.
Steven Napper, Andrea Kavanagh and Callum Hennesey from the Porth depot took it upon themselves to spread the word and ask staff at Porth for donations of gifts, selection boxes and any toys that they could give to 'LATCH' Children's Hospital in Cardiff.
The response was huge and dozens of presents were donated and were stored in the depot since November. In addition, the Union which represents Porth depot donated £100 to buy babys' toys and driver Luke Rees took part in a pool competition where he raised £100 which bought gifts for the teenagers in Hospital.
Andrea, Callum and colleague Byron Williams contacted LATCH and arranged to present the children with the gifts at the Hospital on 10th December. They had to travel with a van as they couldn't fit all the presents in a car! The drivers had an emotional day meeting the children on the ward and were delighted to see their happy faces.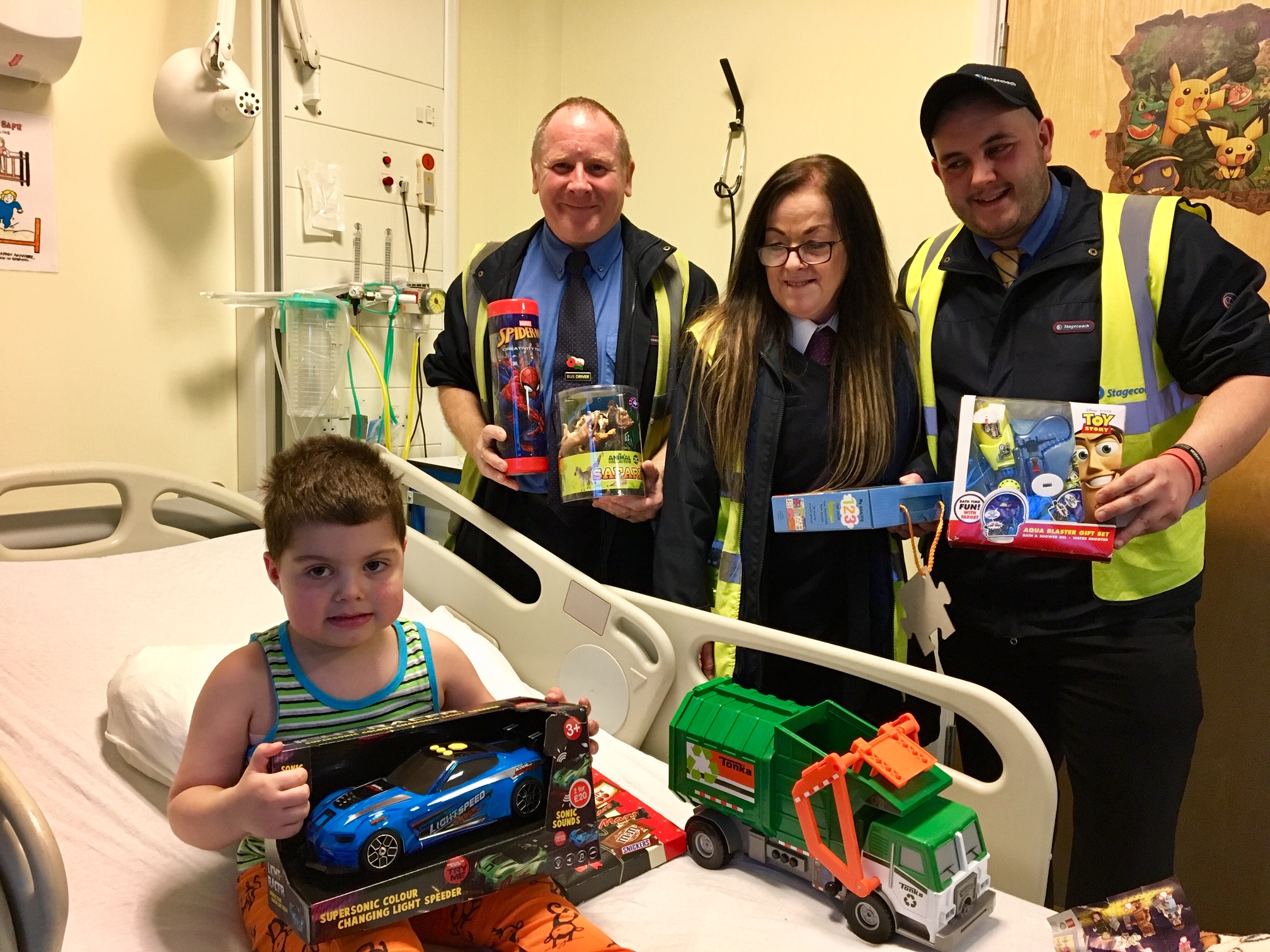 Callum said: "Giving is not just making a donation, it's about making a difference and that is what LATCH do every day, not just on the wards but at the children's homes too. We just hope our gifts make a difference to some of the children's Christmas this year as children is what Christmas is all about."
Steve Price from LATCH commented: "It was such a wonderful surprise to see such a huge volume of toys for children and gifts for teenagers donated by staff and friends of Stagecoach. We were so overwhelmed to see the van pulling up outside, filled to the brim with such special, thoughtful and high quality items.
It was a joy to take the Stagecoach staff on the Rainbow Ward to give some toys out early, and the reactions from the children brought tears to their eyes. So many children receiving treatment for cancer or leukaemia will have lifelong happy memories thanks to this truly beautiful support and we can't thank Stagecoach enough for thinking of them this Christmas."
Myrrick Jones, Operations Manager for Porth depot said: "We're so proud of all the staff who have given so generously towards such a great cause. They continue to surprise us with their selfless fundraising activities and it's so great to see them supporting the local families in Wales. We hope that all the children and families have a magical Christmas"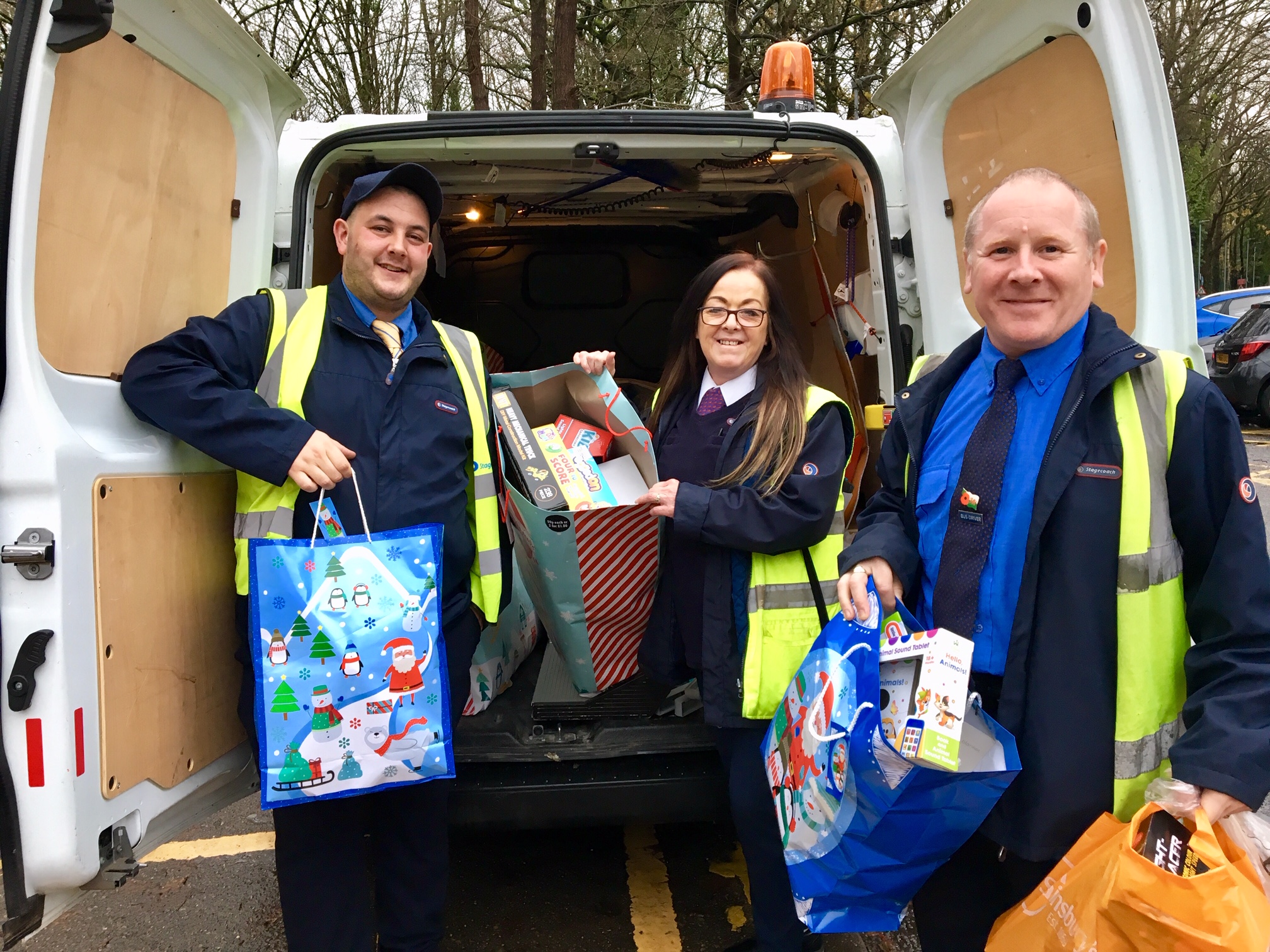 LATCH supports the children and their families who are being treated by the Oncology Unit at the Children's Hospital of Wales, whose catchment area stretches from Chepstow in the South to Aberystwyth in the North. Around 70 new cases are diagnosed every year.
LATCH is most well known for its on-Site Family Accommodation at the University Hospital of Wales, Cardiff. This unit consists of eight hotel-standard bedrooms (six of which are en-suite) with televisions as well as kitchen facilities, a laundry room, a dining room and lounge so families can make themselves at home. The accommodation is offered to families free of charge and helps keep families together during their child's stay in hospital.