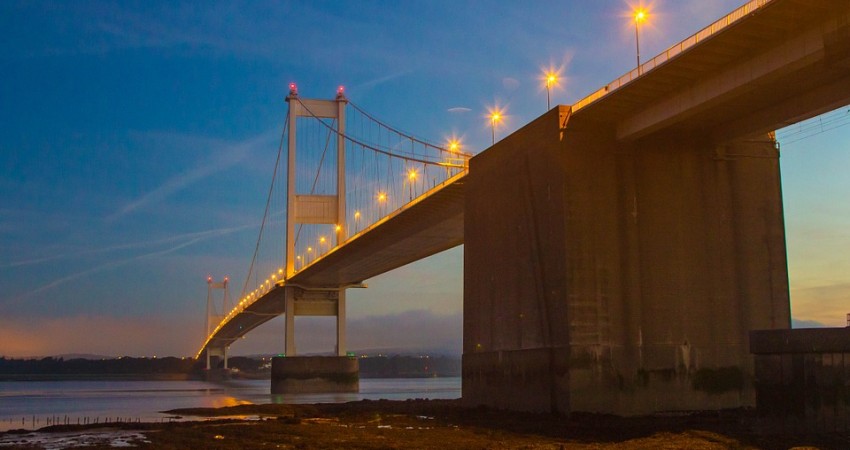 Severn Bridge Toll Scrap- What do I need to know?
14 December 2018
---
As announced earlier this year, the Severn Bridge tolls will be scrapped from December 17th. This means that there will be closures on the bridge over the festive period and into the New Year as work starts to demolish the toll booths.
What will happen?
Throughout December, there will be a number of closures and roadworks in place. This is likely to cause travel disruptions so please leave plenty of time for your journey and expect delays.
Friday 14th December
3 central toll lanes will be closed on the Prince of Wales Bridge from 9am, whilst the M48 bridge will operate as normal. From 8pm, the Prince of Wales Bridge will be fully closed westbound and drivers diverted to the M48 Bridge. 
Saturday 15th and Sunday 16th December
The three central toll lanes will be closed from 6am to 8pm on Saturday and 6am to 7pm on Sunday. The bridge will be completely closed for drivers travelling westbound overnight with diversions via the M48 Bridge
Monday 17th December
Tolls will be removed from this date.
The Prince of Wales Bridge will reopen with a system of 3 central free flowing lanes. As these lanes will be narrow, there will also be a 50pmh speed limit for driver safety.
Works will then start on the M48 Bridge with a full westbound closure to allow for the tolls to be removed. This is expected to reopen on the morning of December 19th with a new, two free flowing lane system in place. These lanes will also be narrow with a 50mph speed limit in place.
The remaining works will take place in early 2019 to place a normal 3 lane motorway system on both bridges, with a usual 70mph
Information source: Wales Online
All news
Share this post