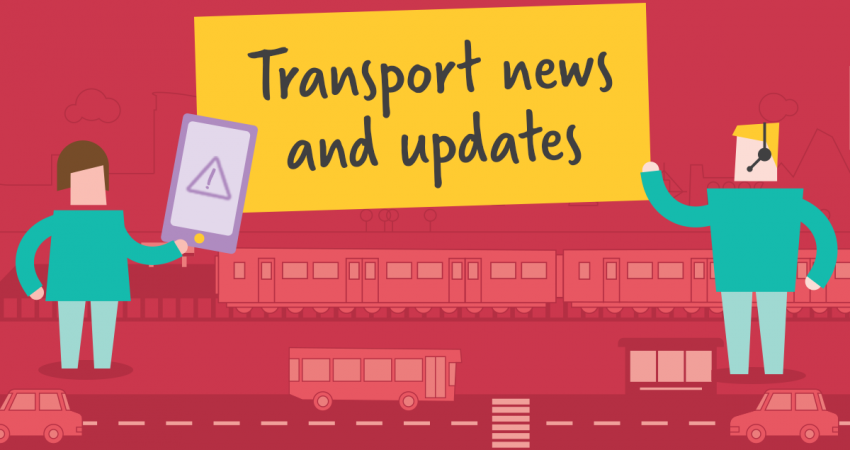 Study shows buses offer better value for travel than commuting by car
19 February 2018
---
Bus passengers in South Wales can save on average around £1666 per year by leaving their car at home
Research coincides with national campaign highlighting value and flexibility of Stagecoach weekly tickets.
Unlimited 7-day bus travel available in South Wales from £3.57 per day
A new study has shown that consumers can get better value for money by taking the bus instead of commuting by car.
The research – carried out by Stagecoach - showed that people who use the bus to commute between Merthyr and Cardiff are on average £1666 better off per year than those travelling to work by car.
The research was revealed as Stagecoach launches a nationwide campaign to highlight the value and flexibility offered through the company's multi-journey weekly tickets which offer unlimited travel for an average of just over £3.57 per day across South Wales.
The study showed that in South Wales, bus travel costs are around 59% cheaper than the same commute by car, saving passengers an average of around £144 a month, according to the study.
The latest research by Stagecoach, Britain's biggest bus and coach operator, covered around 35 key commuter routes in England, Scotland and Wales. It compared the weekly price of hopping on the bus with the cost of fuel and car parking for the same journeys.
The study found there was an average annual savings of £1,200 across all of the routes surveyed - enough to cover the entire annual energy costs for a three or four bedroom house*.
Nigel Winter, Managing Director of Stagecoach South Wales said:
"This research shows it can still be significantly cheaper to commute to work by bus rather than car for many people. The savings could go towards a family holiday, home improvements or more into the monthly shopping budget.
"We work hard to deliver high quality services for the many people who rely on the bus, and our current campaign demonstrates the great value, unlimited travel we offer through our weekly tickets."
Stagecoach's findings come as the latest Office of National Statistics research showed a 3% rise in the number of households that own a car or van between 2016 and 2017.**
However, research by campaign group Greener Journeys last year warned of the damaging impact of congestion within towns and cities across the UK. The research – by Professor David Begg – revealed that average traffic speeds in Britain's busiest cities are set to fall to just 12mph by 2030 as traffic delays are expected to double over the next decade.***
Nigel Winter added:
"Unfortunately, along with other road users, our customers are being affected by the serious issue of traffic congestion which reduces the reliability of bus services, pushes up fares, reduces air quality and undermines the attractiveness of bus travel.
"We are investing in continued improvements for our customers but we need those responsible for road infrastructure to match that commitment by freeing up road space to let buses flourish."
Stagecoach has made a series of investments to help transform bus travel for customers, including the Stagecoach Bus app which offers journey planning, real-time bus tracking, next stop information and mobile ticketing. As well as traditional cash payments, we offer smart ticketing and we are introducing contactless payments across South Wales from February 14th.
Stagecoach South Wales has invested more than £30 million in more than 280 new buses in Wales in the past ten years. These are cleaner, greener vehicles, many of which also offer free Wi-Fi and charging points.
Further information on Stagecoach UK Bus visit www.stagecoachbus.com
ENDS
All news
Share this post