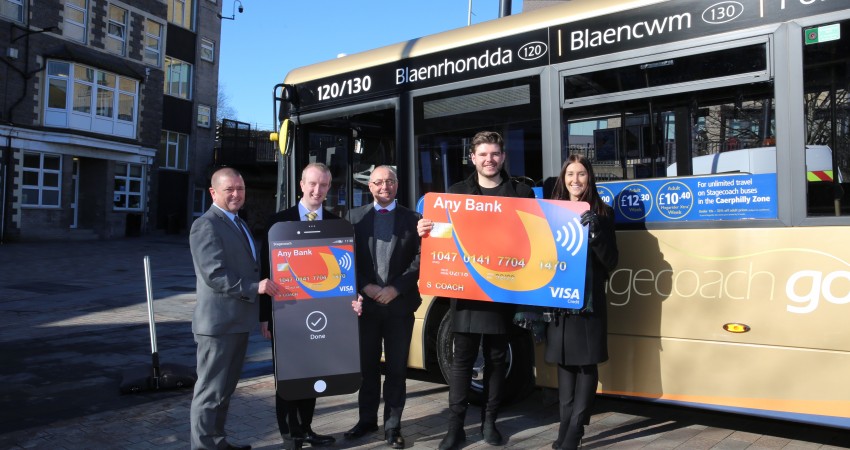 Go contactless with Stagecoach in South Wales
19 February 2018
---
07th February 2018
No cash? No problems!
Stagecoach bus passengers in South Wales can now pay for their travel using contactless technology on board. The new system allows customers to pay with contactless credit or debit cards, as well as Apple Pay and Android Pay.
Contactless is now live on all Stagecoach buses across South Wales – benefiting local passengers who make around 24 million journeys through the year.
New ticket machines have been installed on the fleet of 352 buses which are enabled to take contactless payment benefiting thousands of bus passengers every day across South Wales, helping to speed up the customer transaction and keep buses running on time.
Welsh pop singer Lloyd Macey launched the contactless event today in Mill Street, Pontypridd. A brand new Service 120/130 gold bus was on view and locals were able to get on board the bus and try the new ticket machine, free WiFi, USB charging points and luxury leather seats.
Lloyd Macey said:
"I've used Stagecoach for years and I've seen the improvements they've made to bus services in my Valley. This new enhancement shows their commitment to keep improving and to continue to introduce new technology into all their services."
Nigel Winter, Managing Director of Stagecoach in South Wales, said:
"The introduction of contactless technology is further investment in bus travel in South East Wales adding to the £4m already invested in new buses this year.
Stagecoach in South Wales has invested almost £30m over the last ten years in brand new cleaner, greener vehicles and facilities serving local communities with further investment in a new website and smartphone app which allow customers to receive real –time journey information and mobile ticketing. This investment in contactless on bus payment further supports our dedication to providing customers with seamless travel – from planning to payment to journey."
Contactless is a simple and secure way to pay for bus travel without needing cash. It can be used to purchase any tickets available on bus up to the value of £30. To use contactless, simply request the ticket you wish to purchase from the driver, present your contactless card or smartphone with Apple or Android Pay enabled, and you'll receive a receipt along with a ticket for your journey.
Please see Stagecoach Bus here for more information.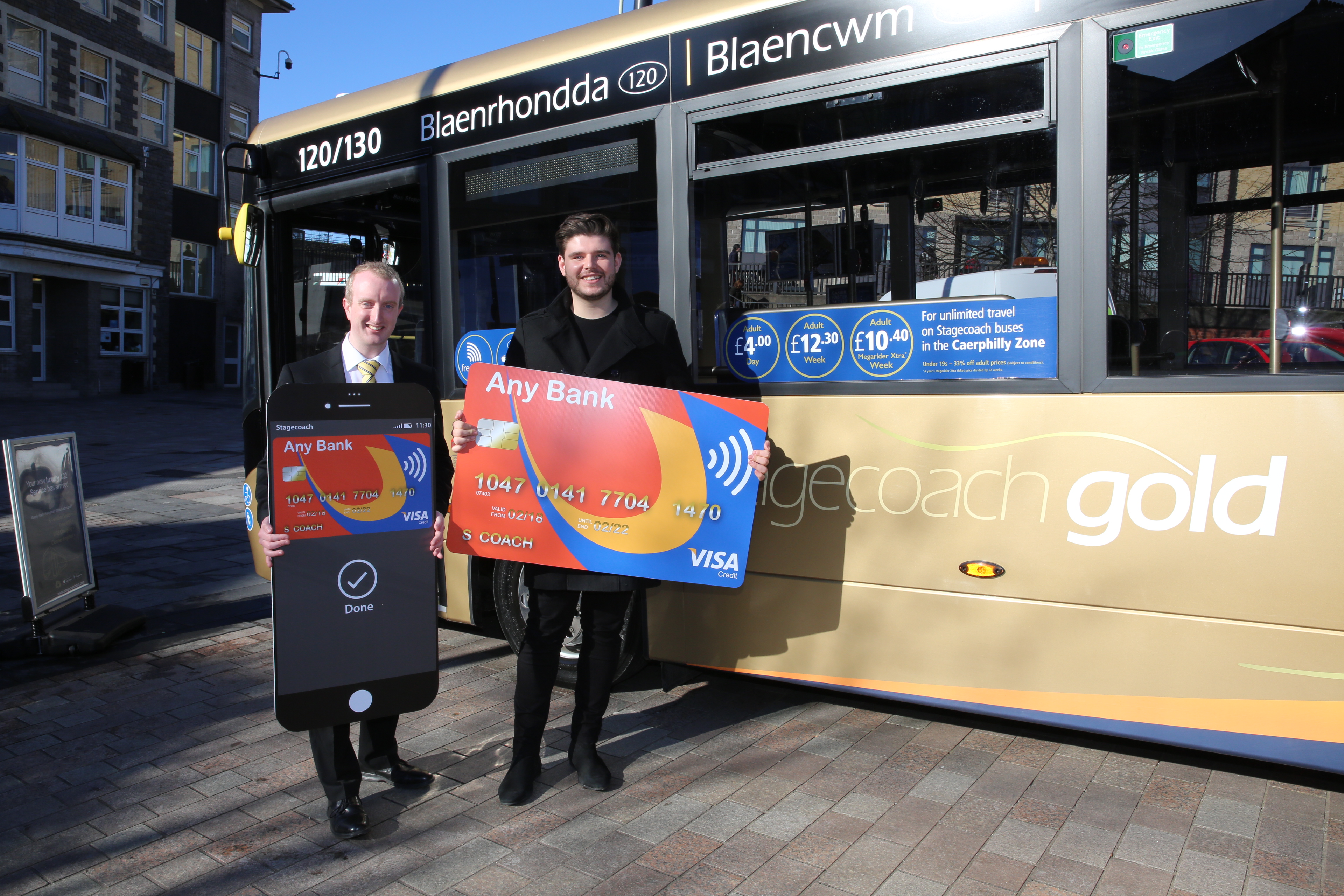 All news
Share this post