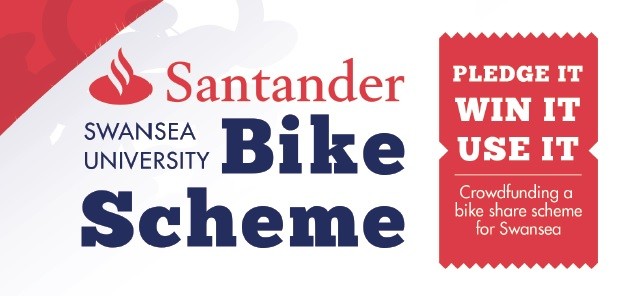 Help Swansea University WIN the Santander Next Bike Scheme
23 November 2017
---
Swansea University are through to the final stage of a competition to win a bike share scheme for the university and the wider Swansea community, and are the only university in Wales to make it through to this stage.
With lots of hard work and determination, Swansea University have been successful in getting through to the final five in the competition. Two Universities out of the five finalists win the competition based on the money they have raised to operate the scheme.
The Santander Cycles University Challenge will reward the two winning universities with £100,000 worth of funding to establish a bike share scheme for the city.
If Swansea University were to reach the top two, competing against the Universities of Brunel, Birmingham, Portsmouth and Surrey, the scheme would launch in Spring 2018 with initially 50 bikes located at 5 docking stations along Swansea's main cycle path. If successful, they would look to extend the scheme to take in other parts of the city.
Currently Swansea University are in second place with the highest number of supporters. But now they need your help to maintain this momentum if they are to succeed.
The crowd funding stage runs between the 6th November and ends at midnight on the 8th December.
Please click here to view the electronic version of the corporate brochure which states the benefits and costs to become a partner in the Swansea scheme.
To find out more, take a look at the crowd funding page here: www.crowdfunder.co.uk/bikes4swansea.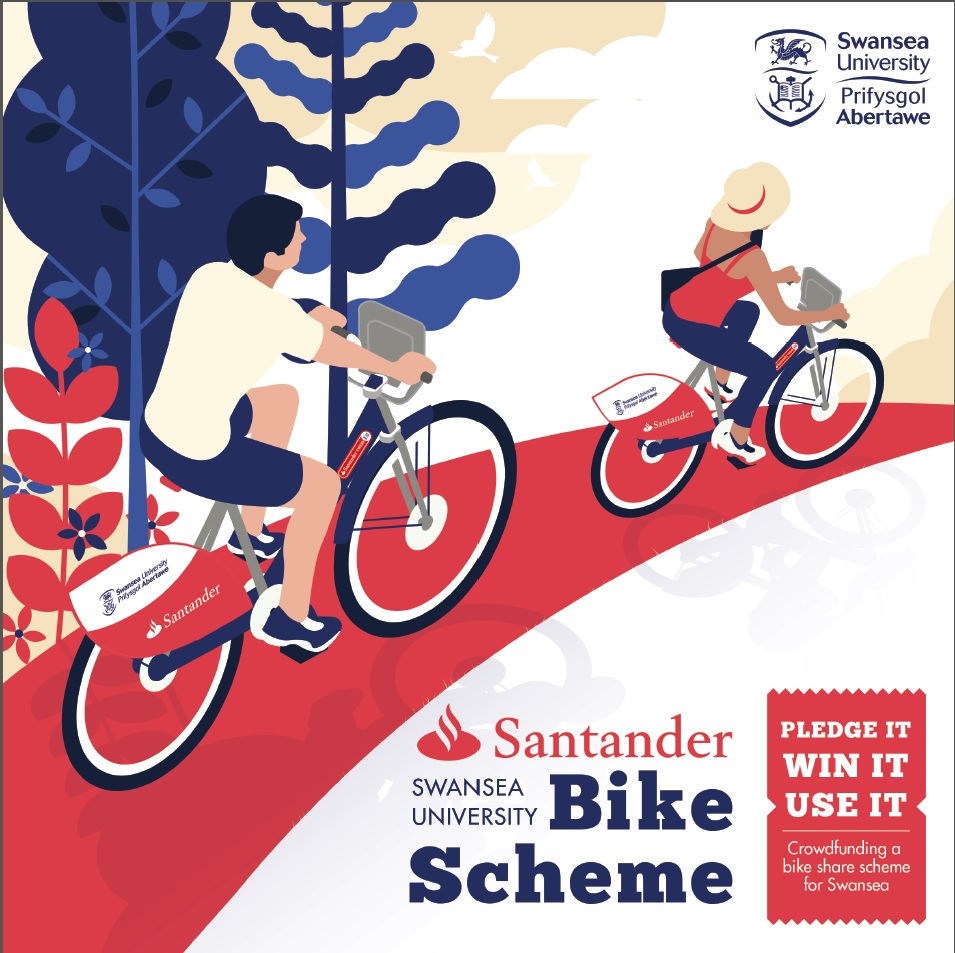 All news
Share this post