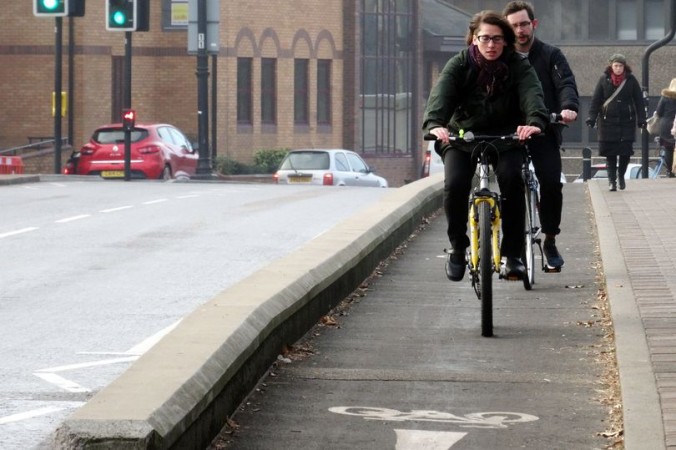 The plan to double the amount of cyclists using Cardiff's roads
17 January 2017
---
Plans to double the amount of cyclists on the roads of Cardiff by 2026 have been unveiled.
Cardiff city council has drawn up a plan so they can meet their objective for "Cardiff to be a city where cycling is a normal and practical choice for short trips for people of all ages and abilities".
As part of that they want to double the number of cycle trips in the city by 2026.
By 2026, it is expected that the population of Cardiff will increase by 79,918 and that the number of jobs in the city will have gone up by 40,000.
To meet that rise, the authority has already drawn up a plan for housing - the Local Development Plan - and recently released maps of improved walking and cycling routes.
This latest document lays out the challenges that need to be overcome to get more people on their bikes.
They say that getting people cycling helps make them healthier as well as improving the quality of life for residents.
Read here to find out more about the plan and to see the cycling and pedestrian routes that the council have put forward.
Article source: Wales Online
All news
Share this post