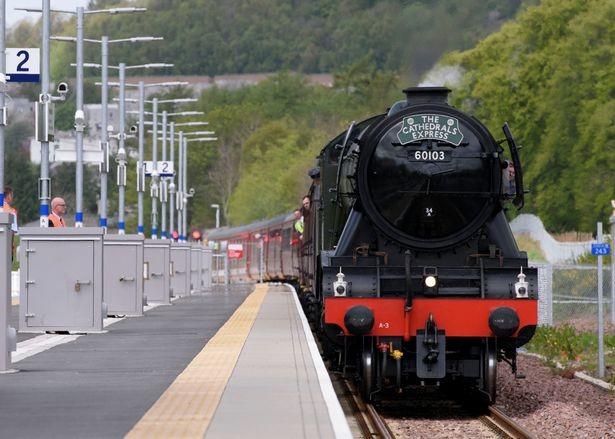 The Flying Scotsman is coming back to Wales in 2017
10 January 2017
---
The famous locomotive is operating tours around the UK and you'll be able to see it this spring.
It's possibly the world's most famous steam locomotive and it's back in Wales this year.
Trainspotters and travel addicts alike will be able to spot or dine on the Flying Scotsman this spring when it chugs to Cardiff, Newport and around the Severn Estuary past Chepstow.


What is the Flying Scotsman?
Built in 1923, the powerful locomotive was dubbed 'Flying Scotsman' thanks to its role in the daily rail service between London and Edinburgh.


When can I see it?
Trips on the Flying Scotsman this May include Cardiff-Shrewsbury (May 19), Severn Estuary Circular from Newport (May 19) and during the Severn Estuary Circular from Bristol (May 23).
On the Cardiff-Shrewsbury trip the Flying Scotsman will only be used on the return journey, which departs the English Medieval market town at midday. This trip is priced from £89 per adult.
The Severn Estuary Circular, from both Newport and Bristol, will take you along the scenic Severn Estuary line past Chepstow and Lydney to Gloucester, enjoying views of the Severn road suspension bridge, Chepstow Castle, and 20 miles of the River Severn.
The circular trips are priced from £79 per adult.


How do I book a trip?
The excursions are organised by The Cathedrals Express. You can find out more information or book on their website.

Article source: Wales Online
All news
Share this post