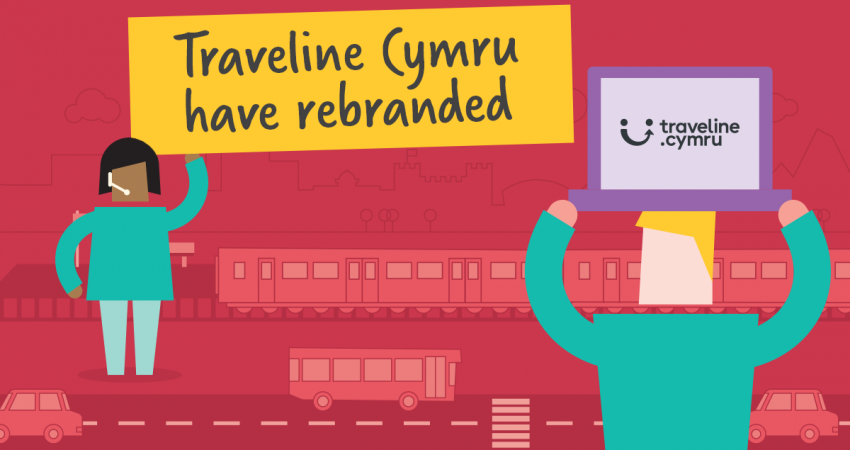 Traveline Cymru introduces freephone 0800 telephone number
29 September 2016
---
Traveline Cymru, the Welsh Government's public transport information service, has introduced a freephone number for customers to access its services.
The new number -  0800 464 0000 -  is free to use from mobile phones, as well as landline numbers, and has been made available in response to a recognition that information about such vital public services should be accessible to everyone in Wales.
Handled by its bilingual call centre in Gwynedd, Traveline Cymru provides journey planning, routing and timetable information for all bus and rail services in Wales via its telephone service.
The call centre, which celebrated its 10th anniversary in 2015, has handled over 3 million calls over the last decade, almost one for every person living in Wales.
Despite the emergence of Traveline Cymru's digital and mobile technologies, the call centre  handles around 100,000 calls a year, satisfying a demand from people without internet access, people on the move, disabled travellers, and those who struggle with modern technologies.
Jo Foxall, Operations Director at Traveline Cymru, said: "We have made the switch to a freephone number as we want all of our customers to be able to access transport information at no cost, via all our tools and while at home, work or on the move.
"This change can only be a positive thing for making our services more accessible, helping more people to choose to travel by public transport."
The switch to a freephone number comes as Traveline Cymru unveils a refreshed brand, following extensive customer research. The current green and orange logo has been replaced by a bold red logo and a new strapline has been created - 'the public transport information people' - to reflect the friendly, accessible and informative service Traveline Cymru provides to its customers.
Mrs Foxall, continued: "In terms of the brand refresh, our research found that our customers would prefer colours that reflected our heritage in Wales and a much more uncluttered look and feel to website, apps and other literature for ease of use. The refreshed brand and accompanying marketing collateral ensures we continue to provide reliable, up to date travel information in an easy to use, accessible manner in the way that the customer wishes to receive it. '
Traveline Cymru will deliver in excess of five million pieces of public transport information this year - the highest ever – helping more people make informed decisions about how they travel.
Traveline Cymru is a not-for-profit company based on a partnership between the Welsh Government, public transport operators in Wales and Welsh local authorities. It provides route, fare and timetable information for all bus, coach and rail services in the country via a bilingual website, its call centre and a suite of services for mobile phone users.
Ends
Media enquiries to Lyndsey Jenkins of Shelley Phillips at jamjar PR on 01446771265 or shelley@jamjar-pr.co.uk
All news
Share this post