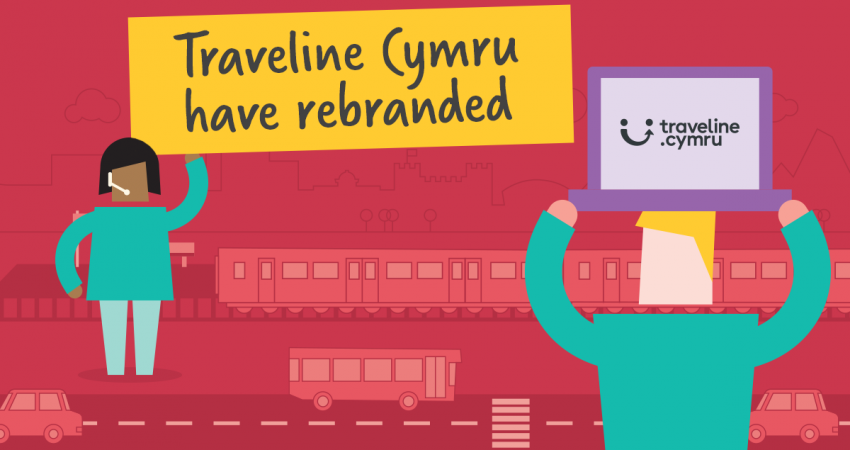 The Rebrand of Traveline Cymru: The Public Transport Information People
26 September 2016
---
Welcome to the new face of Traveline Cymru! After taking into consideration feedback from our customers and partners, we have been working behind the scenes on rebranding the Traveline Cymru suite of services, and we are very pleased to now unveil our brand new look!
Our website and mobile app have been updated to show the new branding, which include the brand new colours and icons.
Head over to our website www.traveline.cymru to see the new branding in place, or download our free mobile app! Available on iPhone and Android, you can download the app directly from the App Store and Google Play.
We are also pleased to announce our brand new, Freephone telephone number 0800 464 0000. It is completely free to call and our bilingual contact centre team will be on hand to help with any journey planning queries you may have.
We are the public transport information people, and our aim is to help you plan your journeys by bus or train with ease, helping you find all the information you'll need in once place.
We'd love to hear you thoughts on the new brand. Please feel free to send us any feedback to marketing@traveline.cymru and we would be happy to hear from you!
All news
Share this post