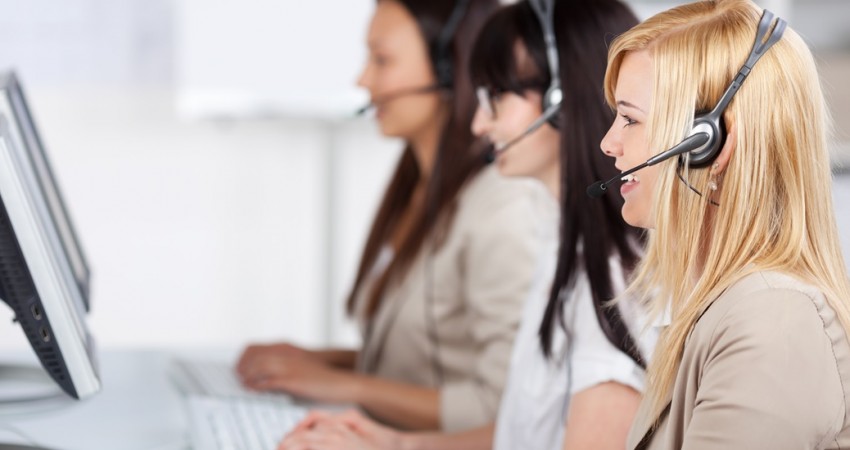 Traveline Cymru introduces cheaper 0300 telephone number
01 April 2016
---
Traveline Cymru has made the switch from a 0871 telephone number to a 0300 number to make it cheaper for customers in Wales to access its services.
As of today, the Welsh Government's public transport information service has migrated to 0300 200 22 33, which will cost the same to call as geographic numbers starting 01 or 02.
Calls to 0300 numbers are often included as part of inclusive minutes, discount schemes or bundled packages in the same way as geographic calls, so will be free in many cases.
Handled by its bilingual call centre in North Wales, Traveline Cymru provides journey planning, routing and timetable information for all bus, coach and rail services in Wales via its telephone service.
The call centre, which celebrated its 10th anniversary in 2015, has handled over 2.8 million calls over the last decade, almost one for every person living in Wales.
Despite the emergence of Traveline Cymru's digital and mobile technologies, the call centre still handles 90,000 calls a year.
Graham Walter, managing director of Traveline Cymru, said: "We have made the switch to a 0300 number as we want customers to be able to access our services at the lowest cost possible.
"0300 numbers were designed by Ofcom to be a companion number to 01 and 02 local area numbers, charged in the same manner. In other words, a call to a 03 number costs exactly the same as a 01 or 02 number. Even from a mobile, the cost is the same and calls can even be free if the caller has an inclusive minutes package.
"The move means that the 90,000 calls we receive into our call centre on an annual basis will be charged at a cheaper rate to our customers, which can only be a positive thing for making our services more accessible."
Edwina Hart, minister for economy, science and transport said: "Traveline Cymru provide an essential link for the people of Wales in the provision of passenger information and the switch to an 0300 telephone number will make its services even more accessible. Despite the introduction of its digital services, a large proportion of Traveline Cymru's customers still prefer to use the telephone for their travel queries, particularly those in protected groups and rural communities across Wales. These customers will now be able to access services at the lowest cost possible, which is hugely positive, and we hope the move will attract even more people to access its valuable service."
Traveline Cymru is a not-for-profit company based on a partnership between the Welsh Government, public transport operators in Wales and Welsh local authorities. It provides route, fare and timetable information for all bus, coach and rail services in the country via a bilingual website, its call centre and a suite of services for mobile phone users.
Ends
All news
Share this post