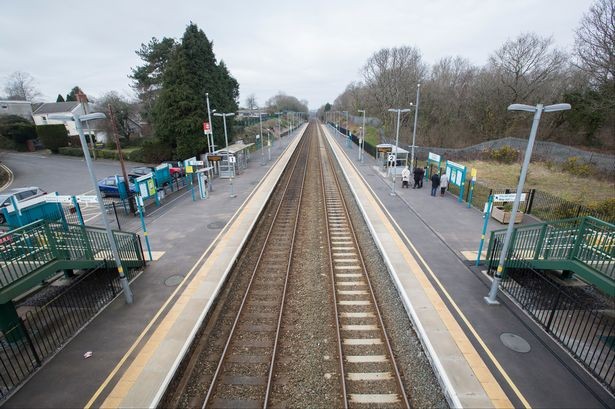 The Welsh train station where passenger numbers have risen by 2,100%
15 March 2016
---
Information and image source: Wales Online.
New analysis has revealed how the rediscovered popularity of train travel coupled with investment has transformed the Welsh rail network.
New analysis reveals how passenger numbers have surged since 1998 at many Welsh stations.
There was a 2,100% increase at Gowerton train station near Swansea.
And Cardiff Bay station saw growth of more than 1,100% in footfall from 1998 to 2015, according to analysis of official statistics by transport consultant John Davies.
His analysis was inspired by the Campaign for Better Transport's recent online map of station usage over the same period.
The growth in passengers across Wales contrasts with the UK Government's assumption that demand would not increase significantly when it awarded Arriva the Wales and Borders franchise.
Gowerton is the home town of local AM and Welsh transport minister Edwina Hart.
In 1998, most trains sped past its Spartan platform because of limited capacity on the single track between Llanelli and Swansea.
The Welsh Government funded a second track and modernised Gowerton station in 2013.
With at least one train per hour in each direction in daytime, the station quickly became an attractive railhead for the area. Mr Davies said the growth from 5,900 passengers in 1998 to 130,650 in 2015 was surprising.
Cardiff Central, Wales' busiest station, saw passenger numbers more than double in the same period, while passenger journeys to and from Cardiff Bay station increased from 93,700 to more than 1.14 million.
"The amazing figure for Cardiff Bay reflects that traffic at this location is two-way, given the number of well-heeled local residents there," said Mr Davies, who was British Rail's manager for Wales in the 1980s and early 1990s.
However, Mr Davies branded the 21% increase in rail passengers at Fishguard a disappointment after the Welsh Government's funding of additional train services there.
He also called for improvements along the North and South Wales main lines, where passenger growth has been relatively small.
The Welsh Government said the overall figures showed that its policies were working. It would continue to press the UK Government for modernisation of Welsh rail infrastructure.
"Our significant investment in this area over a number of years has resulted in growing demand for rail services," said a spokeswoman.
"We intend to further build on this success when we take over full responsibility for the Wales and Borders rail franchise in 2018.
"This will give us greater ability to specify services to meet passenger needs across the full franchise area."
An Arriva Trains Wales spokeswoman said: "The healthy growth in passenger figures reflects the continuing popularity of rail travel across our network.
"Our own records indicate that overall passenger journeys growth since the start of the franchise in 2003 has been in excess of 60%, however our franchise was designed for zero passenger growth and a limited fixed fleet for the entirety of its 15-year duration.
"In partnership with the Welsh Government and the Department for Transport, we have responded to these increases in customer demand."
ATW now runs many more services each day than were available in 1998.
All news
Share this post