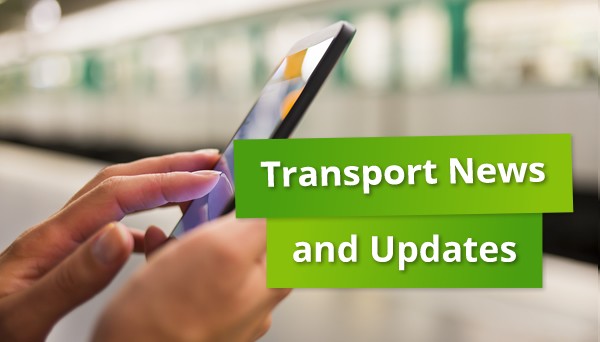 First Cymru Dedicates Cymru Clipper Bus to Beloved Driver
08 March 2016
---
Bus operator First Cymru has dedicated a Cymru Clipper bus to former driver Adrian Spencer who passed away suddenly on February 2nd 2016 aged 47
Adrian was a driver at Ammanford for First Cymru, his passing has been commemorated by a bus being named after him backed up by  a range of fundraising events in his honour. The Bus regularly runs  on Service X13 which travels right passed Adrian's house and is regularly used by Adrian's son.
Justin Davies, Managing Director First Cymru said: "It is a real testament to Adrian's character that so many of the staff, not just in Tycroes but right across the company wanted to do something to commemorate Adrian's life"
He continued: "Adrian was a great guy and a real character and will be really missed, his legacy will live on and I think it is great that his family will have something to remember him by."
At the same time workers at First Cymru's Tycroes depot arranged for a charity waxing session to raise money for the British Heart Foundation. So far the team have raised over £400 for the charity and this amount is expected to rise"
Justin continued: "It is a real testament to Adrian's characted that he inspired such a response from his colleagues who have done a wonderful job to raise money for such a vital cause while remember their colleague and friend."
The bus will be on Service X13 (Swansea – Ammanford) and Service X11 (Swansea – Llanelli).


ENDS
All news
Share this post