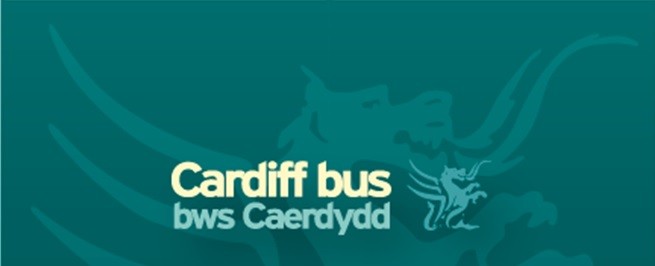 Nursery pupils get up close to the wheels on the bus during school visit
03 March 2016
---
The pupils, aged three and four, are currently learning about different modes of public transport and how they work, as part of their 'buckle up' topic.
A bus station role play area has been set up in the classroom to enhance the children's learning. The children are designing their own bus tickets to develop their writing and number skills.
Mrs Sue Ernest, nursery teaching assistant at Marlborough Primary School said: "Some of the children in the nursery class had never ridden on a bus before, so Cardiff Bus offered to bring one along to the school in order to give them first-hand experience of being on a bus."
During the visit, over two sessions, the 64 nursery pupils got to hop on and explore the bus, with the opportunity to ask any questions they may have about how the bus works.
Carys Roberts, marketing co-ordinator at Cardiff Bus, said: "We really enjoyed linking up with Marlborough Primary School. It was great to see the children having so much fun exploring the bus and asking questions about the vehicle and Cardiff Bus. They enjoyed learning what all of the buttons at the front of the bus were used for and had the opportunity to sit in the driver's seat.
"It's great that local schools are teaching young children about public transport. Catching the bus improves passengers' health, reduces congestion in busy cities like Cardiff and reduces the amount of CO2 emissions from road transport, it's vital that we teach younger generations the benefits of bus travel."
At the end of the visit, pupils and teachers sang the nursery rhyme 'the wheels on the bus' whilst sitting on board.
Sue added: "A great day was had by all and the visit was a lovely way of tying in our current topic of transport with new and exciting experiences for our nursery classes.
"We'd like to thank Cardiff Bus for coming along and showing the children the bus and how it works, they really learnt a lot."
All news
Share this post