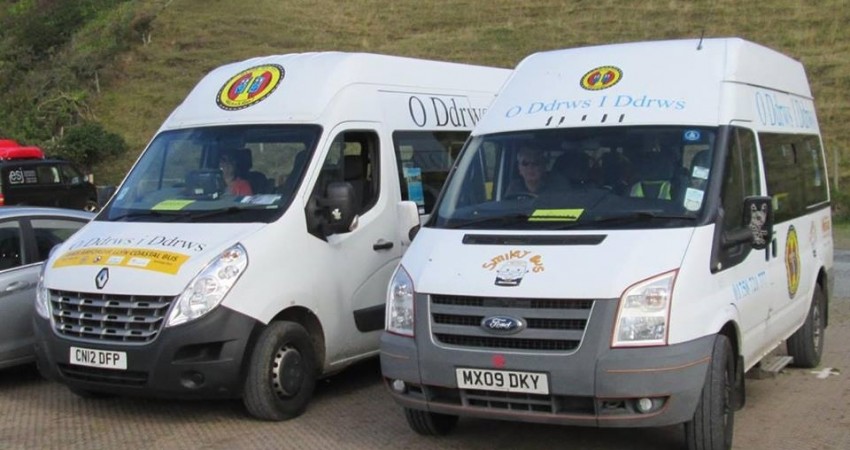 Introducing Bws Arfordir Llyn Coastal Bus service
25 February 2016
---
Bws Arfordir Llyn is a new North Wales coastal bus service operating along the North Wales coast, which will be introduced in March. The service operates to a fixed timetable and also a flexible service in the rural areas.
Two buses will serve 5 fixed points - Abersoch, Porth Neigwl, Aberdaron, Porthor and Nefyn. The information leaflet here shows the departure times at each point. Passengers can catch the bus, if space is available, without pre-booking. Ad-hoc passengers may be carried from these fixed points or may be picked up along the route at any safe and place by 'hail and ride'. Booked passengers will be given priority.
This is a flexible service which means that pre-booked passengers can be taken to and from any place within the shaded pink area on the map.
The service will be in operation from the 24th March - 30th October 2016.
For full details on the service, and information on how to book, please visit the website www.bwsarfordirllyn.co.uk.
All news
Share this post