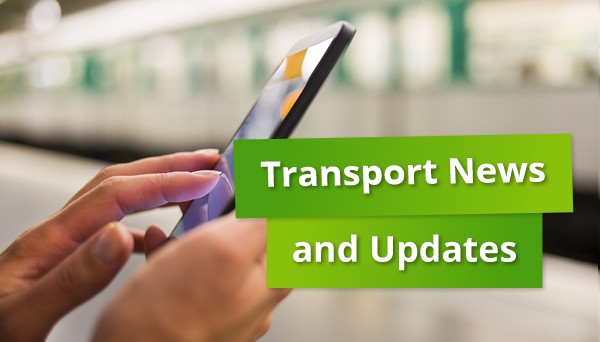 Survey: Bus travel £1,400 a year cheaper than commuting by car in South Wales despite falling pump prices
24 February 2016
---
Bus passengers save on average more than £110 per month by leaving car at home
Stagecoach survey of around 35 key commuter routes in England, Scotland and Wales
New national research has found commuters can save around £1,400 per year by catching the bus instead of travelling to work by car - despite falling fuel prices at the pumps.
Bus travel costs are around 55% cheaper than the same commute by car, saving passengers an average of more than £110 a month, according to the study.
The savings - even with fuel prices being at their lowest levels for six years - would be enough to cover the entire annual energy costs for a medium-sized house*.
Research by Stagecoach, Britain's biggest bus and coach operator, covered around 35 key commuter routes in England, Scotland and Wales. It compared the weekly price of hopping on the bus with the cost of fuel and car parking for the same journeys.

The study found commuters in South Wales who travel between Merthyr Tydfil and Cardiff could save around £1,400 a year by switching to bus travel.
Nigel Winter, Managing Director of Stagecoach South Wales, said: "Fuel prices are at their lowest level for six years, but it is still miles cheaper to commute to work by bus for many people up and down the country.
"The average savings would pay a big chunk of people's annual energy bills and for some it would fund the cost of a family holiday for a week in the sun in Florida.
"It's also easier than ever before to catch the bus, with smart ticketing, bus tracking available via your smartphone and free wi-fi on many of our new buses."
Stagecoach works with other major public transport groups in the UK, as well as campaign group Greener Journeys and local authorities to attract more people out of their cars and on to public transport to reduce pollution and congestion in the UK's towns and cities.
The company is currently offering Dayrider** tickets – which provide unlimited travel within a specific local area – for just £2 to passengers aged under 19 in a special promotion. Stagecoach is also the only bus operator to offer a nationwide discount for jobseekers, giving those with a JobCentre Plus travel card a 50% discount on their bus travel to help them find employment.
Stagecoach in South Wales invested over £5.6m in new lower emission buses during 2015, fitted with free wifi, high back comfortable seating and the latest delivery of buses feature on board USB charging points.
Stagecoach is also making a multi-million pound investment in new technology. The company recently launched a new, fully mobile, UK Bus website which lets customers check live running times for their services and buy travel from their smartphone.


Further information on Stagecoach UK Bus services visit www.stagecoachbus.com.


ENDS
A full copy of the Stagecoach survey results can be found here - http://www.stagecoach.com/~/media/Files/S/Stagecoach-Group/Attachments/media/press/pr2016/fuel-comparison-2016.pdf
For media enquiries, please contact:  Stagecoach Group Communications on 01738 442111 or email: media@stagecoachgroup.com
All news
Share this post