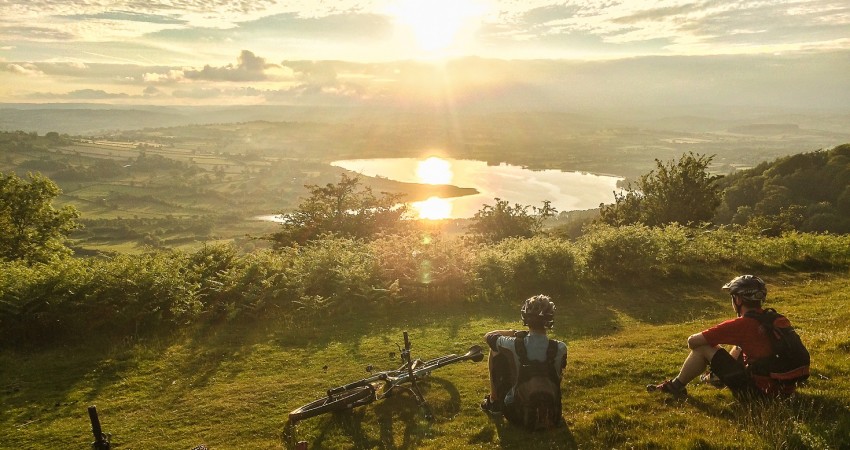 Take a trip to the Beacons for the New Year and win an iPhone
17 February 2016
---
The competition launched on Monday 4th January on Instagram as the Brecon Beacons National Park Authority announced the chance to win an iPhone 6S in celebration of Wales' Year of Adventure 2016.
Young residents and visitors from surrounding towns and cities are being encouraged to make a resolution to travel to the Brecon Beacons by public transport and record themselves enjoying their own adventure in the National Park. To enter the competition photos of their journeys and adventures will be submitted on Instagram using the hashtag #destinationbreconbeacons and photos will be tagged @BreconBeacons.
Cardiff University, Swansea University and Merthyr College will host launch events during January and leaflets publicising the competition are being distributed to sixth form colleges and schools in and around the National Park. Entrants must be 16 years old or over and the competition runs from 1st January to 14th March, the winner will be announced on 18th March.
Annie Lawrie, Visitor transport Officer at the Brecon Beacons National Park Authority commented:
"This competition is an incentive to follow up on new year resolutions and an ideal way to get 2016 off to a great start by encouraging young people and students to spread their wings and explore the Brecon Beacons. The competition has been part-funded by the Welsh Government's Regional Tourism Engagement Fund. Getting to the National Park without a car is easy from cities like Cardiff and Swansea. It only takes about 90 minutes by bus or train, making a day's adventure a short ride away. 16-18 year olds can a take advantage of the new discount travel card Mytravelpass which gives a third off bus fares. https://mytravelpass.gov.wales/en/"
Speaking on behalf of Traveline Cymru, Laura Thomas said:
 "This is a great initiative which encourages people to choose public transport instead of driving their cars. By making a small change to your travel patterns, you can make a big difference to your bank balance, your health and help the environment.  If everyone switched just one car journey a month to bus, that would mean one billion fewer car journeys and a saving of two million tonnes of CO2.  This is a great competition, which is really timely as people can tie in their New Year's resolutions with a trip to the Beacons."
Member Champion for Business and Communities at the Brecon Beacons National Park Authority, Councillor Gareth Ratcliffe added:
"The Brecon Beacons National Park is the ideal place to put those New Year's resolutions in to action. There are so many ways to get out and do something adventurous such as climbing a mountain, hiking a trail, canoeing a river or walking behind a waterfall. For some resolution inspiration www.breconbeacons.org  We're hoping lots of people will get involved, take part in the competition and share their experiences with us on Instagram.  We cannot wait to see what adventures people find in the National Park."

ENDS

Photograph by Anthony Pease
All news
Share this post