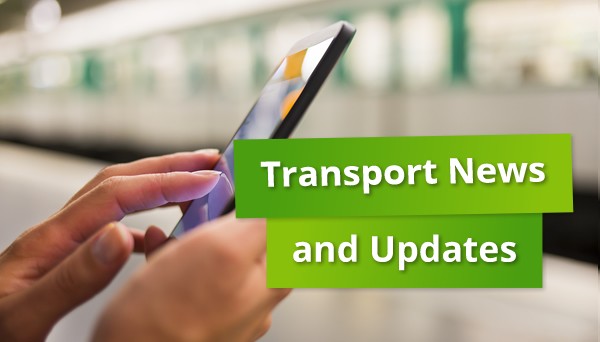 Bike Life in Cardiff thriving as cycling increases by over 25%...and people want more!
26 October 2015
---
Bike Life is thriving in the Welsh capital with the number of trips by bike increasing by over 25% in just one year according to a pioneering new report from sustainable transport charity Sustrans developed in partnership with City of Cardiff Council.
The report, part of one of the biggest surveys ever conducted on attitudes to cycling in the UK shows:
5 million trips are made by bike in Cardiff every year.
nearly six in ten residents believe that the city is a good place to cycle.
considerable support for increasing levels of cycling with around three quarters of those living in Cardiff (74%) believing that things would be better if people in general cycled more.
two thirds (67%) think that more cycling would make their area a better place to live.
strong support for higher levels of investment in cycling, with 78% of those questioned favouring increased spending – a statistic which was broadly replicated across the UK.
there is potential for 55% of people in Cardiff to begin to ride a bike or ride their bike more.
The figures come from the groundbreaking Bike Life Survey, which tracks the travel habits and opinions of thousands of people across Cardiff and six other UK cities: Belfast, Birmingham, Bristol, Edinburgh, Greater Manchester and Newcastle
The report is based on the Copenhagen Bicycle Account, which helped to make Denmark's capital one of the world's most bike-friendly cities. Copenhagen uses these biennial surveys (conducted every two years) as part of its planning process to identify areas where cycle lanes are most in demand. It is hoped that the same can be achieved with the Bike Life Survey.
Copenhagen has produced the reports since 1996, which helped the city plan for increasing cycling. As a result 36% of journeys to work, school, college and university are now made by bike. The Danish capital of Copenhagen was recently voted as the happiest city in the world and a third of its residents feel safe enough to travel by bicycle for everyday journeys. Sustrans believes that UK cities have the potential to do the same.
Sustrans worked with local councils to gather views from the public about cycling in the cities and find out what would encourage more people to try two-wheeled travel. The results have now been released to inform future investment into cycling in the cities.
Thanks to financial backing from The Freshfield Foundation a report on habits and opinions in each of the seven cities has now been released, and will be followed-up with a second report in 2017.
Jane Lorimer, National Director for Sustrans Cymru, said: "The message from the public couldn't be clearer: there is a desire to cycle more, but a lack of safe places to ride bikes is off-putting.
"People across the UK want governments to spend more, and say that they would cycle more if it were safer. Now the funding gap must be closed between current spending and public demand.
"Increasing levels of active travel provides huge benefits to our economy by increasing physical activity, reducing congestion and improving air quality. There is an urgent need to secure a greater share of current transport investment for cycling and walking.   The Assembly elections next year are a perfect opportunity to do just that."
Assistant Cabinet Member for Active Travel & Wellbeing, Cllr Chris Weaver, said: "It's encouraging to see that people in Cardiff are cycling more and that the majority of people already think that Cardiff is a good place to cycle."
"Cycling is at the heart of all the top European cities and despite being the top ranked UK city for quality of life in the most recent European Urban Audit this report shows there is much work to be done if we are to reach the levels of cycling seen in cities such as Copenhagen and reach our goal of 50% of trips within Cardiff being made by sustainable modes of transport by 2026.  Bike Life has a real contribution to make on this journey."
"Over the last ten years Cardiff's population has grown quicker than any UK city outside of London and this rate of expansion looks set to continue.  The contents of this report and consultation we are currently running on our Active Travel Route maps will provide us with valuable information and feedback as we develop a comprehensive active travel network that will ensure the city has a sustainable transport network that is fit for the future of a forward looking European capital."
ICM Unlimited carried out the survey and interviewed a representative sample of 11,016 adults aged 16+, ensuring at least 1,100 in each city (except Greater Manchester which has 4,000). The survey questioned 1168 people in Cardiff.
Full report and infographics are available online at sustrans.org.uk
Photographs of cyclists in all seven cities are available upon request
Local case studies are also available
To see the Bike Life report, please click here.
To see the report in Welsh, please click here.
All news
Share this post