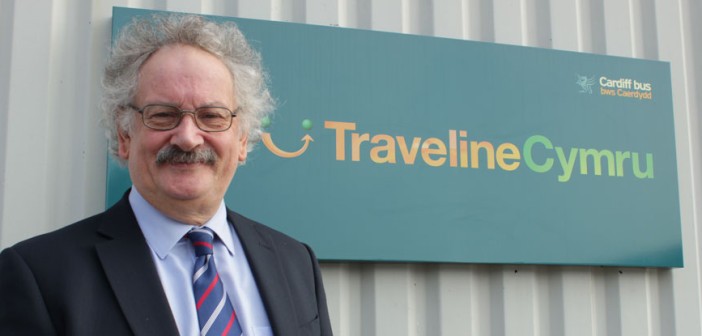 Richard Workman Appointed Chair of Board of Directors
17 November 2014
---
Richard Workman has been appointed as the new Chair of the Traveline Cymru Board of Directors.
Richard, who was the Director of Technical Services at Carmarthenshire County Council, took up the position on Thursday 6th November, following the retirement of our previous Chairman Alan Kreppel, who held the post since 2006. The post is for a fixed term of three years, and will see Richard chair the Traveline Cymru board, which comprises representatives from the bus industry, Arriva Trains Wales, consumer groups and local authorities.
As part of his new role, Richard will be responsible for providing leadership and direction to the board of directors and ensuring its responsibility for overall governance major operational issues and strategic direction is fulfilled.
Our Managing Director, Graham Walter said "Richard has a unique and rounded knowledge of public transport and local authority issues and understands the passengers' need for accurate and up to date public transport information; this holds him in great stead for this position. The board wanted to find someone with the ability not just to chair meetings, but to provide constructive challenge and support to the organisation as it enters its next phase of development."
Richard said "From my experience of working as Director of Technical Services at Carmarthenshire County Council and with Welsh Government and transport operators for the last eleven years, I am keen to build on the excellent work done to date by Traveline Cymru to ensure the public have all the information they need to make informed, sustainable travel choices."
All news
Share this post