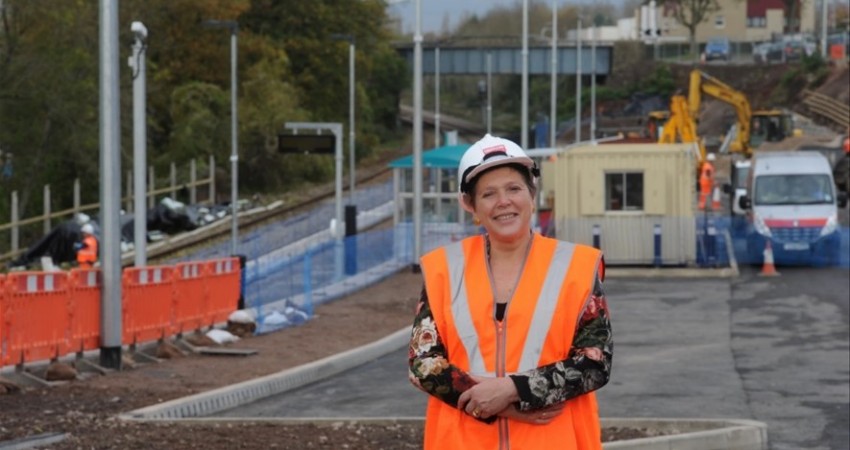 Pye Corner Railway Station to open Sunday 14th December 2014
10 November 2014
---
A new railway station in Pye Corner is due to open on Sunday 14th December, announces the UK Transport Minister Baroness Susan Kramer.
The £3.5 million new railway station has been jointly funded by the Welsh Government and the Department of Transport's new station fund, which pledged to build five new stations across the UK.
Once opened, the single station will be served by the existing hourly service from Ebbw Vale to Cardiff, with the potential for additional destinations to be added in the future. The station will feature CCTV, a car park for 60 cars and electric car charging points. It is hoped that the introduction of the new station will be able to relieve congestion on the roads, boost the local economy and greatly improve access to public transport for people in the area.
Baroness Kramer met with the workers and the building contractors Alun Griffiths on the construction site in Rogerstone and said "Pye Corner is great example of how our record investment is building a network that meets the needs of local people and provides real benefits to the economy."
Work on the station started in April 2014 and the Department of Transport says its construction is one of the quickest they have seen. The station is on its way to being completed ready for Sunday 14th December.
Read more about the new station on the South Wales Argus.
All news
Share this post