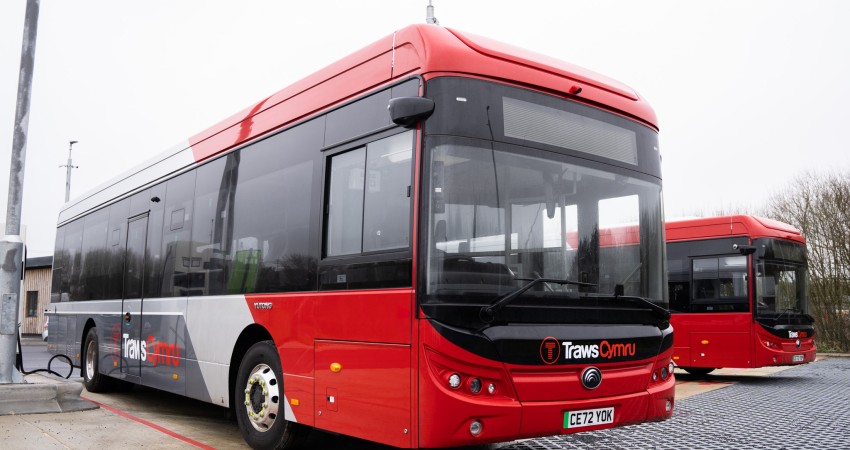 Catch the bus with 50% off selected TrawsCymru tickets this September
18 September 2023
---
To celebrate Catch the Bus Month this September, Transport for Wales (TfW) is making sustainable bus travel easier by offering 50% off first-time TrawsCymru app purchases on selected TrawsCymru routes.
New users of the TrawsCymru app can receive half-price fares for selected tickets on the T1, T1C, T2, T3, T8 and T10 services. Customers will need to enter the code CBM23 when purchasing their tickets to receive the offer.
The half-price tickets can be activated at any time within 12 months of purchase and used to travel to some great locations including Aberystwyth, Barmouth, Bangor, Betws-y-Coed, Cardiff, Chester and Wrexham.
Tickets will need to be purchased by 30 September but can be used at any time within 12 months of purchase.
We're proud to be supporting Catch the Bus Month – a UK wide campaign led by Bus Users UK that helps promote the bus as a healthy, inclusive, and sustainable way to travel.
Contracts and Performance Manager for TrawsCymru, Mark Jacobs, said: "I'm pleased that we are able to offer a half-price discount on tickets for new customers using the TrawsCymru app, in support of Catch the Bus Month this September.
"TrawsCymru bus services play a vital role in connecting communities across Wales, while also being a cost-effective, sustainable, and accessible way to get about.
"Passenger numbers continue to rise across the TrawsCymru network, particularly on the T1 route, where we recently passed 100,000 passengers since we introduced a new fleet of electric buses in March.
"I hope that this offer will encourage more people in Wales to consider building bus into their future travel choices."
Keep an eye on our social media channels to see what else we're getting up to for Catch the Bus Month.
Information Source: TfW
All news
Share this post