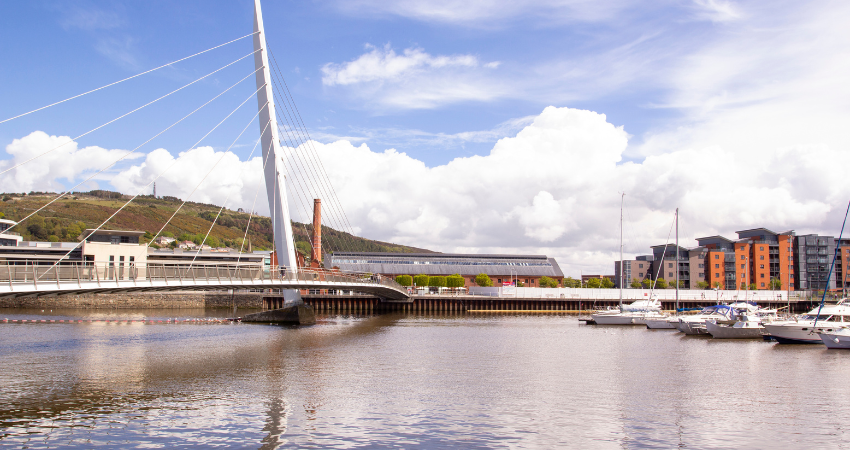 Free buses are back for the summer holidays (Swansea)
10 July 2023
---
The popular service is back for a third summer as new figures revealed getting on for half a million rides were enjoyed by residents and visitors alike during the offer's first two summer seasons.
Long Friday to Monday weekends of free bus travel if it starts and finishes in Swansea begin on July 28 and go on until the bank holiday of August 28.
Rob Stewart, Leader of the Council, said: "The free ride Swansea offer has been a huge success. It was the first initiative of its kind in Wales to offer free bus travel for everyone and getting on for half a million rides have been taken in its first two summers.
"At a time when we are all having to deal with the cost of living crisis, rising rents and mortgages, the return of the Free Ride Swansea offer will be welcomed by many families.
 "From the feedback we've received in the past it's clear that it's helped hard-pressed families go places they'd have struggled to afford to visit otherwise.
"The free bus ride offer is on top of free and lower-priced city centre parking offers we're also introducing in coming weeks."

Elliott King, Cabinet Member for Culture and Equalities, added that there is lots to do in Swansea this summer, much of it reachable using the free ride Swansea service.
He said: "Attractions right across Swansea pull out all the stops to make sure locals and tens of thousands of visitors from across the UK and further afield have a brilliant time when they visit Swansea.
"It'll be no different this summer. Apart from trips to our brilliant beaches, the Free Ride Swansea also offer the opportunity for free days out in our parks as well as shopping and eating out in the city centre and visits to free attractions like our museums and art galleries.
"If you want a trip to the city centre, Mumbles, Gower, then you can get there for free if you join our buses in Swansea and make sure you catch the ride home before 7pm."
There's more information here about this summer's Free Ride Swansea offer: https://www.swansea.gov.uk/article/9473/Free-bus-services 

The offer is available Fridays to Mondays between July 28 and August 28 on all bus services operating in Swansea. All journeys must start and finish within Swansea Council borders and journeys have to start before 7pm on offer days.
Information Source: Swansea Council 
All news
Share this post