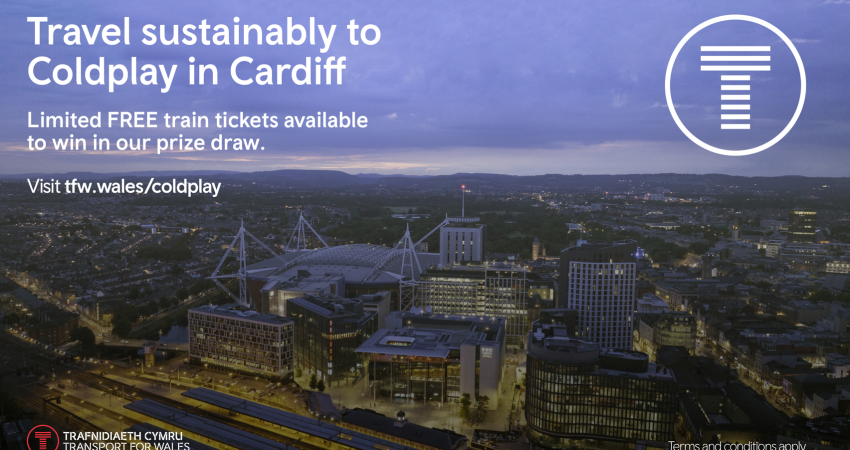 100 Free Rail Tickets - Transport for Wales team up with Coldplay to promote sustainable travel
02 June 2023
---
Transport for Wales have teamed up with world famous band Coldplay to promote sustainable travel.  
Coldplay are playing at the Principality Stadium on June 6 and 7 next week as part of their 'Music of the Spheres' World Tour and have partnered with TfW to encourage sustainable train journeys to Cardiff.  
TfW are offering 100 free return rail tickets to Cardiff for the special occasion and if customers would like to take part in the free prize draw they can enter at www.tfw.wales/coldplay.   
Coldplay will be promoting the offer to all their fans as they share the same passion as TfW in wanting to encourage more people to travel sustainably.  
Marie Daly, Chief Customer and Culture Officer for Transport for Wales said: 
"At TfW we're on a mission to transform public transport and encourage people to travel more sustainably.  
"We've invested in brand new trains and started to introduce them to our network and we're currently building the South Wales Metro to provide faster, cleaner and more efficient public transport. 
"It's great that a world-famous band such as Coldplay share the same passion for sustainable transport and we're offering customers the opportunity to win a free return rail journey to Cardiff for the event."
Information Source: TfW
All news
Share this post