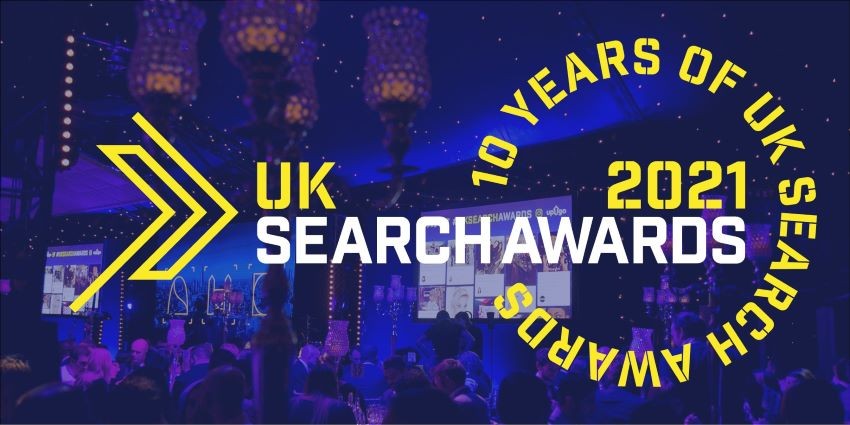 Traveline Cymru shortlisted in four categories at the UK Search Awards for 'myhealthjourney' campaign
29 October 2021
---
The UK Search Awards is regarded as the premiere celebration of SEO, PPC and content marketing in the UK.
Traveline Cymru is "delighted" to have been chosen as a finalist in four categories at this year's prestigious UK Search Awards off the back of its myhealthjourney campaign which launched in March 2021 alongside digital marketing agency D3 (Data Driven Decisions).
The UK Search Awards is regarded as the premiere celebration of SEO, PPC and content marketing in the UK and this year the Welsh Government's travel information provider has been shortlisted in Best Use of Search for Travel & Leisure, Third Sector and Not for Profit, and Health categories, as well as within the Best Low Budget Campaign class.
Traveline Cymru, which is part of umbrella organisation PTI Cymru, was recognised in the above categories thanks to its paid digital advertisements utilised via Google and Facebook to promote the interactive platform, developed exclusively for those making essential journeys to health sites across Wales.
The myhealthjourney website itself provides detailed information on the best public transport options for people attending appointments and for staff getting to and from work, whether that's by bus, rail, community transport or active travel.
Created with the support of local health boards, Healthy Travel Wales and funded by Transport for Wales, the platform's dedicated journey planner allows patients and key workers to make the safest, most direct choice when planning essential journeys to hospitals and health centres across Wales, whilst keeping up to date with the latest transport news.
The website also includes links to Traveline Cymru's Travel Map and suite of services, which give the latest public transport service news.
Due to COVID19 restrictions, myhealthjourney was initially available to assist key workers plan essential journeys to work or for members of the public attending a health appointment. However, now restrictions have eased, it supports those travelling to visit relatives or friends in hospitals across Wales.
Analysis demonstrated the highly targeted campaign reached a significant proportion of the 2.5M adults in Wales, and an even greater proportion of NHS staff and people making essential medical journeys. It generated over 11,000 clicks to the website and generated 8,000 new visitors with over 7,000 new visits attributed to digital adverts.
Jo Foxall, Managing Director of Traveline Cymru, said:
"We are thrilled to have been shortlisted within not just one, but four categories at this years' Search Awards which is testament to the hard work of the Traveline Cymru team, D3 and the entire public transport network that kept Wales moving during an extremely challenging time for the industry."
"Our aim was to develop a Wales wide media and PR plan to build trust in our service and brand recognition and its success in attracting 96% of website visitors during the campaign month shows just how impactful it has been."
"We are incredibly proud of this dedicated service which supports the Welsh public in making essential, health-related journeys. Traveline Cymru would specifically like to thank all health boards involved in creating the platform as well as Healthy Travel Wales for their support."
The UK Search Awards will take place on Tuesday 16th November 2021.
All news
Share this post