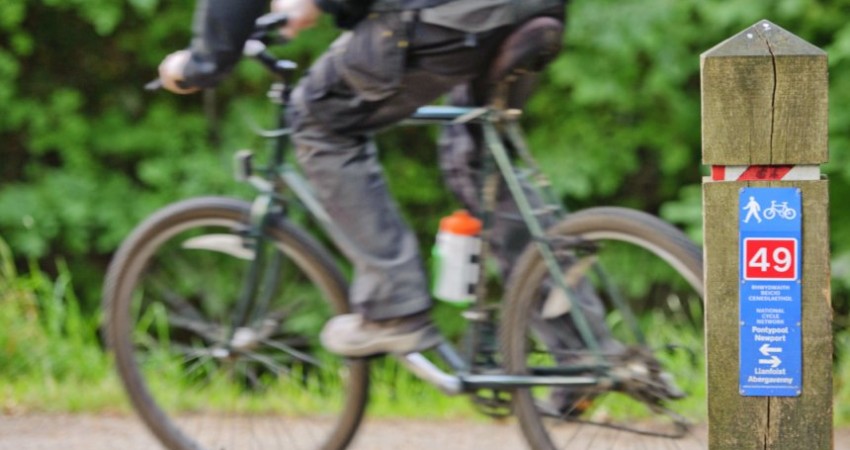 Have your say: Torfaen Council seek public views on new Active Travel Network Map to help improve walking and cycling routes
22 October 2021
---
More than 1000 people took part in the initial consultation, which have helped shape a draft Active Travel Network Map.
Earlier this year, Torfaen Council sought the publics views on how active travel provision in Torfaen (which refers to cycling or walking for everyday journeys including getting to and from school, work, shops, health and leisure services, rather than for recreational services) can be improved. This public engagement was very successful with over 1000 people participating.
The council have carefully considered all the comments and combined this public opinion together with other relevant information to produce a draft Active Travel Network Map (ATNM). As a result, there are an additional 111Km of routes on the draft Active Travel Network Map now being consulted on, compared to the map that was approved by Welsh Ministers in 2017.
These maps show:
where routes require improvement and where new routes are needed (labelled "future routes")
routes that already meet the appropriate standard for design of an active travel route (labelled "existing routes")
related facilities
As the next part of the consultation, residents can now see and share their views on the proposed ATNM for each settlement in the county. You can switch on and off layers to see existing routes, future routes, or both at the same time. A separate layer shows where there are active travel related facilities.
Your feedback should consider the following questions:
Have Torfaen Council identified the correct routes for improvement (future routes)? 
Are they correct in our assessment of routes that already meet the agreed standards (existing routes)?
Have they identified all the appropriate new routes?
If you would like to take part in the consultation, please visit the Torfaen Council website to see the ATNM in your area and share your views.
Information Source: Torfaen Council
All news
Share this post