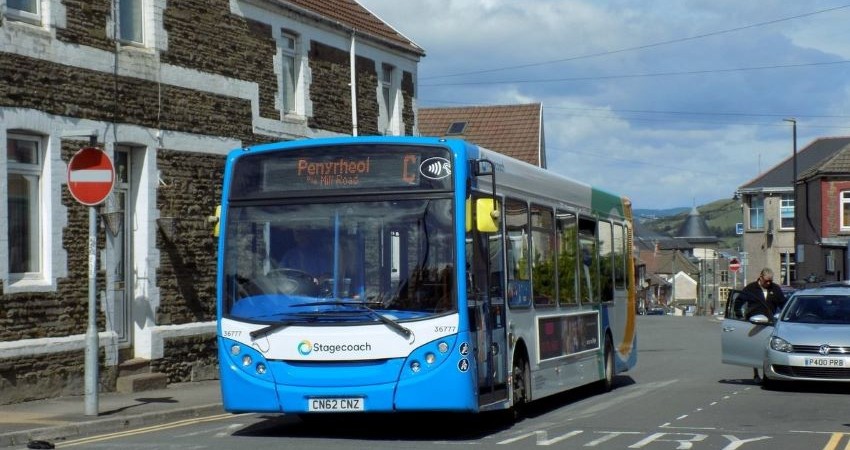 Stagecoach marks 40 years of proudly serving its communities
09 October 2020
---
Stagecoach marks four decades of connecting communities with its bus, coach and tram services

Search for unsung community heroes to help mark 40th anniversary

Public transport continues to play a significant role in the country's greener future
On Friday 9th October, Stagecoach officially marks 40 years of proudly serving its communities and connecting people right across the UK.
Sir Brian Souter and his sister, Dame Ann Gloag, founded Stagecoach in 1980, and over the past four decades Stagecoach has pioneered greener and smarter connections here in the UK and in countries around the world including New Zealand, North America and Sweden. Today, public transport continues to play a critical role as the country meets the challenges of Covid-19 and looks to a green recovery.
To mark four successful decades, the country's biggest bus and coach operator is appealing to heroes in the communities it serves with its bus, coach and tram services to be part of the anniversary celebrations. Stagecoach is asking its customers and its communities to nominate their unsung heroes – it may be somebody who has played a significant role in supporting the community during the terrible Covid-19 pandemic, or who is an all-round star and helps make the community what it is.
Stagecoach will be seeking nominations from across each of the areas it operates – from the Rhondda Valleys in South Wales to Aberdeen in the North of Scotland. The winner in each area will receive high street shopping vouchers and will be put forward to the final to become the Stagecoach National Community Hero.
Nigel Winter, Managing Director for Stagecoach in South Wales, said: "In the past four decades, we've helped billions of passengers get to work, go to school, college and university, get their shopping, spend their leisure time, and stay in touch with family and friends.
"Anniversaries are a great time to reflect and look back at what we've achieved. But they also provide an opportunity to remember all the people who are important to us. We're proud of the incredible role that our people continue to play in making sure our communities stay connected with the people and places they care about the most. And we know of the incredible work that goes on in the communities we serve, and have seen some great examples of people pulling together to support each other during the difficult recent months of the pandemic.
"In marking 40 years, we want to pay tribute to our local community heroes and all of our employees for the valuable role they have played in making Stagecoach the company it is today.
"But it's also important that we keep looking to the future. We are proud to be a trusted part of daily life in Britain and our services will continue to be central to the future of our economy, protecting our environment and keeping communities connected."
Community Hero nominations can be made by filling in this form and once all the nominations have been gathered, you'll be able to vote for the winning Community Hero in your area. That winner will get a £75 Love2Shop vouchers and can be proud in the knowledge that they're valued and appreciated by their community. They'll also be put forward for the chance to be voted Stagecoach National Community Hero and the winner of this title will win £500 Love2Shop vouchers.
You can watch a special anniversary video where Sir Brian and Stagecoach Chief Executive Martin Griffiths reflect on how the journey started, the values that drive Stagecoach, the critical role of its people, and the focus on customers and local communities here.
All news
Share this post