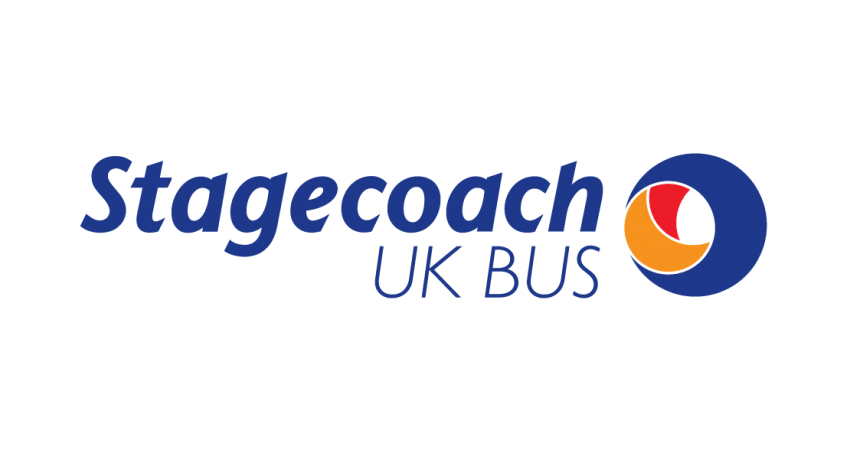 Stagecoach Launches Innovative Wellbeing Programme for UK Bus Employees
19 October 2018
---
First transport company to introduce nationwide staff wellness scheme
8-week kick-start programme covers physical and mental wellbeing
Project designed by wellness coach Ellie Hopley and supported by TV star Ferne McCann
Transport company Stagecoach has launched an innovative fitness and wellbeing programme for its UK Bus employees.
The home-based #DrivingFitnessTogether plan aims to help the Stagecoach staff improve their physical and emotional health through a series of videos covering physical workouts as well as other aspects of wellbeing including nutrition, hydration, stress management, goal setting, confidence and sleep management.
The programme – launched during Stagecoach's Wellbeing & Safety Week - was devised specifically for Stagecoach employees by wellness coach Ellie Hopley and it is thought that Stagecoach has become the first transport company in the country to deliver a nationwide staff wellness initiative.
The company previously piloted the plan with a group of around 100 employees and those who took part saw some fantastic results in line with their individual aims which included weight loss, improved fitness levels and improved confidence.
Employees reported losing weight, feeling fitter, taking part in new activities for the first time, attending new fitness classes, feeling health benefits and improving their confidence.
To roll out the programme to its 24,000 UK Bus employees, a series of videos have been recorded which will be made available to staff through the company intranet. These videos – which also feature Stagecoach employees - cover an 8-week physical workout plan as well as guidance on all aspects of wellbeing. Employees will also have access to a wellbeing guide and exercise plan in booklet form as well as access on the staff intranet. They will have access to workout videos, wellbeing guidance videos and progress updates to keep them on track to improve their wellbeing.
TV presenter Ferne McCann, who previously learned how to drive a bus with Stagecoach, and stars in the videos, said: "This is such a fantastic initiative and it's just great that Stagecoach is making this programme available to so many employees. I've tried it and I know it works so I want to wish everyone well in their fitness journey and hope they enjoy it along the way."
Wellness coach Ellie Hopley said: "It's a real privilege to be given the chance to deliver this wellbeing programme to thousands of Stagecoach staff and I'm delighted to be involved in this project.
"Looking after our own wellbeing is massively important and it can improve all areas of our lives. If we're healthier, fitter and stronger, it can have benefits for our mental health as well and help us make better decisions and do a better job.
"The beauty of this programme is that it can be done at home, in your own time, and to your own level so I really hope the Stagecoach staff take advantage of it, enjoy it and feel the benefits."
Stagecoach in South Wales, Managing Director, Nigel Winter said: "The wellbeing of our staff is hugely important. We all spend a large part of our lives at work so it's important that we support each other and look after our health. This initiative is another example of the innovative steps we are taking around wellbeing and we hope employees will make the most of this fantastic opportunity to find out more about how to stay healthy and happy."
It is important to recognise that mental health is just as important as physical health. This week marks Stagecoach's Wellbeing & Safety Week, part of the Group's four-week Getting There Together campaign which focuses on the key areas of customer service, safety, wellbeing, community, environment and inclusion. In light of Mental Health Day on October 10th 2018, Stagecoach want to raise awareness on Twitter and stop the stigma that surrounds mental health. This stigma prevents people from getting the help they need therefore we urge all employees to use the staff intranet as we regularly update content for mental health including how to cope with stress and anxiety in the workplace. We hope that these sections and the posters displayed around the depot will help employees understand the importance of wellbeing and how by looking after yourself physically and mentally, can boost your self esteem and confidence.
The promotional video for the campaign can be found here.  
All news
Share this post