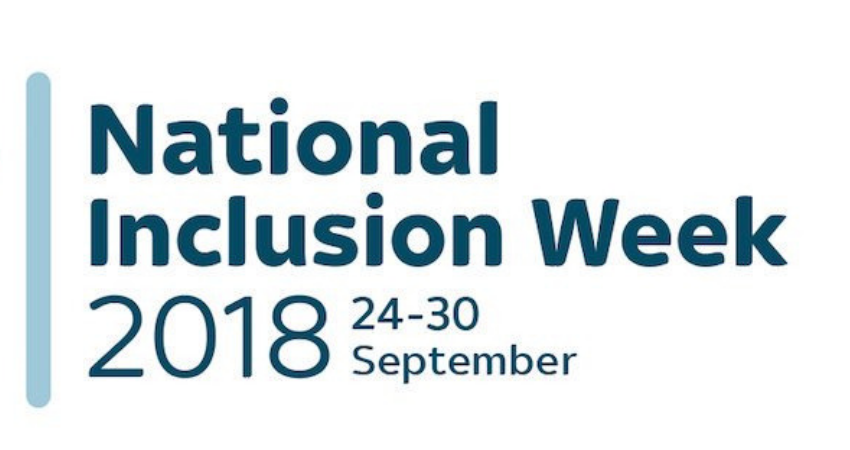 National Inclusion Week Kickstarts Four Week Stagecoach Togetherness Campaign
25 September 2018
---
Activities planned to help celebrate and promote inclusion and diversity
National Inclusion Week campaign from 24 September until 30 September to begin four week Stagecoach Getting There Together initiative
Bus Company Stagecoach in South Wales is celebrating National Inclusion Week.
The campaign week also marks the beginning of a four week initiative across Stagecoach companies within the UK.
Stagecoach in South Wales will hold activities to promote inclusion and diversity as part of National Inclusion week, which takes place from 24-30 September and is run by the Inclusive Employers membership organisation to which Stagecoach subscribes.
National Inclusion Week is an annual campaign to raise awareness of the importance of inclusion in the workplace and of the business benefits to having a diverse and representative workforce. This year, the over-arching theme for the week is 'Everyday Inclusion'.
The campaign week marks the first of a four-week series of events across Stagecoach as the Group launches its Getting There Together initiative placing emphasis on a number of key areas including customer service, safety, wellbeing, community and environment.
During National Inclusion Week, Stagecoach in South Wales will:
- Display information about inclusivity in the workplace at staff locations
- Send out Twitter posts about inclusivity in the workplace
- Stagecoach in South Wales, Managing Director will be circulating a blog via staff intranet
-Coffee/cake morning to encourage staff to give feedback on exclusivity, suggestions and have a chance to get to know each other
- Discussion group about diversity and inclusion at monthly innovation meeting
Stagecoach considers that inclusion is about making sure that everyone feels valued, respected, listened to and able to challenge and to contribute to the business. It's about recognising and valuing the differences each person brings to the workplace and creating an environment where everyone has access to opportunities and resources and can contribute to the success of the business.
Stagecoach in South Wales, Managing Director Nigel Winter said: "As an inclusive employer we strive to create a work place that is accepting and welcoming of people from all walks of life. Our transport services also help drive social inclusion by enabling millions of people from every walk of life to access work, leisure, health and education facilities and also playing a vital role within local communities."
All news
Share this post