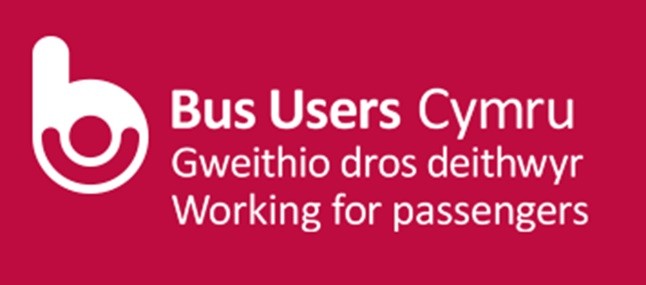 Job Opportunity at Bus Users Cymru. Programme Manager
20 June 2018
---
Programme Manager
Cardiff, South Glamorgan
£21,500 per annum
An exciting opportunity has arisen within the Bus Users team in Wales. This would be for a fixed term of 6 months with the possibility of a permanent role.
We are looking for a Programme Manager to support to the delivery of the Bus Users strategy in Wales. The postholder will take responsibility for managing the Cardiff office, its staff and functions as well as leading on organising events and supporting and developing a group/branch network across Wales.
This is a full time role, based at the Cardiff office with a salary of £21,500.
Main Duties
Promote and support the development and delivery of the goals and objectives of Bus Users UK and pro-actively identify new opportunities for the organisation
Support the creation and development of new groups or branches, targeting areas experiencing significant change to their local bus service provision
Work with the Director and team, to develop and implement supporter recruitment campaigns that are engaging, impactful, innovative and in line with our strategic objectives
Provide a point of contact and support to groups/branches of Bus Users UK across Wales and highlight any linkages or opportunities to support activities within local areas
Work with the Director and wider team, to develop and implement a strategy that maximises the mutual benefit of being a supporter, branch or affiliated group.
Undertake any other duties as may be asked of you by your line manager from time to time which fall within your level of capabilities and support the team.
Manage the staff working within Bus Users Cymru based at our Cardiff office and ensure that the office is managed and running effectively
Supervise the work and development of the Complaints Administrators based at Bus Users Cymru, ensuring that procedures are followed, reports produced and target timescales met
In accordance with the strategic plan, develop events where members of the public can give their views on local transport
To collate and analyse data collected from a variety of Bus Users Cymru activities, producing and sharing accurate and incisive reports of varying degrees of complexity as needed and ensuring events of note are brought to the attention of the relevant manager(s) and submitted for consideration for PR and communications purposes.
Contribute to a level of professionalism in all internal and external communication that is consistent with the organisation's brand.
Contribute constructively to the well-being and development of the England team and those of colleagues in other Bus Users UK offices
Person Specification
experience of managing an office
experience of managing staff
experience of implementing and developing strategy
experience of organising events
experienced in organisational development
negotiation and communication skills
experience of developing external relationships
PR/ Media Experience
experience of managing projects
analytical, numerate and IT literate
confident self-starter, able to prioritise and plan
writes clear concise reports, makes presentations
experienced in managing multiple time-sensitive priorities
excellent communication skills, experience of diverse stakeholders
good attention to detail, logical, hands on approach
experience of different IT environments
good grasp of web and social media
ability to manage and motivate others
understands data protection and confidentiality laws/issues
understanding of bus industry
commitment to effective public transport
willing to travel within Wales and occasionally to other parts of UK, can work out of hours with notice
Start date: mid-July
Interviews will be held on Tuesday 17th July 2018.
To apply for the above vacancy, please forward your CV along with a covering letter detailing why you believe you are the right person for the role in no more than 2 sides of A4.
As an equal opportunities employer, Bus Users is committed to diversity and equality and welcomes applications from all.
All news
Share this post