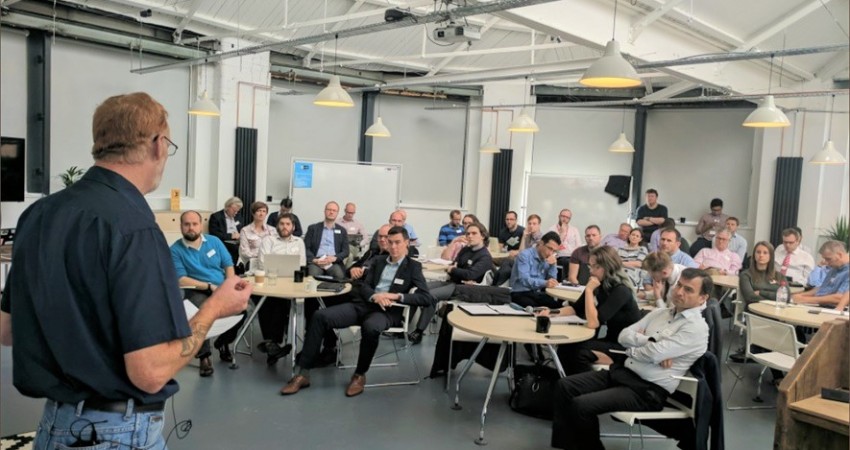 #TravelHack2 – Fare Enough Conference at ODI Leeds
19 October 2017
---
On Tuesday 10th October 2017, our data team attended #TravelHack2 – a conference based in Leeds organised by the team at ODI Leeds, a pioneer node of the Open Data Institute.
Taking place in the newly renovated Munro House, the conference focused on fare information and the work that is currently being done around this data. More than 70 delegates attended on the day, including representatives from government departments, local authorities, national transport operators as well as globally recognised consultants, developers and coders.
Our Service Delivery Manager, Kevin Roderick and Information Systems Controller, Tansy Appleby took to the stand to discuss the challenges and successes of implementing a system which effectively displays fare information to our customers.
Kevin talked through the initial process of gathering data, manipulating it into a 'standard' data set and then the process of exporting and associating to timetables. Tansy then discussed the day to day issues we see and the difficulties around maintaining a complex data set.
Kevin said:
"Our team have worked hard to make our fares process work practically for us and more importantly for the customer to understand. Being invited to share and provide an insight into how we put the process into place was a great opportunity for us to exchange knowledge and experience with those working in the industry.
The conference really allowed us to discuss how we can start shaping the future of how fare information is presented to customers."

Please visit ODI Leeds for more information.
Image sourced from Twitter @ODILeeds
All news
Share this post