Enjoy FREE travel every weekend on the TrawsCymru network!
06 July 2017
---
TrawsCymru long distance buses are an ideal way of exploring Wales. From Saturday 8th July 2017 the Welsh Government is introducing free weekend travel for all on the TrawsCymru network.
The offer will allow you to travel for free on Saturdays and Sundays, with no need to book in advance.
The following services are included in the offer:-
TrawsCymru T1 Aberystwyth – Lampeter – Carmarthen;
TrawsCymru T1C Carmarthen – Swansea – Cardiff;
TrawsCymru T2 Bangor – Dolgellau – Aberystwyth;
TrawsCymru T3 Wrexham – Llangollen – Barmouth;
TrawsCymru T4 Newtown – Brecon – Cardiff;
TrawsCymru T5 Aberystwyth – Abeaeron – Cardigan – Haverfordwest;
TrawsCymru T6 Brecon – Ystradgynlais – Neath and Swansea; and
Cardiff Airport Express T9 Cardiff city centre to Cardiff Airport.
Please see the TrawsCymru website here for more information.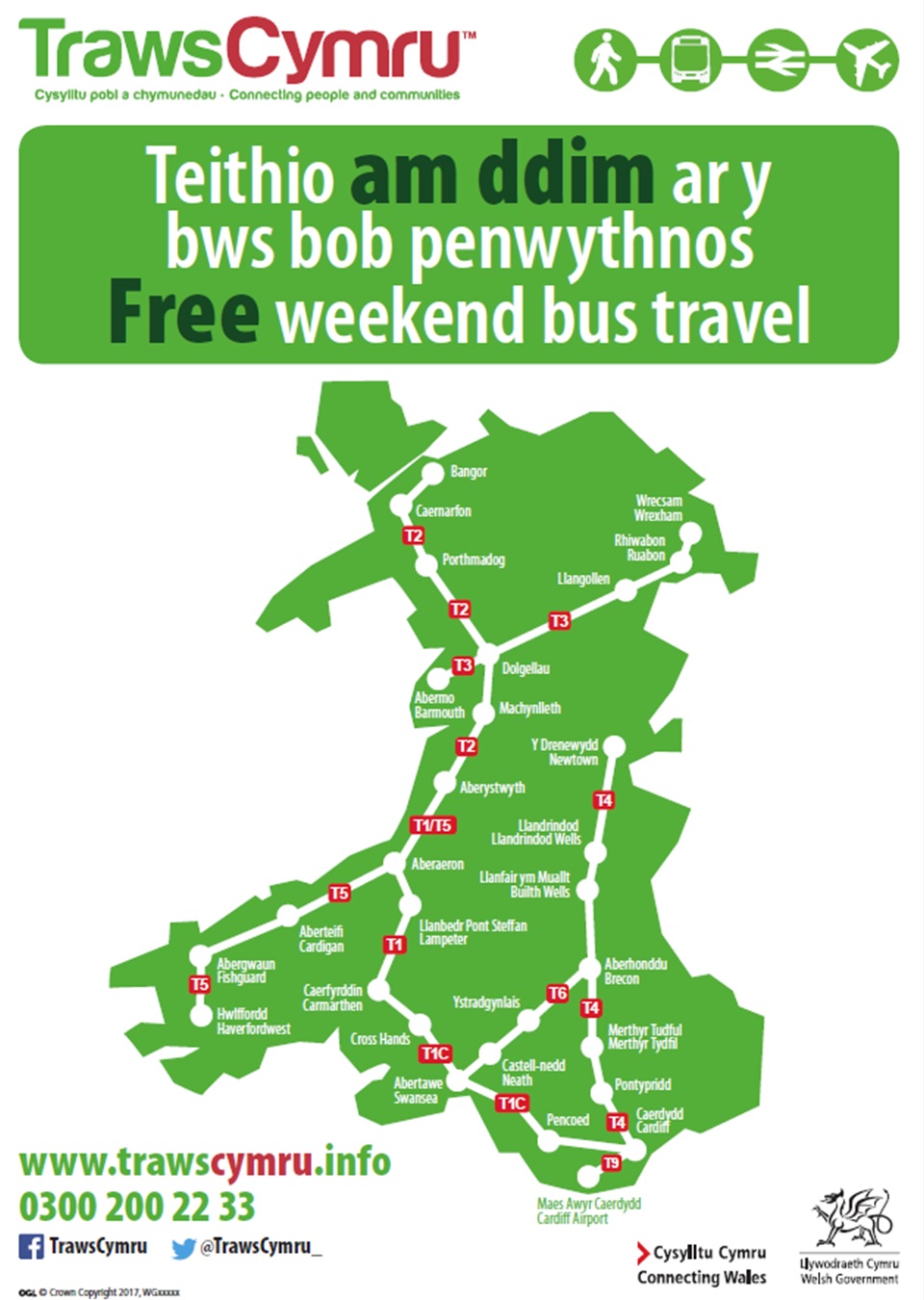 All news
Share this post