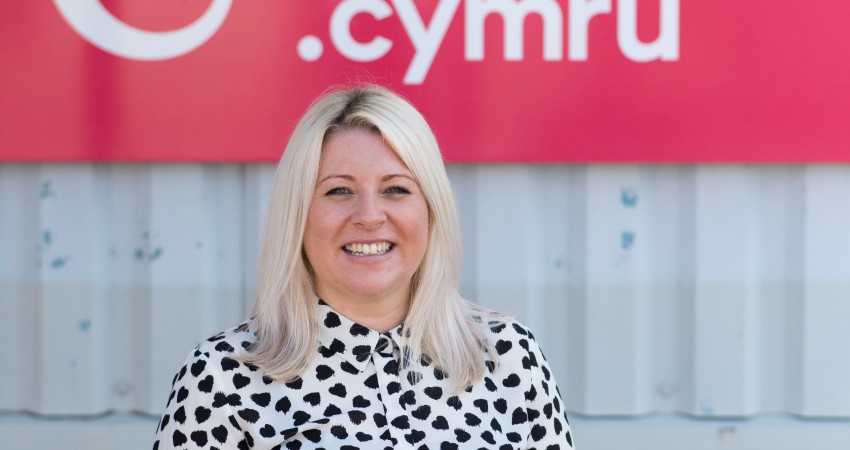 New director takes the helm at Traveline Cymru
13 June 2017
---
Traveline Cymru, the public transport information company, is under new leadership following the promotion of one of its longest standing employees.
With managing director Graham Walter due to step down from his role next month in order to take up new interests, Jo Foxall will take the reins as Operations Director after 12 years with the business.
Starting in a junior role as marketing assistant in 2004, Mrs Foxall has progressed through the ranks, becoming marketing manager in 2005, before being appointed as Mr Walter's deputy in 2010. She will now take on the most senior role in the business, leading a team of 35 staff working across two sites, in Cardiff and Penrhyndeudraeth, North Wales.
The appointment sees Traveline Cymru continue to buck the industry norm in the transport sector which is male dominated and sees only a small proportion of females in leadership roles. At Traveline Cymru, the senior management team is predominantly female and 20 of the 35 staff are women.
Speaking of her promotion, Mrs Foxall said:
"I'm thrilled to have been appointed Operations Director. I've really grown with the company over the years and have learned so much. Being with a company that supports and develops its team has always been critically important to me. I've been able to witness and experience my own development, as well as the successes and growth of others in the team."
Graham Walter will be stepping down from his role at Traveline Cymru after nine years at its helm. He has transformed the business from one that was largely internally focussed to one that has its customer at its heart. Some of his many highlights include overseeing the introduction of Traveline Cymru's various digital channels, securing over 20 jobs in North Wales when the organisation's call centre was brought in-house and leading the team to secure record-breaking customer satisfaction levels.
Mrs Foxall continued:
"As a result of Graham's efforts, Traveline Cymru is well-established and in a very good position for me to take over.

"Last year was a tremendous year for us, we delivered a record breaking number of over 5 million pieces of information, achieved 97% customer satisfaction and launched our new Freephone service.

"Graham has been a fantastic mentor to me and I'm very grateful to him and the board for this opportunity. I'm looking forward to leading the team and continuing to build on the great work achieved during Graham's tenure."
Speaking of his successor, Mr Walter commented:
"After nine years at the company, I feel it is time to step down from the organisation, but know I am leaving it in the most capable hands. Jo has always been a fantastic addition to our team. She's gone from strength to strength and I couldn't think of anyone more equipped to take the business to the next level."
Traveline Cymru is a not-for-profit company based on a partnership between the Welsh Government, public transport operators in Wales and Welsh local authorities. It provides route, fare and timetable information for all bus, coach and rail services in the country via a bilingual website, Freephone number and a suite of services for mobile phone users.
ENDS
For media enquiries please contact Lyndsey Jenkins or Shelley Phillips at jamjarPR on 01446 771265 or shelley@jamjar-pr.co.uk
All news
Share this post